Cerebrospinal fluid shows Alzheimer's disease deterioration much earlier
"The earlier we can catch Alzheimer's disease, the more we can do for the patient. The disease is one that progresses slowly, and the pharmaceuticals that are currently available are only able to alleviate the symptoms", says Kaj Blennow, professor at the Sahlgrenska Academy, and a world?leading researcher in the field.
Several biomarkers have been identified in recent years. Biomarkers are proteins that can be detected in the cerebrospinal fluid and used to diagnose Alzheimer's disease. It is now clear that the typical pattern of biomarkers known as the "CSF AD profile" can be seen in the cerebrospinal fluid of patients even with very mild memory deficiencies, before these can be detected by other tests.
"The patients who had the typical changes in biomarker profile of the cerebrospinal fluid had a risk of deterioration that was 27 times higher than the control group. We could also see that all patients with mild cognitive impairment who deteriorated and developed Alzheimer's disease had these changes in the biomarker profile of their cerebrospinal fluid", says Kaj Blennow.
The scientists were also able to show a relationship between the profile of biomarkers and other typical signs of the disease, such as the presence of the gene APOE e4 and atrophy of the hippocampus, which is the part of the brain cortex that controls memory.
"Our discovery that an analysis of biomarkers in the cerebrospinal fluid can reveal Alzheimer's disease at a very early stage will have major significance if the new type of pharmaceutical that can directly slow the progression of the disease proves to have a clinical effect. It is important in this case to start treatment before the changes in the brain have become too severe", says Kaj Blennow.
The research is part of a European research project known as DESCRIPA. Samples from 168 patients from seven countries are included in the study.
ALZHEIMER'S DISEASE
Alzheimer's disease is one of the most widespread diseases in Sweden, with more than 100,000 people being affected. The disease is caused by harmful changes to the nerve cells in the brain, and it principally affects memory. The disease often leads to early death. Alzheimer's disease not only causes untold suffering for patients and their families, it also gives rise to enormous costs for society.
For more information, contact:
Professor Kaj Blennow, telephone: +46 (0)31 343 1791, mobile: +46 (0)761 073835, Kaj.Blennow@neuro.gu.se
The Lancet Neurology, Volume 8, Issue 7, Pages 619 – 627
Prevalence and prognostic value of CSF markers of Alzheimer's disease pathology in patients with subjective cognitive impairment and mild cognitive impairment in the DESCRIPA study: a prospective, case-control study.
Authors: Piter Jelle Visser, Frans Verhey, Dirk L Knol, Philip Scheltens, Lars-Olof Wahlund, Yvonne Freund-Levi, Magda Tsolaki, Lennart Minthon, Åsa K Wallin, Harald Hampel, Katharina Bürger, Tuula Pirttila, Hilkka Soininen, Marcel Olde Rikkert, Marcel Verbeek, Luiza Spiru, Kaj Blennow.
Press information: Elin Lindström Claessen
elin.lindstrom@sahlgrenska.gu.se
+46 (0)31 7863869
Alle Nachrichten aus der Kategorie: Health and Medicine
This subject area encompasses research and studies in the field of human medicine.
Among the wide-ranging list of topics covered here are anesthesiology, anatomy, surgery, human genetics, hygiene and environmental medicine, internal medicine, neurology, pharmacology, physiology, urology and dental medicine.
Zurück zur Startseite
Neueste Beiträge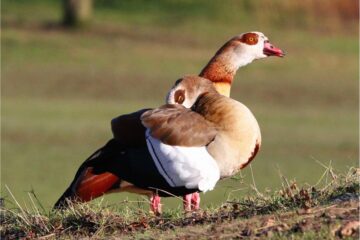 Alien species to increase by 36% worldwide by 2050
The number of alien (non-native) species, particularly insects, arthropods and birds, is expected to increase globally by 36% by the middle of this century, compared to 2005, finds new research…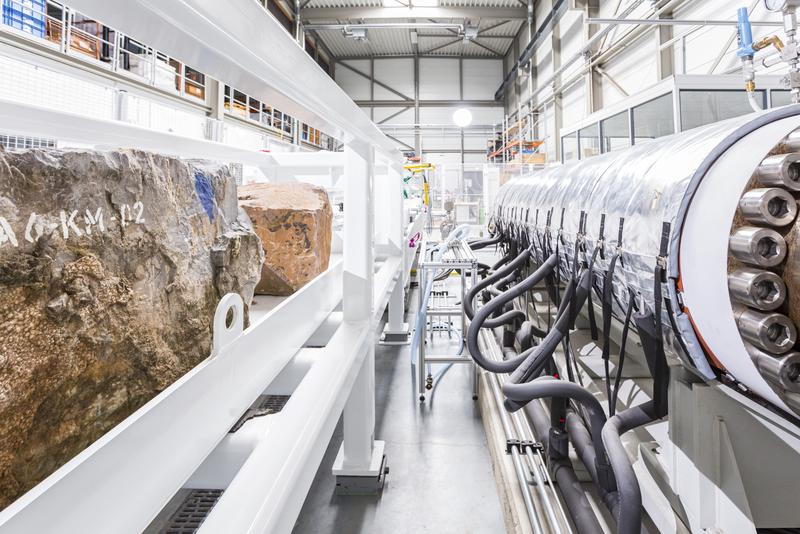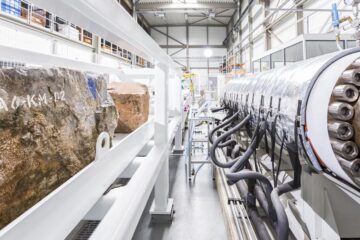 Geothermal energy: Fraunhofer IEG operates simulator for drilling at depths up to 5,000 meters
To tap into geothermal reservoirs, boreholes must be drilled deeply into the earth's crust. Due to the extreme pressures and temperatures involved, this is expensive and time consuming. A research…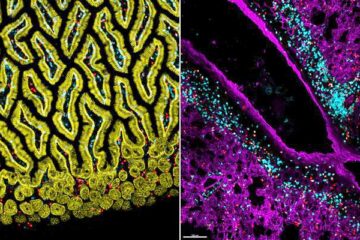 Immune cells as guests in the tissue
Specialized immune cells settle permanently in tissues of the body and build "local task forces". Wuerzburger scientists have recently discovered, how these cells can regenerate themselves and can adapt to…