Calorie restriction causes temporal changes in liver metabolism
Moderate calorie restriction causes temporal changes in the liver and skeletal muscle metabolism, whereas moderate weight loss affects muscle, according to a new study in Gastroenterology, the official journal of the American Gastroenterological Association (AGA) Institute.
In addition, researchers found that short-term calorie restriction (CR) with a low-carbohydrate diet caused a greater change in liver fat content and metabolic function than short-term CR with a high-carbohydrate diet.
Insulin resistance is the most common metabolic complication associated with obesity and is associated with an increased risk of developing non-alcoholic fatty liver disease (NAFLD) and type 2 diabetes. Although an energy-deficit diet is the cornerstone of therapy for obesity, the most appropriate macronutrient composition of diet therapy needed to improve metabolic health remains controversial.
"Our data underscore the complexity of the metabolic effects of calorie restricition with diets that differ in macronutrient composition, and demonstrate differences among organ systems in the response to calorie restriction and subsequent weight loss," said Samuel Klein, MD, of the Washington University School of Medicine and lead author of the study. "Our findings help explain the rapid improvement in glucose levels observed after low-calorie diet therapy and bariatric surgery," he added.
In the present study, 22 obese patients were randomized to a high-carbohydrate or low-carbohydrate energy-deficit diet. A euglycemic-hyperinsulinemic clamp, muscle biopsies and magnetic resonance spectroscopy were used to determine insulin action, cellular insulin signaling and intrahepatic triglyceride (IHTG) content before, after 48 hours and after ~11 wks (7 percent weight loss) of diet therapy. An euglycemic-hyperinsulinemic clamp is a widely used experimental procedure for the determination of insulin sensitivity.
Researchers found that short-term CR caused a rapid decrease in IHTG content, an increase in hepatic insulin sensitivity and a decrease in endogenous glucose production rate, whereas longer-term CR and a moderate 7 percent weight loss improved skeletal muscle insulin sensitivity in conjunction with an increase in cellular insulin signaling. The effect of moderate CR in obese patients with either a low-fat or low-carbohydrate diet on metabolic function is a continuum, with differential effects on specific organ systems.
About the AGA Institute
The American Gastroenterological Association (AGA) is dedicated to the mission of advancing the science and practice of gastroenterology. Founded in 1897, the AGA is one of the oldest medical-specialty societies in the U.S. Comprised of two non-profit organizations—the AGA and the AGA Institute—our more than 17,000 members include physicians and scientists who research, diagnose and treat disorders of the gastrointestinal tract and liver. The AGA, a 501(c6) organization, administers all membership and public policy activities, while the AGA Institute, a 501(c3) organization, runs the organization's practice, research and educational programs. On a monthly basis, the AGA Institute publishes two highly respected journals, Gastroenterology and Clinical Gastroenterology and Hepatology. The organization's annual meeting is Digestive Disease Week®, which is held each May and is the largest international gathering of physicians, researchers and academics in the fields of gastroenterology, hepatology, endoscopy and gastrointestinal surgery.
About Gastroenterology
Gastroenterology, the official journal of the AGA Institute, is the most prominent scientific journal in the specialty and is in the top 1 percent of indexed medical journals internationally. The journal publishes clinical and basic science studies of all aspects of the digestive system, including the liver and pancreas, as well as nutrition. The journal is abstracted and indexed in Biological Abstracts, CABS, Chemical Abstracts, Current Contents, Excerpta Medica, Index Medicus, Nutrition Abstracts and Science Citation Index.
All latest news from the category: Health and Medicine
This subject area encompasses research and studies in the field of human medicine.
Among the wide-ranging list of topics covered here are anesthesiology, anatomy, surgery, human genetics, hygiene and environmental medicine, internal medicine, neurology, pharmacology, physiology, urology and dental medicine.
Back to home
Newest articles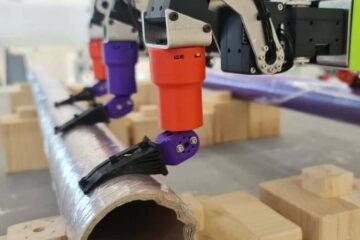 Insects help robots gain better grip
An international research team of biomechanics optimizes robotic movements inspired by insects. A whole generation of gripping robots has been developed using a design concept originally known from fish fins….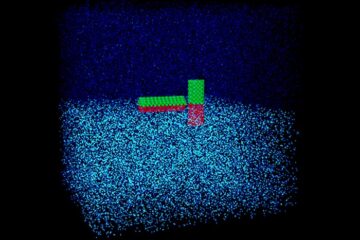 Simulations shed significant light on janus particles
Interfacial diffusion of nanoparticles strongly affected by their shape and surface coating. Named for a Roman god, Janus particles refer to nanoparticles that possess surfaces with two or more distinct…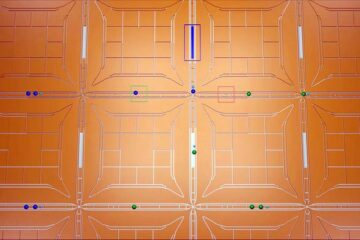 How big does your quantum computer need to be?
What size will a quantum computer need to be to break Bitcoin encryption or simulate molecules? Quantum computers are expected to be disruptive and potentially impact many industry sectors. So…