Booster shots offset some of Omicron immune evasion tactics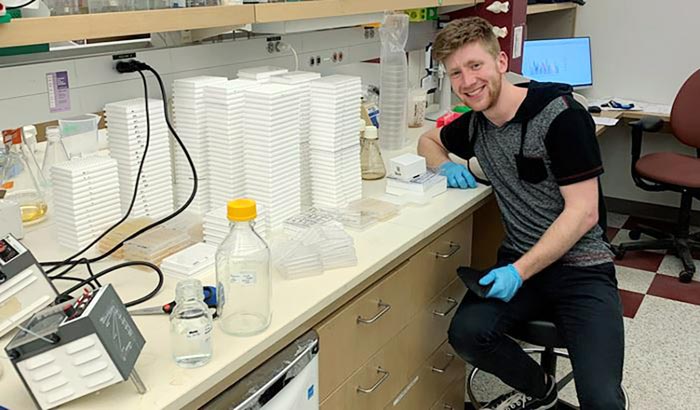 While Omicron variants of the pandemic coronavirus ratchet up immune evasion, study suggests current boosters intensify protections against serious infection.
Although Omicron subvariants of the SARS-CoV-2 pandemic coronavirus have evolved to evade antibody responses from the primary COVID-19 vaccine series, a new laboratory study suggests current vaccine boosters may elicit sufficient immune protection against severe Omicron-induced COVID-19 disease. The project assessed a comprehensive panel of vaccines available in the United States and around the world, as well as immunity acquired through previous infection.
The international research team was led by the lab of David Veesler, associate professor of biochemistry at the University of Washington School of Medicine in Seattle and an investigator at the Howard Hughes Medical Institute.
The findings are published as an Early Release paper Tuesday, July 19, in Science. The lead authors are John E. Bowen and Amin Addetia, both in the UW Medicine biochemistry department.
"The development of lifesaving vaccines is regarded as one of humanity's greatest medical and scientific achievements, which is exemplified by COVID-19 vaccines," the project team noted.  The protective immunity generated by the primary vaccine series or prior infection has been severely blunted by Omicron subvariants.  A booster dose, regardless of the type of COVID-19 vaccine, brings neutralizing antibodies against all the Omicron subvariants to appreciable levels, this latest study shows
The findings come at a time when the United States government is considering recommending second boosters for adults under age 50, due to rising infection rates and the enhanced transmissibility of Omicron BA.5.
This study's results are consistent with other research evidence that a third vaccine dose expands existing memory B cells in our bodies specific for the surface protein mediating entry into cells (called the spike protein) of the SARS-CoV-2 pandemic coronavirus, as well as inducing new memory B cells. This leads to production of antibodies with enhanced potency against the Omicron subvariants.
Veesler started studying coronavirus infection mechanisms and antibody counteractions years before the COVID-19 pandemic. The team on this latest project consisted of infectious disease research physicians and scientists from UW Medicine, Fred Hutch Cancer Center, and research institutes in California, Argentina, Italy, Pakistan, and Switzerland.
As the COVID-19 pandemic overstays its appearance on the world stage, genetic variants of the causative virus, SARS-CoV-2, have emerged that are more transmissible, fitter, and more adept at avoiding infection-fighting strategies. The latest variant of concern, Omicron, has greatly diverged from the ancestral SARS-CoV-2 strain.  It consists of several sublineages, including BA.5, which is predicted to soon dominate globally by replacing other variants.
The researchers in this week's Science paper first examined the functional impact of the mutations in the Omicron subvariants spike proteins – the machinery on the virus that both gives it its crown-like appearance and enables it to attach to, fuse with, and infect cells. They found that the ability of the Omicron BA.5 spike to bind with its host receptor (ACE2) was more than 6 times stronger than the ancestral SARS-CoV-2 strain.
In contrast, all Omicron subvariants were slower at the next major step after binding with the receptor: fusing with the membrane on the host cell. The stronger binding might help the subvariants compensate for their diminished capacity to fuse with the host cells, the scientists hypothesize.
The researchers then evaluated, in human plasma samples, the neutralizing activity, elicited by vaccines or by prior infection, against the various Omicron subvariants. Some of the samples came from individuals who had COVID-19 very early on in the pandemic before vaccines were available. Only 5 of these 24 early-pandemic individuals had detectable neutralizing activity in their plasma against any of the four Omicron sublineages tested. Even then, their response was very weak.
The researchers also evaluated the subvariant neutralizing antibodies elicited by vaccines produced by Moderna, Pfizer, Novavax, Janssen, AstraZeneca, Sinopharm, and Sputnik V vaccines. All vaccine primary series consisted of two doses, except for Janssen's vaccine which consisted of a single dose.
The researchers noted, "Overall, the data underscores the magnitude of evasion of polyclonal plasma neutralizing antibody responses for Omicron sublineages."  They added that there was "a subtle but consistently more marked effect for BA.1 and even more so for BA.4/5 compared to BA.2 and BA.2.12.1" The findings help confirm that the soon-to-be globally dominant BA.5 will be the most immune evasive SARS-CoV-2 variant to date.
Because of the rise in reinfections and breakthrough cases, public health officials in several countries recommended a booster dose several months after the initial vaccine series. Veesler and his team measured and compared the benefits of vaccine boosters on the plasma neutralizing activity against the ancestral SARS-CoV-2 virus as well as the Omicron subvariants.
Based on their findings, the researchers observed, "The marked improvement in plasma neutralizing activity for subjects that received a booster dose over those that did not highlights the importance of vaccine boosters for eliciting potent neutralizing antibody responses against Omicron sublineages." Thus, despite the high degree of Omicron subvariant immune escape, added booster doses with currently available vaccines will likely offer strong protection against severe disease.
Additional preliminary observations from this study suggest that the time interval between immunizations with certain available vaccines may affect the breadth and strength of the virus neutralizing responses.  The researchers also think that the availability of several different vaccines might help in creating a more robust cross-reactive cellular immunity against Omicron subvariants.
To be prepared for the future evolution of the ever-changing SARS-CoV-2 pandemic coronavirus, the scientists on the project stressed the importance of remaining diligent in surveillance to detect new variants. They also called for repeatedly evaluating the ongoing effectiveness of current vaccines and sustaining efforts to develop and test new vaccines and new vaccine strategies against the pandemic coronavirus and other related viruses. Those might be present in animal reservoirs and poised for causing disease outbreaks. Such efforts might lead to what the scientists describe in their paper as "stronger, longer lasting or broader protection" against the entire contingency of sarbecoviruses.
This study was supported by the National Institute of Allergy and Infectious Diseases (DP1AI158186 and HHSN272201700059C), a National Institutes of Health Cellular and Molecular Biology Training Grant (T32GM007270), a Pew Biomedical Scholars Award, an Investigators in the Pathogenesis of Infectious Disease Awards from the Burroughs Wellcome Fund, Fast Grants, the Bill & Melinda Gates Foundation (OPP1156262), the University of Washington Arnold and Mabel Beckman cryoEM Center and the National Institutes of Health (S10OD032290), and the United World Antiviral Research Network (UWARN) as part of the Centers for Research in Emerging Infectious Diseases (CREID) Network (U01 AI151698). Additionally, the work was supported by NIH NIAID grant CCHI AI142742, NIAID Contract No. 75N9301900065, and U01 CA260541-01.
Journal: Science
DOI: 10.1126/science.abq0203
Method of Research: Experimental study
Subject of Research: Human tissue samples
Article Title: Omicron sublineage spike function and neutralizing activity elicited by a comprehensive panel of human vaccines
Article Publication Date: 19-Jul-2022
COI Statement: David Corti is an employee of Vir Biotechnology Inc. and may hold shares in Vir Biotechnology Inc. Alexandra C. Walls and David Veesler. are named as inventors on patent applications filed by the University of Washington for SARS-CoV-2 and sarbecovirus receptor-binding domain nanoparticle vaccines. The Veesler laboratory has received a sponsored research agreement from Vir Biotechnology Inc. Helen Y. Chu reported consulting with Ellume, Pfizer, The Bill and Melinda Gates Foundation, Glaxo Smith Kline, and Merck. She has received research funding from Emergent Ventures, Gates Ventures, Sanofi Pasteur, The Bill and Melinda Gates Foundation, and support and reagents from Ellume and Cepheid outside of the submitted work. Asefa Shariq is a consultant for Gritstone Bio, Flow Pharma, ImmunoScape, Avalia, Moderna, Fortress, Repertoire, Gerson Lehrman Group, RiverVest, MedaCorp, and Guggenheim. Shane Crotty has consulted for GSK, JP Morgan, Citi, Morgan Stanley, Avalia NZ, Nutcracker Therapeutics, University of California, California State Universities, United Airlines, Adagio, and Roche. The remaining authors declare that the research was conducted in the absence of any commercial or financial relationships that could be construed as a potential conflict of interest.
Media Contact
Leila Gray
University of Washington School of Medicine/UW Medicine
leilag@u.washington.edu
Cell: 206-475-9809
Media Contact
University of Washington School of Medicine/UW Medicine
All latest news from the category: Health and Medicine
This subject area encompasses research and studies in the field of human medicine.
Among the wide-ranging list of topics covered here are anesthesiology, anatomy, surgery, human genetics, hygiene and environmental medicine, internal medicine, neurology, pharmacology, physiology, urology and dental medicine.
Back to home
Newest articles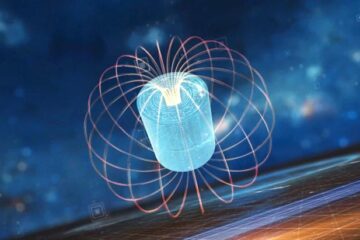 China claims new world record for strongest steady magnetic field
The hybrid magnet at the Steady High Magnetic Field Facility (SHMFF) in Hefei, China set a world record for the highest steady magnetic field by a working magnet when it…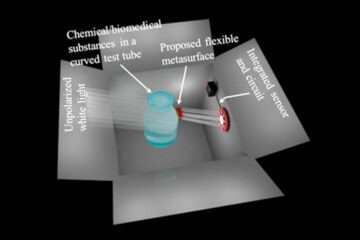 Metaholographic platform that detects light exposure
During the COVID-19 pandemic last year, an incident occurred where vaccines exposed to room temperature had to be discarded. Biomedical substances, including vaccines, risk deterioration if not stored properly, so…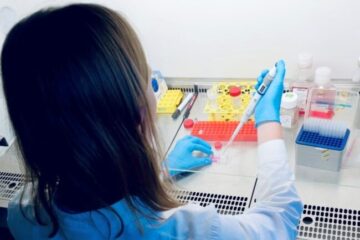 Similarity of hepatocytes from liver and from stem cells improved
Research with stem cells is becoming increasingly important, because stem cells can develop into any body cell – skin cells, nerve cells or organ cells such as liver cells, the…