Body weight, diet may be risk factors for non-Hodgkin lymphoma
"The causes of non-Hodgkin lymphoma (NHL) are poorly understood, and unfortunately, we don't know very much about specific ways to prevent or lower the risk for this disease," said Kimberly Bertrand, Sc.D., research fellow in the department of epidemiology at the Harvard School of Public Health.
In previous analyses of the Nurses' Health Study at 14 years of follow-up, lead researcher Shumin Zhang, M.D., Sc.D., and colleagues reported positive associations with NHL for trans fat intake and inverse associations for vegetable intake. To expand those findings, Bertrand and colleagues evaluated the association of obesity, specific types of dietary fats and fruits and vegetables with risk for NHL.
Researchers analyzed questionnaire responses from 47,541 men followed for 22 years in the Health Professionals' Follow-Up Study and 91,227 women followed for 28 years in the Nurses' Health Study. Among the women, researchers confirmed 966 incident diagnoses of NHL through 2008, and among the men, they confirmed 566 cases through 2006.
"In analyses that controlled for age, race and other factors, we found that obesity in young adulthood (ages 18 to 21 years) was associated with risk for NHL later in life," Bertrand said. "Men who were obese (body mass index [BMI] equal to or greater than 30) [in young adulthood] had a 64 percent higher risk for NHL compared with men who were lean, while obese women had a 19 percent higher risk."
Current BMI was also associated with risk for NHL in men but not in women. Although total and specific dietary fats were not associated with NHL risk, findings also suggested that women who consumed the highest amounts of trans fat in their diets had a nonstatistically significant increased risk for NHL overall. "We observed that women who consumed at least four servings of vegetables per day, compared with those who consumed fewer than two servings per day, had a 16 percent lower risk for developing NHL," Bertrand said.
"The results from this study, if confirmed in other studies, suggest that body weight and dietary choices may be potentially modifiable risk factors for NHL," she said.
Bertrand and colleagues also plan to investigate associations of obesity and dietary factors with common subtypes of NHL, to evaluate biomarkers of fatty acids related to NHL risk to obtain more information on the possible biological mechanism for these associations, and to investigate other dietary factors including red meat consumption and antioxidants.
The study was supported by the American Cancer Society with funds to senior researcher, Brenda Birmann, M.Sc., Sc.D. (RSG-11-020-01-CNE), and by the National Institutes of Health (CA055075 and CA87969). Bertrand was supported by a training grant from the National Cancer Institute (R25 CA098566).
Follow the AACR on Twitter: @aacr #aacr
Follow the AACR on Facebook: http://www.facebook.com/aacr.org
The mission of the American Association for Cancer Research is to prevent and cure cancer. Founded in 1907, the AACR is the world's oldest and largest professional organization dedicated to advancing cancer research. The membership includes 33,000 laboratory, translational and clinical researchers; health care professionals; and cancer survivors and advocates in the United States and more than 90 other countries. The AACR marshals the full spectrum of expertise from the cancer community to accelerate progress in the prevention, diagnosis and treatment of cancer through high-quality scientific and educational programs. It funds innovative, meritorious research grants, research fellowships and career development awards to young investigators, and it also funds cutting-edge research projects conducted by senior researchers. The AACR has numerous fruitful collaborations with organizations and foundations in the U.S. and abroad, and functions as the Scientific Partner of Stand Up To Cancer, a charitable initiative that supports groundbreaking research aimed at getting new cancer treatments to patients in an accelerated time frame. The AACR Annual Meeting attracts more than 17,000 participants who share the latest discoveries and developments in the field. Special Conferences throughout the year present novel data across a wide variety of topics in cancer research, treatment and patient care, and Educational Workshops are held for the training of young cancer investigators. The AACR publishes seven major peer-reviewed journals: Cancer Discovery; Cancer Research; Clinical Cancer Research; Cancer Epidemiology, Biomarkers & Prevention; Molecular Cancer Therapeutics; Molecular Cancer Research; and Cancer Prevention Research. In 2010, AACR journals received 20 percent of the total number of citations given to oncology journals. The AACR also publishes Cancer Today, a magazine for cancer patients, survivors and their caregivers, which provides practical knowledge and new hope for cancer survivors. A major goal of the AACR is to educate the general public and policymakers about the value of cancer research in improving public health, the vital importance of increases in sustained funding for cancer research and biomedical science, and the need for national policies that foster innovation and the acceleration of progress against the 200 diseases we call cancer.
All news from this category: Health and Medicine
This subject area encompasses research and studies in the field of human medicine.
Among the wide-ranging list of topics covered here are anesthesiology, anatomy, surgery, human genetics, hygiene and environmental medicine, internal medicine, neurology, pharmacology, physiology, urology and dental medicine.
Back to the Homepage
Latest posts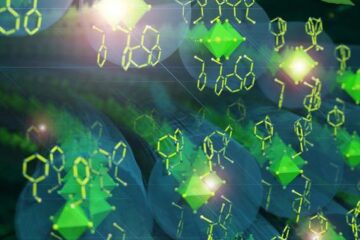 Just a few atoms thick: New functional materials developed
Using the smallest "construction set" in the world, a research team from the universities of Marburg, Giessen and Paderborn is designing new materials for computer chips, light-emitting diodes and solar…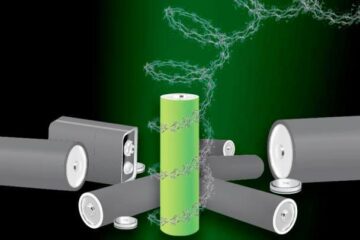 Researchers develop new metal-free, recyclable polypeptide battery
– that degrades on demand … This could result in battery production moving away from strategic elements like cobalt. The introduction of lithium-ion (Li-ion) batteries has revolutionized technology as a…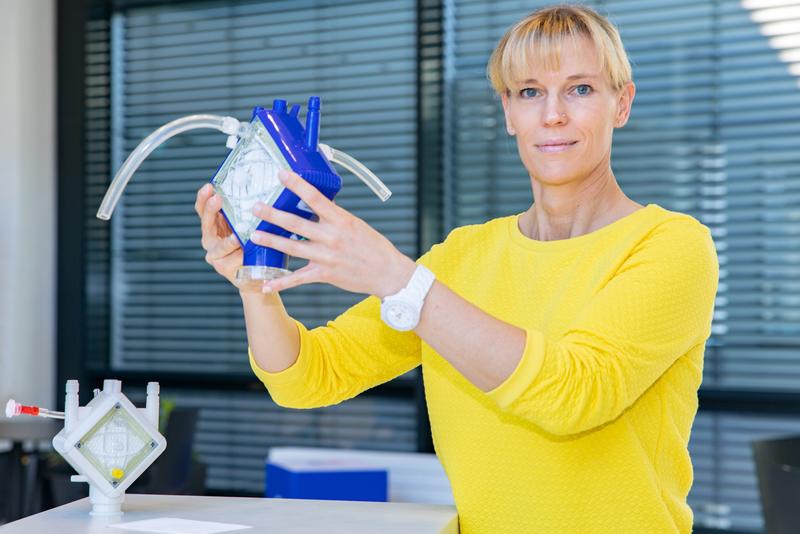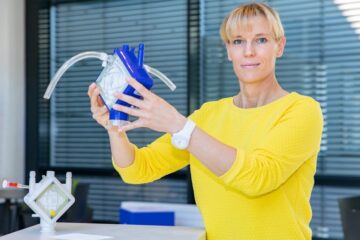 Artificial lungs as organ replacement
DFG priority program funds four MHH projects with 1.6 million euros. For people with severe lung diseases, transplantation of a healthy organ is often the only chance of survival. But…