With amino acid diet, mice improve after brain injury
Neurology researchers have shown that feeding amino acids to brain-injured animals restores their cognitive abilities and may set the stage for the first effective treatment for cognitive impairments suffered by people with traumatic brain injuries.
"We have shown in an animal model that dietary intervention can restore a proper balance of neurochemicals in the injured part of the brain, and simultaneously improves cognitive performance," said study leader Akiva S. Cohen, Ph.D., a neuroscientist at The Children's Hospital of Philadelphia.
The study appears today in the online issue of the Proceedings of the National Academy of Sciences.
If these results in mice can be translated to human medicine, there would be a broad clinical benefit. Every 23 seconds, a man, woman or child in the United States suffers a traumatic brain injury (TBI). The primary cause of death and disability in children and young adults, TBI also accounts for permanent disabilities in more than 5 million Americans. The majority of those cases are from motor vehicle injuries, along with a rising incidence of battlefield casualties.
Although physicians can relieve the dangerous swelling that occurs after a TBI, there are currently no treatments for the underlying brain damage that brings in its wake cognitive losses in memory, learning and other functions.
The animals in the current study received a cocktail of three branched chain amino acids (BCAAs), specifically leucine, isoleucine and valine, in their drinking water. Previous researchers had shown that people with severe brain injuries showed mild functional improvements after receiving BCAAs through an intravenous line.
BCAAs are crucial precursors of two neurotransmitters—glutamate and gamma-aminobutyric acid, or GABA, which function together to maintain an appropriate balance of brain activity. Glutamate excites neurons, stimulating them to fire, while GABA inhibits the firing. Too much excitement or, too little, and the brain doesn't work properly. A TBI upsets the balance.
In particular, a TBI frequently damages the hippocampus, a structure deep in the brain involved in higher learning and memory. In the current study, the researchers found that an injury to the hippocampus reduced levels of BCAAs. Although overall levels of glutamate and GABA were unchanged, the loss of BCAAs disturbed the critical balance of neurotransmitters in the hippocampus, making some localized regions more excitable and others less excitable. Cohen's team tested the hypothesis that providing dietary BCAAs would restore the balance in neural response.
In this study, Cohen's study team first created standardized brain injuries in mice, and one week later compared the animals' conditioned fear response to that of uninjured mice. A week after receiving a mild electric shock in a specific cage, normal mice tend to "freeze" when placed in the same cage, anticipating another shock. The brain-injured mice demonstrated fewer freezing responses—a sign that they had partially lost that piece of learning.
On the other hand, brain-injured mice that received a diet of BCAAs showed the same normal response as the uninjured mice. The BCAA cocktail had restored their learning ability.
In addition to the behavioral results, the team conducted electrophysiological experiments in slices of hippocampus from brain-injured and non-injured mice, and showed that BCAA restored a normal balance of neural activity. "The electrophysiological results were consistent with what we saw in the animals' functional recovery," said Cohen.
If the results in mice can be reproduced in people, patients with traumatic brain injuries could receive the BCAAs in a drink. Cohen suggests that BCAAs as a dietary supplement could have a more sustained, measured benefit than that seen when patients receive BCAAs intravenously, in which the large IV dose may flood brain receptors and have more limited benefits.
Although much work remains to be done to translate the finding into a therapy, Cohen expects to collaborate over the next year with other researchers in an early-phase clinical trial of dietary BCAAs in patients with mild to moderate TBI.
The National Institutes of Health provided funding for this study. Cohen's co-authors were Jeffrey Cole, Ph.D., Christina M. Mitala, Ph.D., Suhali Kundu and Itzhak Nissim, Ph.D., all of Children's Hospital; Jaclynn A. Elkind of the University of Pennsylvania; and Ajay Verma, M.D., Ph.D., of the Uniformed Services University of the Health Sciences, Bethesda, Md. Cohen and Nissim are also on the faculty of the University of Pennsylvania School of Medicine.
About The Children's Hospital of Philadelphia: The Children's Hospital of Philadelphia was founded in 1855 as the nation's first pediatric hospital. Through its long-standing commitment to providing exceptional patient care, training new generations of pediatric healthcare professionals and pioneering major research initiatives, Children's Hospital has fostered many discoveries that have benefited children worldwide. Its pediatric research program is among the largest in the country, ranking second in National Institutes of Health funding. In addition, its unique family-centered care and public service programs have brought the 441-bed hospital recognition as a leading advocate for children and adolescents.
Alle Nachrichten aus der Kategorie: Health and Medicine
This subject area encompasses research and studies in the field of human medicine.
Among the wide-ranging list of topics covered here are anesthesiology, anatomy, surgery, human genetics, hygiene and environmental medicine, internal medicine, neurology, pharmacology, physiology, urology and dental medicine.
Zurück zur Startseite
Neueste Beiträge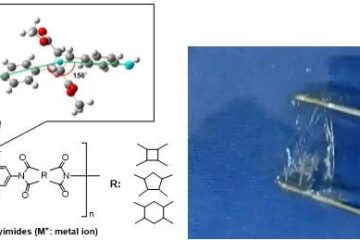 High-thermoresistant biopolyimides become water-soluble like starch
This is the first report for the syntheses of water-soluble polyimides which are Interestingly derived from bio-based resources, showing high transparency, tunable mechanical strength and the highest thermoresistance in water-soluble…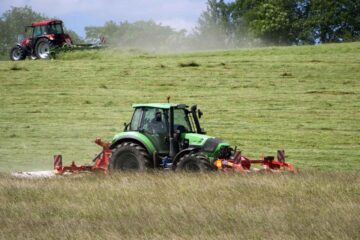 Land management in forest and grasslands
How much can we intensify? A first assessment of the effects of land management on the links between biodiversity, ecosystem functions and ecosystem services. Ecosystem services are crucial for human…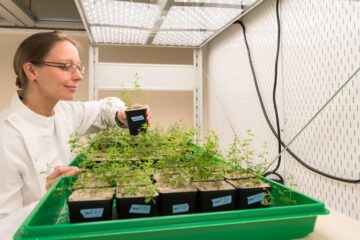 A molecular break for root growth
The dynamic change in root growth of plants plays an important role in their adjustment to soil conditions. Depending on the location, nutrients or moisture can be found in higher…