'Pouchitis' after ulcerative colitis surgery linked to changes in gene expression
"Pouchitis" developing after surgery for ulcerative colitis (UC) is associated with changes in gene expression, which increase along with disease severity, reports a study in Inflammatory Bowel Diseases, official journal of the Crohn's & Colitis Foundation of America (CCFA). The journal is published by Lippincott Williams & Wilkins, a part of Wolters Kluwer Health.
"Gene alterations in pouch inflammation and Crohn's disease overlap, suggesting that inflammatory bowel disease is a spectrum, rather than distinct diseases," according to the new research by Dr S. Ben Shachar and colleagues of Tel Aviv University, Israel. They believe the occurrence and progression of gene changes in previously normal intestine after UC surgery provides a useful model for studying the development of inflammatory bowel disease (IBD).
After UC Surgery, Gene Expression Changes in Patients with "Pouchitis"
The researchers analyzed gene expression changes in different groups of patients who had undergone "pouch" surgery for UC. In this procedure (restorative proctocolectomy), the entire large intestine is removed and a portion of small intestine (the ileum) is used to create a reservoir, or pouch, to restore bowel function.
Up to one-fourth of patients with UC need surgery because of unmanageable disease or complications. Surgery is effective, but has a substantial rate of complications—especially the development of inflammation in the newly created pouch, called pouchitis.
By definition, the small intestine is normal in UC—in contrast to Crohn's disease (CD), which can affect any part of the gastrointestinal tract. The development of pouchitis after UC surgery thus provides an opportunity to study the "molecular events" associated with the development of IBD in previously normal tissue.
The researchers found no significant changes in gene expression in normal samples of ileum from patients with UC. In contrast, in patients who had undergone UC surgery, nearly 170 significant changes in gene expression were found in samples of tissue from the surgically created pouch—even though the tissue still appeared normal.
In patients who had developed inflammation and other signs of pouchitis, the number of gene abnormalities increased to nearly 500. For those who progressed to develop "Crohn's-like" changes of the pouch tissue, the number of gene abnormalities increased to well over 1,000. Thus as the severity of pouch disease increased, so did the number of gene expression changes.
Overlapping Gene Alterations Linked to Increasing Inflammation
The types of gene expression changes overlapped significantly between groups. The alterations involved genes involved in a wide range of inflammatory processes, including responses to chemical stimuli, various metabolic and immune system processes, and pathways related to certain types of infections. The link to infectious processes might help to explain why IBD and pouchitis often respond well to treatment with antibiotics.
Since the number and extent of gene expression changes build up as pouchitis progresses, "molecular clustering" studies might be a useful part of clinical assessment for IBD, according to Dr Shachar and coauthors. The findings also suggest that pouchitis—especially Crohn's-like changes—may not be a separate different disease, "but rather the end of the IBD spectrum."
Perhaps most importantly, the development of pouchitis may provide a unique model for understanding how IBD develops and progresses. Dr Shachar and colleagues write, "We suggest that the pouch can serve for study of early IBD in humans, with the ultimate goals of tailoring intervention and devising strategies for prevention."
About Inflammatory Bowel Diseases
Inflammatory Bowel Diseases brings the most current information in clinical and basic sciences to physicians caring for patients with inflammatory bowel diseases, and investigators performing research in IBD and related fields. Each issue contains cutting-edge original basic science and clinical articles on diagnosis, treatment, and management of IBD from clinicians and researchers around the world. Coverage includes articles highlighting the unique and important issues in pediatric IBD, as well as articles pertaining to adult patients.
About the CCFA
The Crohn's & Colitis Foundation of America is a non-profit, volunteer-driven organization dedicated to finding the cures for Crohn's Disease and ulcerative colitis. It was founded in 1967 by Irwin M. and Suzanne Rosenthal, William D. and Shelby Modell, and Henry D. Janowitz, M.D. Since our founding over four decades ago, CCFA has remained at the forefront of research in Crohn's disease and ulcerative colitis. Today, we fund cutting-edge studies at major medical institutions, nurture investigators at the early stages of their careers, and finance underdeveloped areas of research.
About Wolters Kluwer Health
Wolters Kluwer Health is a leading global provider of information, business intelligence and point-of-care solutions for the healthcare industry. Serving more than 150 countries and territories worldwide, Wolters Kluwer Health's customers include professionals, institutions and students in medicine, nursing, allied health and pharmacy. Major brands include Health Language®, Lexicomp®, Lippincott Williams & Wilkins, Medicom®, Medknow, Ovid®, Pharmacy OneSource®, ProVation® Medical, and UpToDate®.
Wolters Kluwer Health is part of Wolters Kluwer, a market-leading global information services company. Wolters Kluwer had 2012 annual revenues of €3.6 billion ($4.6 billion), employs approximately 19,000 people worldwide, and maintains operations in over 40 countries across Europe, North America, Asia Pacific, and Latin America. Follow our official Twitter handle: @WKHealth.
Media Contact
Connie Hughes
EurekAlert!
All latest news from the category: Health and Medicine
This subject area encompasses research and studies in the field of human medicine.
Among the wide-ranging list of topics covered here are anesthesiology, anatomy, surgery, human genetics, hygiene and environmental medicine, internal medicine, neurology, pharmacology, physiology, urology and dental medicine.
Back to home
Newest articles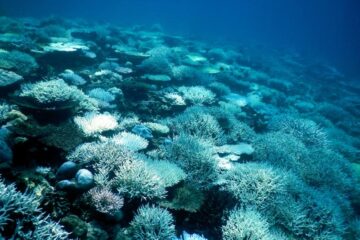 Young Corals Provide Insight into Recovery from Coral Bleaching
The number of young corals can reveal how reefs are recovering from coral bleaching. A new study from the University of Bremen, which was recently published in "PLOS ONE" journal,…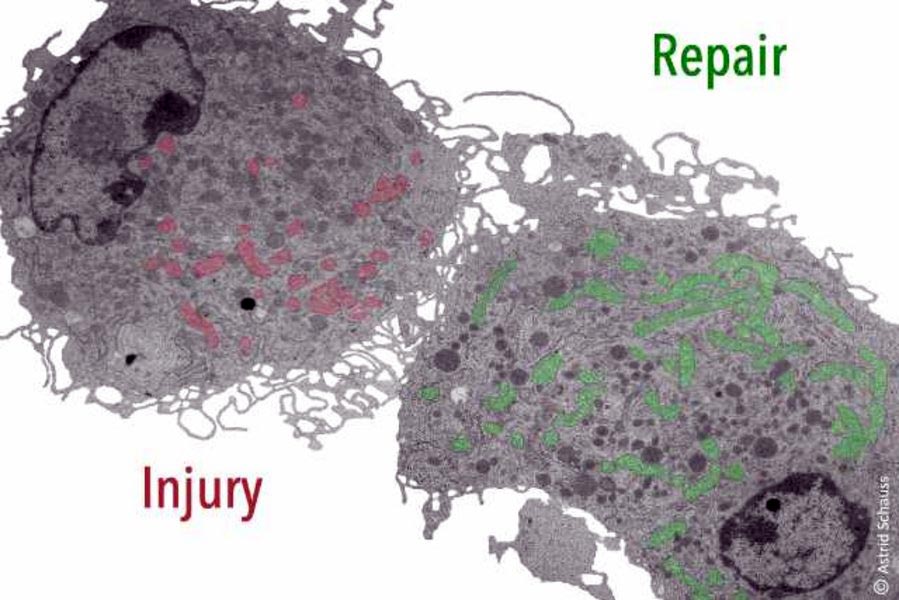 Defense or repair: How immune cells are controlled during wound healing
For the first time, scientists show a causal link between tissue repair, mitochondrial metabolism, and the activation and function of macrophages (scavenger cells) / Publication in 'Cell Metabolism'. A Cologne-based…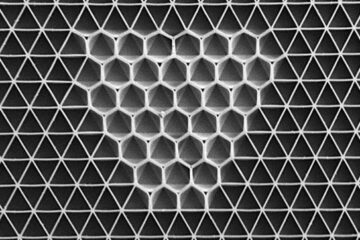 Transforming material topology with a drop of liquid
Liquid acts across multiple scales to reorganize connectivity in networks of artificial microscopic cells. The Science Networks of cells in nature have inspired researchers to develop their own materials made…