Sustainable Waste Management, Waste Prevention and Valorisation


ISC3 Investor Forum 2022:
The International Sustainable Chemistry Collaborative Centre (ISC3) is hosting its 4th virtual Investor Forum on November 9th and November 10th, 2022. This year's ISC3 Investor Forum will feature two panel discussions: 1) on the challenges in ESG evaluation, when it comes to sustainable investing and investing in start-ups, and 2) on regulatory aspects and the financial framework for Sustainable Chemistry innovations in West Africa.
The panel discussions with international experts will be followed by ten innovator pitches on both days. The Investor Forum will close with awarding the winners of the ISC3 Innovation Challenge, with this year´s focus on Sustainable Chemistry and Waste: Prevention, Valorisation & Management solutions endowed with a total of EUR 25,000.
On the first day, the Investor Forum 2022 participants will have the opportunity to learn about importance of sustainable investment, and the role Corporate Social Responsibility, Stakeholder capitalism and ESG concepts play in today's investment landscape. What monetary value do they bring to the table? Which ESG criteria are important when investing in start-ups? After the panel discussion, ten amazing innovators from the ISC3 Global Start-up Service and partner organisations will pitch their innovations to the Investor Forum audience and compete for the Audience Voting Award.
The second day of the Investor Forum will be dedicated to financial and regulatory framework for Sustainable Chemistry innovations in West Africa and their role and challenges to direct investments in sustainable technologies that are needed for a transformative environmental development. Another highlight of this day are the pitches of the ten ISC3 Innovation Challenge 2022 finalists and the virtual Award Ceremony of the winners.
Every year, the ISC3 Investor Forum brings together founders, investors, scientists, and decision-makers from industry and politics to foster impact investment and innovation in the area of Sustainable Chemistry. Two panel sessions are complemented by two pitching sessions with 20 Sustainable Chemistry start-ups, and in total about 40 show-casing start-ups are presented in an Investor Booklet exclusively available for investors. In addition, matchmaking and networking opportunities for participating start-ups and international investors via a separate virtual platform solution make the ISC3 Investor Forum a must-attend event for investors, VCs and Business Angels in the chemical and related sectors. The presented start-up profiles will be available in a digital catalogue for registered investors shortly before the event date.
Weitere Informationen:
https://www.isc3.org/page/challenges-investor-forums/investor-forum – further information and registration
Media Contact
Dr. Christine Dillmann Öffentlichkeitsarbeit
DECHEMA Gesellschaft für Chemische Technik und Biotechnologie e.V.
All latest news from the category: Event News
Back to home
Newest articles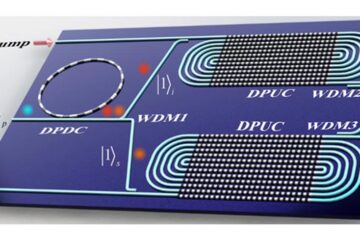 Toward practical quantum optics: multiphoton qubits from LNOI
New research demonstrates feasibility of photon-number doubling with a lithium-niobate-on-insulator (LNOI) platform. Can quantum optics be used for practical applications? A lot depends on whether a large number of photons…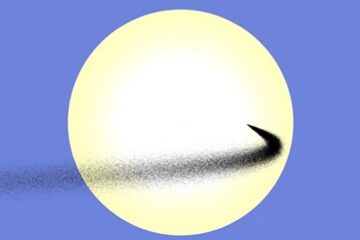 Could space dust help protect the earth from climate change?
On a cold winter day, the warmth of the sun is welcome. Yet as humanity emits more greenhouse gases, the Earth's atmosphere traps more and more of the sun's energy,…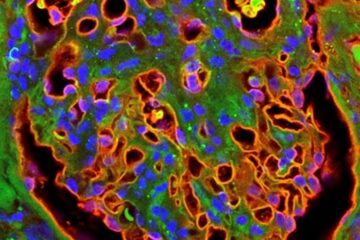 New way to reduce progression of diabetic kidney disease discovered
Study could help the 4.8 million people in the UK with diabetes. A new way to reduce progression of diabetic kidney disease, affecting 40% of people with diabetes, has been…