Welcome to the start of INTEGRAL – 7 million euro research project!
All 20 partners from 14 different countries and representatives from the European Commission's Directorate-General for Research & Innovation will gather for the first time.
SLU and the Department of Forest Resource Management, SLU Umeå, is the lead partner of INTEGRAL. The project has a duration of 4 years and has received funding by 7 million euro from the Seventh Framework Programme for Research within the area of Sustainable management of resources. All partners will cooperate to put forward a coherent policy process for integrated management of European forest landscapes. The challenge is to meet the different demands for ecosystem services.
"It is tremendously exciting to lead this venture which embraces the most important forest environments in Europe. The research will be applied in a total of 20 landscapes in 10 European countries that differ in key characteristics, such as ownership, the importance of forestry and forest-based industries and the priorities of allocation and management of new and existing forestlands. We will give the possibility to both local and national stakeholder groups all the way through the project, they play a decisive role, and I think this was a central element in the selecting of our project in tough competition with other applications", says professor Ola Eriksson, project coordinator.
Short press conference:
Time: 14th November, 12:20 pm
Place: room Stora Patologen, SVA-hous, Travvägen 12 D, Ultuna, Uppsala.
What: media will get more information about INTEGRAL and have the possibility to ask questions to project coordinator Ola Eriksson and George-Eugeniu Predoui, from the European Commission Directorate-General for Research&Innovation.
Short background:
The vital environmental and socio-economic role of European forests is well documented and acknowledged in policy documents of both the European Union and its member states. However, there are critical incoherencies within and between trans-national, national and local forest-related land use policies, the central issue being mismatches between the policies and their implementation at the landscape level. Hence, there is a need to improve existing policy and management approaches capable of delivering a better balance between multiple and conflicting demands for forest goods and services. Diminishing mismatches and providing a new policy and management approach that is sensitive to ecological, socioeconomic and political issues of are the main objectives of INTEGRAL.
More information:
Professor Ljusk Ola Eriksson, [email protected]
Tel. +46-90 786 8378, mobil: +46-70 644 0004
Information Officer: Birgit Fischer, [email protected]
Phone: +49 (0) 341 231 039-145
Alle Nachrichten aus der Kategorie: Event News
Zurück zur Startseite
Neueste Beiträge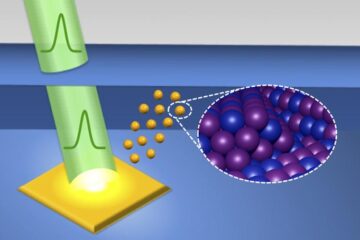 Pulsed lasers in liquids speed up hunt for effective catalysts
Chemical catalysts are the change agents behind the production of just about everything we use in our daily lives, from plastics to prescription drugs. When the right catalysts are mixed…
Cell-to-cell contacts control liver regeneration
Dresden and Cambridge researchers identify cell type that regulates liver regeneration with touch. From the time of Aristotle, it has been known that the human liver has the greatest regenerative…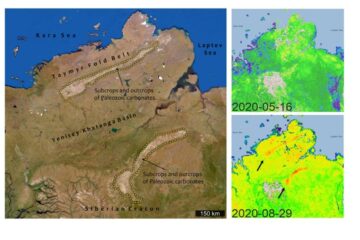 Thawing permafrost releases greenhouse gas from depth
In a study led by the University of Bonn, geologists compared the spatial and temporal distribution of methane concentrations in the air of northern Siberia with geological maps. The result:…