Can the climate challenge be turned into an opportunity? CIRCE researchers meet stakeholders in Paris
As stated by Norwegian Nobel Prize committee in awarding Nobel Prize 2007 for Peace to Intergovernmental Panel on Climate Change (IPCC) and Albert Arnold (Al) Gore Jr., climate change is undoubtedly a social issue. The judgement for the prize has been: "for their efforts to build up and disseminate greater knowledge about man-made climate change, and to lay the foundations for the measures that are needed to counteract such change". A clear message to say that the future development of human civilization will be strongly correlated with global climate trends. And that positive outcomes can only be the result of a continuous and profitable exchange between science and society.
On the basis of this rationale and according to European Commission's guidelines, CIRCE, an EU Sixth Framework Programme funded project, aims to examine climate change not only in regard to scientific data but also in connection to economic and social impacts. On next stakeholders meeting, which will be held on 18-19 October in Paris, CIRCE researchers, coming from Europe, Middle East and North Africa, will dialogue with several institutions and organizations of the Mediterranean area that are interested in mitigation actions of the greenhouse emissions and in adaptation strategies to modifying climate.
During the two-days meeting, round-tables will address the sustainability of prevailing business models, possible sector-wide transitions, socio-economic reversals. Furthermore, scientists and stakeholders will investigate how this challenge can be translated into an opportunity to implement fundamental and long-needed changes. In this way CIRCE will support strategies which are based on a mix of long trends evolutions and progressive reorientation of policies which can also have positive or adverse effects on resilience or vulnerability to climate change.
Researchers, politicians and other stakeholders will meet in Paris to evaluate how climate change will affect agriculture and rural development, energy demand and market, tourism, coastal and terrestrial ecosystems, urban and regional planning. Important cross-cutting issues for the Mediterranean such as water supply, regional security, international migrations will be considered during the two-day discussions.
Besides the representatives of the CIRCE research groups, the Paris meeting will be attended by:
* Mohamed Ait Kadi (President of General Council of Agricultural Development of Morocco)
* Stéphane Simonet (UNDP-GEF Arab States representative from the EC)
* Houda Ben Jannet Allal (Observatoire Méditerranéen de l'Energie)
* Stéphane Quefelec (Blue Plan)
* Jean-Paul Céron (University of Limoges)
* Etienne Pauchant (Mediterranean Travel Association)
* Filio Triandafillidou (Greek Ministry of Tourism)
* Jacques Hayward (Veolia)
* Lucien Chabason (President of Blue Plan and Special Adviser to Iddri)
* Luigi Cabrini (Director of Sustainable Development, World Tourism Organisation)
* Margarita Astrálaga (Director of IUCN Centre for Mediterranean Cooperation)
* Jean Jalbert, (Director General of Tour du Valat)
* Spyros Kouvelis (member of Greek Parliament and Former MedWed Coordinator)
* Paolo Lombardi (Director of WWF Mediterranean office),
* Zenir Youcef (Algerian Ministry of Regional Planning and Environment)
* Jean-Philippe Lestang (Memoris)
* Mohamed Osman Farouk (Director of Coastal Zone Management, Egyptian Environmental Affairs Agency).
Alle Nachrichten aus der Kategorie: Event News
Zurück zur Startseite
Neueste Beiträge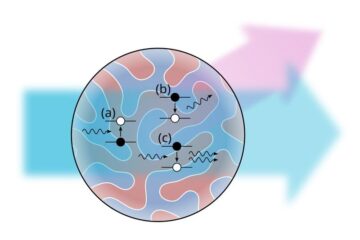 Who stole the light?
Self-induced ultrafast demagnetization limits the amount of light diffracted from magnetic samples at soft x-ray energies. Free electron X-ray lasers deliver intense ultrashort pulses of x-rays, which can be used…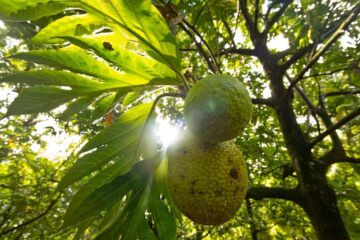 Could breadfruit be the next superfood?
UBC researchers say yes Breadfruit is sustainable, environmentally friendly and a high-production crop. A fruit used for centuries in countries around the world is getting the nutritional thumbs-up from a…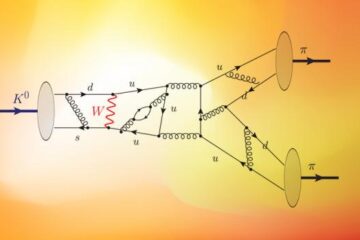 New calculation refines comparison of matter with antimatter
Theorists publish improved prediction for the tiny difference in kaon decays observed by experiments. -An international collaboration of theoretical physicists–including scientists from the U.S. Department of Energy's (DOE) Brookhaven National…