Solutions for tomorrow´s mobility – International Symposium "Networks for Mobility"
Solutions for our traffic problems and an environmentally friendly mobility can only be found in networks that integrate planning, technical, and socioeconomic know-how. This is the approach that the Centre for Transportation Research at the University of Stuttgart (FOVUS) has taken.
The nine member institutes are hosting the 4th international symposium "Networks for Mobility 2008" on 25 to 26 September. Around 150 participants from all over the world are going to present and discuss solutions to the topics of transportation system planning, traffic control and telematics, and transportation and the environment. The International Association of Public Transport (UITP) is a joint organiser.
From new city models to Stuttgart 21
The english-speaking conference is going to open its doors at 9.30 AM on 25 September 2008. FOVUS spokesperson Prof. Ullrich Martin will give an introductory speech, followed by Rudolf Köberle, Parliamentary State Secretary at the Ministry of the Interior of Baden-Württemberg. Prof. Johann Jessen of the Institute of Urban Planning and Design is then going to start the academic sessions with a presentation on "Mobility and Urbanity – Rethinking Models of the City".
The conference will continue at 11 AM with presentations on the impact of mega-projects. Wolfgang Arnold (Stuttgarter Straßenbahnen/SSB) is going to talk about a model of integration between land-use and transport, Ulrich Weidmann will provide new insights into the Swiss NEAT project ("Neue Alpen-Transversale": the new crossing of the Alps). Peter Head (United Kingdom) will then introduce the Chinese City Dongtan as the world's first eco-city. Starting from 9 AM on 26 September, experts from Japan, Austria, Norway and Germany are going to give lectures on traffic management with focus on the improvement of urban life and smart growth strategies in transportation.
The plenary sessions are complemented by parallel sessions and poster presentations. A detailed program is available at www.uni-stuttgart.de/fovus/ and www.networks-for-mobility.net
Contact:
Stefan Fina and Martin Retzmann,
Tel ++49711/685-66337, -66361,
e-mail: fovus@uni-stuttgart.de
All news from this category: Event News
Back to the Homepage
Latest posts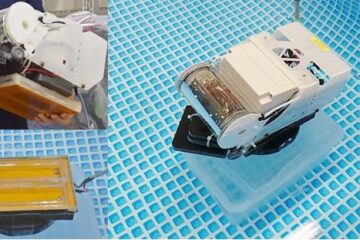 Seawater as an electrical cable !?
Wireless power transfers in the ocean For drones that can be stationed underwater for the adoption of ICT in mariculture. Associate professor Masaya Tamura, Kousuke Murai (who has completed the…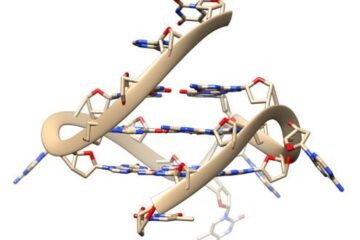 Rare quadruple-helix DNA found in living human cells with glowing probes
New probes allow scientists to see four-stranded DNA interacting with molecules inside living human cells, unravelling its role in cellular processes. DNA usually forms the classic double helix shape of…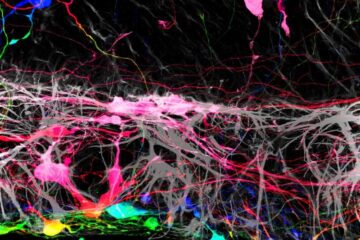 A rift in the retina may help repair the optic nerve
In experiments in mouse tissues and human cells, Johns Hopkins Medicine researchers say they have found that removing a membrane that lines the back of the eye may improve the…