March 2008: astronomical and space events
It has been written to assist the media in planning and researching future stories related to space science and astronomy, particularly those with UK involvement. It is not intended to be fully comprehensive. Dates and times may be subject to change.
8 MARCH: LAUNCH OF JULES VERNE TO INTERNATIONAL SPACE STATION
At 0423 GMT on 8 March the European Space Agency (ESA) is scheduled to launch the Automated Transfer Vehicle (ATV) 'Jules Verne' into space using an Ariane 5 rocket from the Kourou spaceport in French Guiana. Jules Verne is the ESA-built unmanned resupply vehicle for the International Space Station (ISS), is 10.3 m high, 4.5 m across and carries a payload of up to 9000 kg.
The ATV will arrive and dock automatically with the ISS. Astronauts will then remove the cargo and can then dispose of waste in the empty spacecraft. Eventually the refuse filled spacecraft will undock from the ISS and make a controlled re-entry into the Earth's atmosphere, before burning up over the Pacific Ocean.
FURTHER INFORMATION
European Space Agency
http://www.esa.int
CONTACT
ESA Media Relations, Paris
Tel: +33 1 5369 7155
E-mail: media@esa.int
11 MARCH: LAUNCH OF SPACE SHUTTLE ENDEAVOUR
At 0728 GMT on 11 March, the space shuttle Endeavour is set to launch on a 16-day mission to deliver more components to the International Space Station (ISS). Endeavour will take off from the Kennedy Space Center in Florida and will deliver the Canadian Special Purpose Dexterous Manipulator robotics system and the Japanese Experiment Module 'Kibo'.
This mission will also return French astronaut Leopold Eyharts to Earth after 4 weeks aboard the ISS, where he commissioned Columbus, the ESA-built space laboratory that was added to the space station in February. Eyharts will be replaced by NASA astronaut Garrett Reisman.
FURTHER INFORMATION
NASA
http://www.nasa.gov
CONTACT
Katherine Trinidad, NASA
Tel: +1 202 358 3749
E-mail: katherine.trinidad-1@nasa.gov
11 MARCH: RAS LUNCHTIME LECTURE: STONEHENGE AND BEYOND – THE SKY AND ANCIENT CULTURES: BURLINGTON HOUSE, LONDON
Emeritus Professor Clive Ruggles from the University of Leicester will give the next RAS public lecture, where he will set out the latest evidence of how ancient cultures worldwide related to what they saw in the sky. Professor Ruggles will explain how astronomers and archaeologists seek to understand this by looking at prehistoric evidence from across the world – from Wessex in the UK to Ireland, continental Europe, the USA, Australia, Polynesia and Ethiopia.
The lunchtime lectures are open to everyone and take place in the newly-refurbished Burlington House, the headquarters of the RAS off Piccadilly in central London. The lectures take place at 1pm on the first Tuesday of each month and the audience can take their seats from 12.45.
FURTHER INFORMATION
http://www.ras.org.uk
CONTACT
Robert Massey (details above)
14 MARCH: RAS SPECIALIST DISCUSSION MEETING: THE EVOLUTION OF EARLY-TYPE GALAXIES, GEOLOGICAL SOCIETY, LONDON
On 14 March leading scientists will gather to discuss the latest ideas on how galaxies evolve. Delegates at the meeting will hear how new surveys, instruments and techniques are giving astronomers an insight into the development of galaxies throughout the history of the Universe, from the earliest epochs to the present day.
FURTHER INFORMATION (INCLUDING MEETING PROGRAMME)
http://www.ras.org.uk
http://nottingham.ac.uk/~ppzmrm/RAS_ETG.html
CONTACT
Robert Massey (details above)
14 MARCH: RAS SPECIALIST DISCUSSION MEETING: HIGH-ACCURACY RADIAL VELOCITIES AND STELLAR MASSES, ROYAL ASTRONOMICAL SOCIETY, LONDON
Observing the way they move in binary systems is one of the few direct methods for measuring the mass of stars. At a special meeting held to honour the work of Professor Roger Griffin of the University of Cambridge, astrophysicists will consider and discuss the latest techniques for determining stellar masses in a variety of astronomical settings.
FURTHER INFORMATION
http://www.ras.org.uk
CONTACT
Robert Massey (details above)
27-29 MARCH: UK SPACE CONFERENCE (UKSC), GODALMING, SURREY, UK
UKSC 2008 will take place from 27-29 March at Charterhouse School near Godalming in Surrey. The conference will bring together members of the UK space community and includes lectures, panel events and the annual Sir Arthur Clarke Awards that recognise UK achievements in space. Guest speakers include David Williams, Director General of BNSC, David Southwood, Director of Science, ESA and NASA astronaut Joe Engle.
FURTHER INFORMATION
http://www.spaceconference.org.uk
CONTACT
press@spaceconference.org.uk
31 MARCH – 4 APRIL: RAS NATIONAL ASTRONOMY MEETING 2008, QUEEN'S UNIVERSITY BELFAST
Nearly 500 astronomers and space scientists will gather for the RAS National Astronomy Meeting 2008 (NAM 2008), which will be hosted by Queen's University Belfast and runs from 31 March to 4 April. At NAM 2008 scientists will present new research in many aspects of astronomy and space science, including the early history of the Universe, planets around other stars, the vision for space exploration, black holes and the impact of 'space weather' on the Earth.
Representatives of the media are cordially invited to attend and press room facilities will be available for the duration of the meeting. Please pre-register via http://nam2008.qub.ac.uk/registerpress.shtml
FURTHER INFORMATION (INCLUDING SCIENCE PROGRAMME)
http://nam2008.qub.ac.uk
CONTACT
Robert Massey (details above)
Alle Nachrichten aus der Kategorie: Event News
Zurück zur Startseite
Neueste Beiträge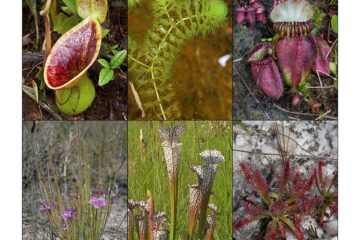 Endangered botanic predators
Globally, one fourth of carnivorous plants are threatened An international research team including botanist Andreas Fleischmann from SNSB-BSM has evaluated the Red List threat categories for all 860 known species…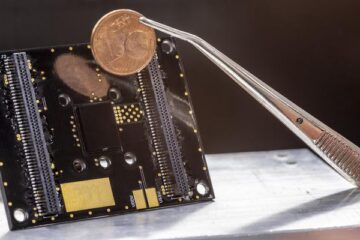 The smallest particle sensor in the world
Styrian technological innovation – made in Graz TU Graz, ams and Silicon Austria Labs has developed a compact and energy-efficient sensor for mobile devices, which informs users in real time…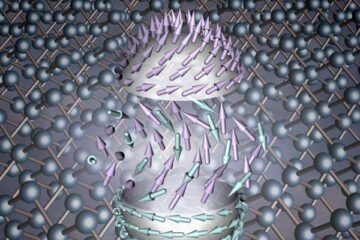 Nanostructures with a unique property
Nanoscale vortices known as skyrmions can be created in many magnetic materials. For the first time, researchers at PSI have managed to create and identify antiferromagnetic skyrmions with a unique…