Breaking the Gaudi Code: Barcelona to host Europe's largest science conference
4,000 scientists, researchers and decision makers to discuss the latest trends in science including Stem Cell research, Terrorism, Climate Change, Nutrition and Body Culture. Public participation in over 40 free events expected to reach 20,000.
As the largest European gathering of its kind, the 3rd EuroScience Open Forum (ESOF 2008) will convene in Barcelona, Spain from 18-22 July 2008, conference organizers announced today. Held every two years, ESOF is a unique opportunity for leading scientists, researchers, business people, decision makers, science and technology communicators and the general public to discuss new discoveries and debate the direction that research is taking in the sciences, humanities and social sciences. ESOF 2008: Science for a Better Life, is organized by EuroScience in partnership with the Catalan Foundation for Research and Innovation (FCRI)
"ESOF has become the meeting point for European scientists and politicians to meet and we will ensure that this meaningful dialogue continues," said ESOF 2008 Co-Chair and EuroScience President Enric Banda, who is also Director of Innovation and Environment at the chemical multinational La Seda de Barcelona. "Europe is home to some of the world's leading researchers in the sciences and humanities. Barcelona's growing recognition as a leading player in bio technology and biomedicine, together with its dynamic reputation in the arts and architecture, makes it the perfect choice as the platform to present and discuss the importance and relevance of their work," he added.
The ESOF 2008 scientific programme will include a mix of sessions around 10 main themes, including plenary and keynote remarks by high-level speakers addressing current topics in the sciences, such as:
Aaron Ciechanover, Nobel Prize in Chemistry, Haifa, Israel, Why our proteins have to die so we shall live;
Marcus Du Sautoy, Berwick Prize of the London Mathematical Society 2001, Oxford, UK, Mathematics: Creative Art or Useful Science?;
Richard J Roberts, Nobel Prize in Physiology or Medicine, Ipswich, USA, A rebel with a cause;
Eva Bayer-Fluckiger, The science of communication – number theory and coding;
Jordi Segura, Institut Municipal d'Investigació Mèdica (IMIM), Spain, Doping and society: towards the perfect human machine?;
Norman Warner, House of Lords, Provider Agency NHS London, UK, Science and public policy—political dilemmas;
Richard Mottram, Ex Permanent Secretary, Intelligence, Security and Resilience, Cabinet office, UK Government, Science and the Terrorist challenge;
Gabriele Tamborini, Institute for Transuranium Elements, DG Joint Research Centre, European Commission, Germany, chairing a session on Atomic Detectives: nuclear forensics and illicit trafficking;
Bernat Soria, CABIMER, Department of Cell Therapy and regenerative Medicine, Seville, Spain, chairing a session on Frontiers in Stem Cell Research;
Chair:Aidan Gilligan, DG Joint Research Centre, European Commission, Mars and Venus: how Europeans and Americans view and use science;
Gerry Gilmore, Cambridge University, UK, The Universe and Reality;
Professor Pierre Magistretti, Brain-Mind Institute, Switzerland, Brain Imaging Technology;
Tejinder Virdee, European Organisation for Nuclear Research (CERN), Switzerland, Discovering the Quantum Universe: The Large Hadron Collider Project at CERN;
Emilio Rodriguez Cerezo, Institute for Prospective Technological Studies (IPTS), European Commission-Joint Research Centre (JRC), Seville, Spain, chairing a session on animal cloning and food production, 'Dolly' for dinner?;
Magda Moner, Institute for Environment and Sustainability, DG Joint Research Centre, European Commission, Italy, chairing a session
Photovoltaics around the Mediterranean;
Tajinder Panesor, The Institute of Physics (IoP), United Kingdom, chairing a session on, Future nuclear power – The practicalities.
Other keynote speakers include:
Sir David King The UK's Chief ex Scientific Advisor to the Government, Cambridge, UK;
Pedro Alonso, Barcelona Centre for International Health, Research (CRESIB), Hospital Clínic/IDIBAPS, Barcelona, Spain;
Roald Hoffmann, Nobel Prize in Chemistry 1981, Ithaca, USA.
"The programme at ESOF 2008 will closely reflect the major trends emerging in European science, the trends that are likely to have a major impact on some of the world´s most pressing issues such as climate change, energy security, cloning and stem cell research," said ESOF´s programme chair Sir Colin Berry, who was also Emeritus Professor of Morbid Anatomy and Histopathology at Queen Mary, University of London.
In addition to the scientific programme, ESOF 2008 will also run concurrent career and business programmes.
One of the aims of ESOF 2008 is to engage the general public with science. To that end, ESOF 2008 is expected to attract some 20 000 members of the public to visit the Fira de Barcelona site at Montjuic and other satellite locations to participate free of charge in over 40 hands-on activities including film, theatre, music and experiments attractive to people of all ages.
Media registration at ESOF 2008 is now open free of charge to all accredited media. For further information on registration and programme updates, visit the online Media Centre at www.esof2008.org
Delegate registration at ESOF 2008 is also open. For further information visit the online Registration Centre at www.esof2008.org
All latest news from the category: Event News
Back to home
Newest articles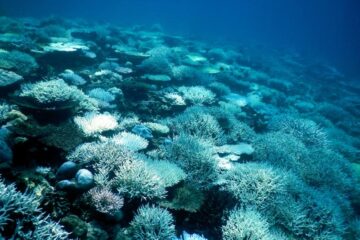 Young Corals Provide Insight into Recovery from Coral Bleaching
The number of young corals can reveal how reefs are recovering from coral bleaching. A new study from the University of Bremen, which was recently published in "PLOS ONE" journal,…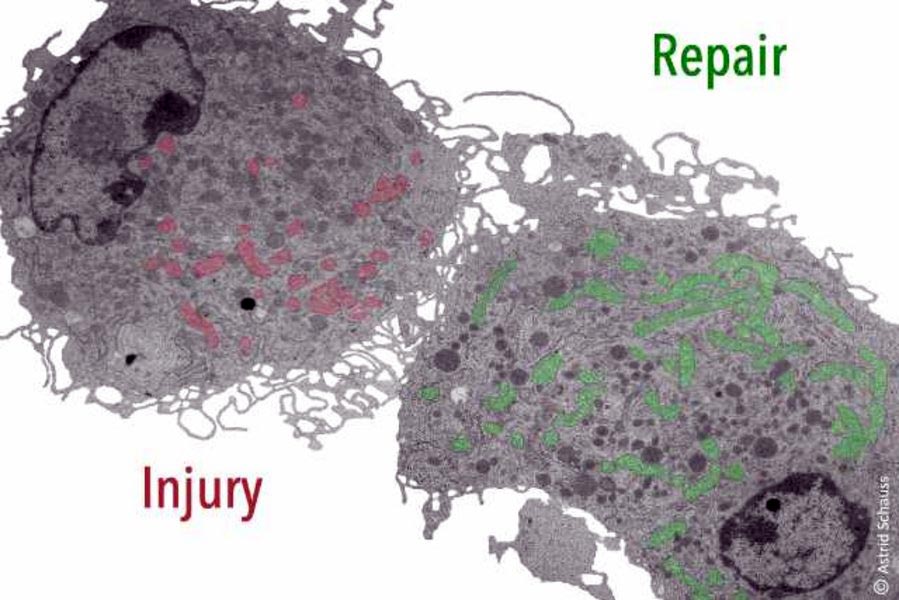 Defense or repair: How immune cells are controlled during wound healing
For the first time, scientists show a causal link between tissue repair, mitochondrial metabolism, and the activation and function of macrophages (scavenger cells) / Publication in 'Cell Metabolism'. A Cologne-based…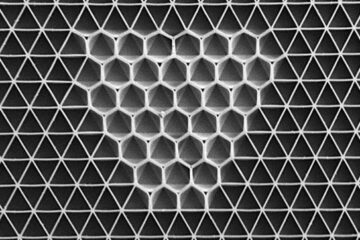 Transforming material topology with a drop of liquid
Liquid acts across multiple scales to reorganize connectivity in networks of artificial microscopic cells. The Science Networks of cells in nature have inspired researchers to develop their own materials made…