LightMAT 2019 – 3rd International Conference on Light Materials – Science and Technology

Lecture and Poster contributions cover the following topics:
A – Processing
AM – Additive Manufacture
B – Applications and performance
C – Alloy Development
D – Joining, Repair, and Multi-material designs
E – Characterization and testing
F – Computational materials design and engineering
LF – Special Topic – Light Metal Forming
The deadline for submission of contributions is 15th March 2019. Contributions can be submitted via the official congress website https://lightmat2019.dgm.de.
As in 2017, it will also be possible to publish your paper in an online procedure as well as in the journal "Advanced Engineering Materials" and in an Open Access special issue of the journal "Metals". Further information will follow shortly.
Furthermore, we are pleased to announce the plenary speakers for LightMAT 2019:
(in alphabetical order)
• Alexis Deschamps (Université Grenoble Alpes, France)
• Jody Hayes (Mercedes AMG High Performance Powertrains Ltd, United Kingdom)
• Henry Holroyd (Luxfer, United States)
• Blanka Lenczowski (Airbus, Germany)
• Christoph Leyens (Technische Universität Dresden, Germany)
• Teresa Perez-Prado (IMDEA, Spain)
• David Rugg (Rolls Royce, United Kingdom)
For further information please visit the official congress website.
Organisation office:
INVENTUM GmbH
Thorsten Weber
Marie-Curie-Straße 11-17
53757 Sankt Augustin
Germany
lightmat@dgm.de
https://lightmat2019.dgm.de
T +49 (0)151 7054 1460
Media Contact
Dipl.-Ing. Fahima Fischer
idw - Informationsdienst Wissenschaft
All news from this category: Event News
Back to the Homepage
Latest posts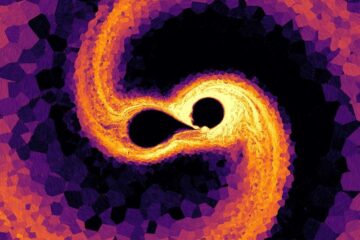 Exploring the evolution of stars
Fabian Schneider leads the new research group "Stellar Evolution Theory" (SET) at the Heidelberg Institute for Theoretical Studies (HITS). The astrophysicist explores the turbulent life of massive binary stars and…
Sustainable insulating material for shipping temperature-sensitive products
Researchers at the Institute of Natural Products Engineering at TU Dresden have developed an insulating material made from recycled paper for shipping temperature-sensitive foods and medicines. As part of a…
Helium nuclei at the surface of heavy nuclei discovered
Research team confirms a new nuclear property predicted by theory Scientists are able to selectively knockout nucleons and preformed nuclear clusters from atomic nuclei using high-energy proton beams. In an…