Industrial automation and communication of the future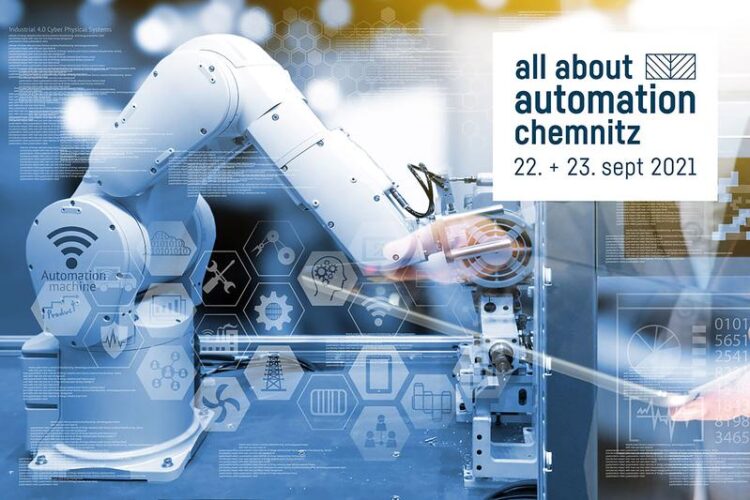 The "all about automation" is the leading trade fair for systems, components, software and engineering for industrial automation and communication. At the fair on September 22 and 23 in Chemnitz, the Fraunhofer Institute for Photonic Microsystems IPMS presents solutions for optical wireless communication in real time using Li Fi, IP core design solutions, innovative measurement techniques for process & quality monitoring as well as for environmental sensors & control.
In September and October, the "all about automation" (aaa) trade fair will once again offer face-to-face events for regional users and suppliers of the automation industry. The high demand for professional communication is reflected in the fact that the lecture area of the trade fair is already fully booked. The presence fair is supplemented by the integral components of the "aaa digital plus". Thereby formats such as blogs, video blogs, webinars and community newsletters transfer the specialized knowledge in a virtual way into the Community. "At the trade fair on September 22 and 23 in Chemnitz, Fraunhofer IPMS will also be among the 150 exhibitors," reports Fraunhofer IPMS Marketing and Events Manager Sandra Maria Stumpe. "Visitors to the fair will be able to experience live on site the wide range of applications for real-time optical wireless communication using Li Fi, IP core design solutions such as CAN, TSN, RISC-V, innovative measurement technologies for process & quality monitoring as well as for environmental sensing and control," Stumpe continues.
Li-Fi – Real-time wireless optical communication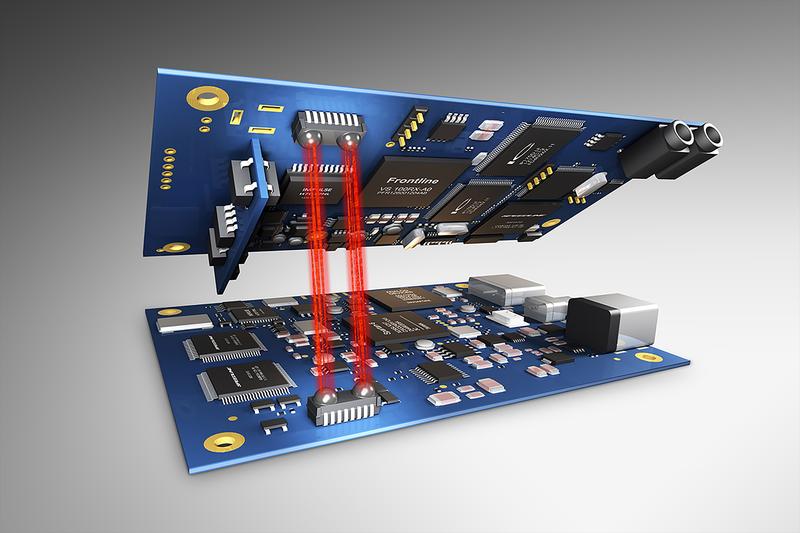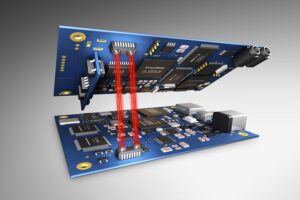 Li-Fi stands for wireless optical data transmission. This refers to the transmission of data with visible light or infrared radiation. Li-Fi technology – also called optical wireless communication – transmits data in hard real time with high bandwidth, making it suitable for use in automation solutions. Li -Fi offers several advantages over Radio Frequency (RF)-based communication: fast wireless data transmission, real-time communication, high data security due to the need for line-of-sight and no interference. Fraunhofer IPMS supports the application in customer specific projects, consulting and development services on optics and transceiver development, optics manufacturing, module development, system integration and characterization & test. On site you can get information from our expert staff and get to know the Li Fi GigaDock®. The technology is suitable for creating high-bandwidth, real-time contactless data interfaces, even between rotating and static components.
IP Core Design Solutions
Fraunhofer IPMS offers ready-to-use platform-independent IP core modules. With IP Cores, developers can quickly adopt complete functional areas in standard products such as SoCs, microcontrollers, FPGAs and ASICs, thus significantly reducing development times and costs. The IP core portfolio currently consists of a CAN controller core (CAN 2.0, CAN FD and CAN XL) and a family of different TSN cores, a LIN controller core, a low latency Ethernet MAC core and a RISC-V processor IP core for edge computing applications. In addition to the modules, the institute also offers design services for mixed signal FPGAS and ASICs and develops solutions according to functional safety for use in safety-critical applications, such as the automotive industry. At the aaa trade fair, Fraunhofer IPMS will present IP core solutions for automation applications.
Process & Quality Monitoring
In the field of process & quality monitoring, Fraunhofer IPMS offers a large variety of solutions for a wide range of applications. These include chemical sensor technology, infrared spectrometry for chemical and pharmaceutical analysis, and ultrasonic sensors for non-contact measurement technology. "At the aaa trade show, we will be presenting on site the electrochemical analytics chip that we have developed. This represents a chip-based analysis platform for miniaturized electrochemical characterization. With it, electrochemical analysis methods can be applied in aqueous but also organic analyte solutions, and this with minimal analyte volume. One area of application is the experimental determination of RedOx potentials," explains Sandra Maria Stumpe. The analytical chip is characterized by its simple handling and reliable design for electrochemical measurement methods. It thus provides a time-efficient and cost-effective analysis platform. By using structured, electrochemically deposited precious metal electrodes of low thickness instead of the usual solid metal electrodes made of platinum or gold, it also conserves resources.
Environment sensor technology & environment control with optical and ultrasonic sensors
Safe, reliable and intelligent sensor systems are indispensable for human-robot collaboration, process automation or in the field of autonomous driving. The sensor solutions developed at Fraunhofer IPMS impress with their versatility and reliability. They combine the latest MEMS scanner technologies and ensure an extended spectrum of monitoring possibilities. Compared to previous systems, the miniaturized solutions offer an integration and combination of different sensor modules in compact installation spaces and surfaces. This enables new applications for a variety of purposes. This is also the case with the CMUT and NEDMUT technologies developed by Fraunhofer IPMS researchers for the generation and reception of ultrasound. CMUTs for the generation of airborne ultrasound above 1MHz were integrated for a miniaturized ultrasound precision measuring device. With this, measurement of the smallest distance or vibration changes is possible with the highest accuracy. The ultrasonic transducers of Fraunhofer IPMS are thus an ideal alternative or supplement to optical measuring systems when dealing with transparent objects and liquids. Using a concrete example, we present to visitors of the aaa a robot arm that determines the filling level of liquids in pipettes. The special features of this system are the fact that it does not require a preliminary distance and that it is accurate within a few micrometers.
Take the opportunity and meet our experts in the field of industrial automation for a personal discussion at the "all about automation" on September 22nd and 23rd in Chemnitz at booth 1.148.
About Fraunhofer IPMS
The Fraunhofer Institute for Photonic Microsystems IPMS stands for applied research and development in the fields of intelligent industrial solutions, medical technology and improved quality of life. Our research focuses on miniaturized sensors and actuators, integrated circuits, wireless and wired data communication, and customized MEMS systems.
Weitere Informationen:
https://www.ipms.fraunhofer.de/en/press-media/press/2021/aaa-automation-kommunik… – Press release at Fraunhofer IPMS with related links
Media Contact
Franka Balvin Marketing & Kommunikation
Fraunhofer-Institut für Photonische Mikrosysteme (IPMS)
All latest news from the category: Event News
Back to home
Newest articles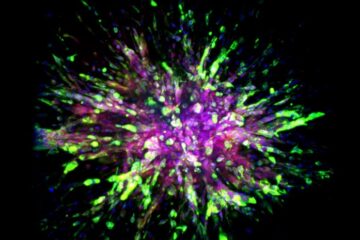 Scientists identify novel molecular biomarkers in cells
Studying a deadly type of breast cancer called triple negative, Johns Hopkins Medicine scientists say they have identified key molecular differences between cancer cells that cling to an initial tumor…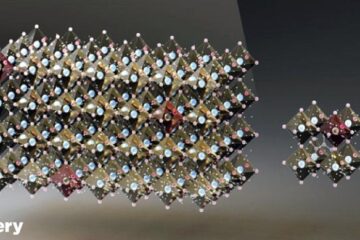 Getting more out of light
Tiny crystals, known as quantum dots, have enabled an international team to achieve a quantum efficiency exceeding 100 percent in the photocurrent generated in a hybrid inorganic-organic semiconductor. Perovskites are…
Antibiotics from natural substances
A new biosynthesis method has been developed. A research team with members from Goethe University Frankfurt and the University of Michigan in the USA is using bacterial biosynthesis to produce…