Call for Abstracts: International Conference "Resilience in Urban and Regional Development"
In the last decade the concept of urban and regional resilience has been much discussed and has been further developed in many areas. Today academics, politicians and decision-makers are concerned with the question of how resilience in cities and regions emerges and can be developed.
However, in particular the practical instrumentalisation of the resilience concept, and the measurability and empirical verification of resilience have to date been very little researched and should be discussed within the framework of this conference.
The aim of the conference, to be held in 2014 (Berlin, Germany), is to position and embed the concept of resilience in the theoretical context, to define determinants of resilience, and to illustrate the various perspectives of resilience research. The operationalisation and empirical investigation of regional and urban resilience are particular focuses of interest.
An especial aim is, for instance, to present proposals for measuring concepts, indicators and investigative strategies so that empirical findings can provide a basis for developing practical guidelines and recommendations for action for the various actors in spatial planning and spatial development.
Abstracts of papers are invited from interested scientists, in particular from young academics, from those working in the fields of politics and public administration, and from representatives of professional bodies.
The conference on "Resilience in Urban and Regional Development. From Concept to Implementation" is being organised by the Dresden Leibniz Graduate School (DLGS). The DLGS is sponsored jointly by the Leibniz Institute of Ecological and Regional Development (IOER), the Technische Universität Dresden (TUD) and the Academy for Spatial Research and Planning (ARL).
Weitere Informationen:
http://www.dlgs-dresden.de/konferenz-2014/
– Link to the conference Homepage
http://www.ioer.de
– Homepage of the Leibniz Institute of Ecological and Regional Development
http://www.tu-dresden.de/
– Homepage of Technische Universität Dresden
http://www.arl-net.de/
– Homepage of the Academy for Spatial Research and Planning
All latest news from the category: Event News
Back to home
Newest articles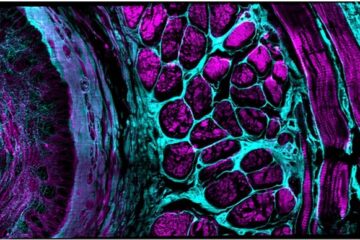 Enhancing the workhorse
Artificial intelligence, hardware innovations boost confocal microscope's performance. Since artificial intelligence pioneer Marvin Minsky patented the principle of confocal microscopy in 1957, it has become the workhorse standard in life…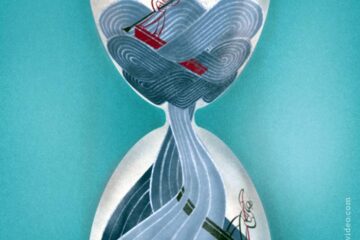 In the quantum realm, not even time flows as you might expect
New study shows the boundary between time moving forward and backward may blur in quantum mechanics. A team of physicists at the Universities of Bristol, Vienna, the Balearic Islands and…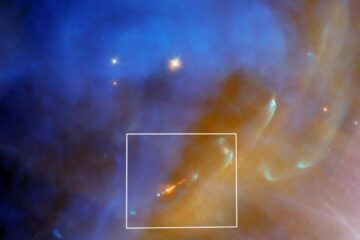 Hubble Spots a Swift Stellar Jet in Running Man Nebula
A jet from a newly formed star flares into the shining depths of reflection nebula NGC 1977 in this Hubble image. The jet (the orange object at the bottom center…