Stanford marine sciences professor and Stanford Woods Institute Senior Fellow Barbara Block is using technology to enable live feeds of animal movements relayed by a series of "ocean WiFi hotspots." This could help protect marine ecosystems by revolutionizing how we understand their function, population structure, fisheries management and species' physiological and evolutionary constraints.
Block will explain how she is studying pelagic creatures with telemetry tags, and how she plane to "wire" the ocean at the annual American Association for the Advancement of Science (AAAS) meeting in Boston. Her talk, "Building a Wired Ocean With Electronic Tagged Animals and Mobile Gliders," will be part of a symposium called "Networks of Discovery: Delivering Unsurpassed Insight Into Changing Global Ecosystems" from 1:30 to 4:30 p.m. on Feb. 17 in room 312 of the Hynes Convention Center.
The miniaturization of sensors for tags, combined with acoustic receiver-carrying mobile glider platforms and instrumented buoys, has vastly expanded our capacity to obtain data from oceans at levels as small as bacteria and as large as blue whales. Block's work is part of a larger effort to establish a global network of instruments to more comprehensively study the biosphere as it is altered – at unprecedented rates – by human activity and climate change.
Block's project, the Blue Serengeti Initiative, builds on the Tagging of Pacific Predators program, part of the global Census of Marine Life, a decade-long study that invested $25 million in electronic tagging, enabling marine scientists from five nations to map ocean hot spots within the California Current.
At the AAAS meeting in Boston, Block will discuss her new project and explain how she uses wireless devices track the comings and goings of key ocean species.
Block is the Charles and Elizabeth Prothro Professor in Marine Sciences at Stanford University. Her lab is based at Stanford's Hopkins Marine Station, and her research focuses on how large pelagic fishes utilize the open ocean environment. Block and colleagues at the Monterey Bay Aquarium established the Tuna Research and Conservation Center, where they are employing new techniques in remote wildlife tracking and data collection, and molecular genetics to directly examine the short- and long-term movement patterns, population structure and behavior of tunas and billfishes.
All news from this category: Ecology, The Environment and Conservation
This complex theme deals primarily with interactions between organisms and the environmental factors that impact them, but to a greater extent between individual inanimate environmental factors.
innovations-report offers informative reports and articles on topics such as climate protection, landscape conservation, ecological systems, wildlife and nature parks and ecosystem efficiency and balance.
Back to the Homepage
Latest posts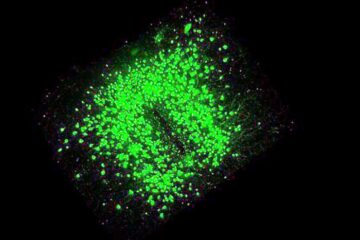 Same nerve cell – different influence on food intake
Researchers reveal the diversity of our neurons… The nerve cells, also called neurons, in our brain control all the basic processes of our body. For this reason, there are different…
In slow motion against antibiotic resistance
How novel therapeutics provide insight into bacteria membranes. Whether bacteria are resistant to antibiotics is often decided at the cell membrane. This is where antibiotics can be blocked on their…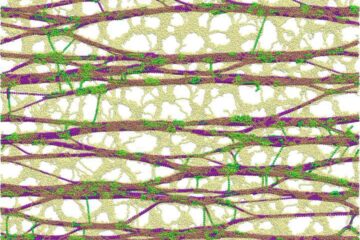 What makes plant cell walls both strong and extensible?
New model reveals that a network of cellulose is key to this unique combination. A plant cell wall's unique ability to expand without weakening or breaking–a quality required for plant…