Wichita State Students Discover Frog-Killing Fungus in Kansas
Now a group of Wichita State University students has discovered evidence of the deadly chytrid fungus in the Wichita area. This is the first report of chytrid in Kansas.
The pathogenic fungus is found in all neighboring states and has caused the decline and extinction of amphibian species globally.
Wichita State's findings are based on two years of undergraduate and graduate research as part of a field ecology class in WSU's Department of Biology.
"This research is a wonderful collaboration between graduate and undergraduate students," said Mary Liz Jameson, associate biology professor in charge of the class. "The discovery is a classic example of the role of WSU in science education in Kansas and our community, helping us to understand this epidemic."
Jameson said the research results fill a gap in the middle portion of the United States where the fungus has never been reported. The only other study conducted in Kansas was in 2007. It studied five frogs in Johnson County, none of which tested positive.
The next step, Jameson said, is for the students to publish their findings in the peer-reviewed scientific journal "Herpetological Review."
And she hopes to spread word to the community as a whole. As with the white nose fungus in bats – which for years has been causing a severe decline in bats – education on how to prevent spreading chytrid is key.
'Potential trickle-down effect'
The research conducted by the group of 10 students was conducted at WSU field stations near Wichita, Viola and Waterloo.
It involved catching frogs and identifying them, swabbing them in a sterile fashion and recording water quality of the surrounding habitat. In addition, there's a molecular component of DNA extraction and amplification.
It has been a community effort, Jameson said, requiring the skills and participation of many students. It also builds on the aquatic toxicology research of WSU professor Karen Brown and students in her lab.
Graduate student Timothy Eberl, who conducted the DNA analyses this summer, hopes the new research will be valuable for the future of the state's amphibian populations.
"We are speaking of possible keystone species within the aquatic environments of this state, and the potential trickle-down effect may have a longer reach than even we realize."
Jameson said there are steps people can take to help prevent the spread of chytrid. Never move a frog from one lake or pond to another. Always clean wet or muddy boots and tires, and fishing, camping, gardening or frog-survey equipment. Avoid touching frogs. And use disposable gloves, sample bags and sterile equipment.
Contact: Mary Liz Jameson, 316-978-6798 or maryliz.jameson@gmail.com
Timothy Eberl, student, 316-260-4654, 316-461-7634 or tceberl@wichita.edu
Media Contact
Mary Liz Jameson
Newswise
All latest news from the category: Ecology, The Environment and Conservation
This complex theme deals primarily with interactions between organisms and the environmental factors that impact them, but to a greater extent between individual inanimate environmental factors.
innovations-report offers informative reports and articles on topics such as climate protection, landscape conservation, ecological systems, wildlife and nature parks and ecosystem efficiency and balance.
Back to home
Newest articles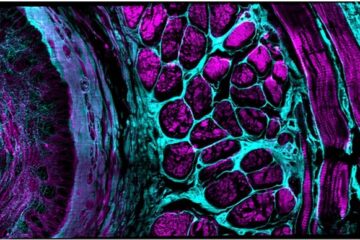 Enhancing the workhorse
Artificial intelligence, hardware innovations boost confocal microscope's performance. Since artificial intelligence pioneer Marvin Minsky patented the principle of confocal microscopy in 1957, it has become the workhorse standard in life…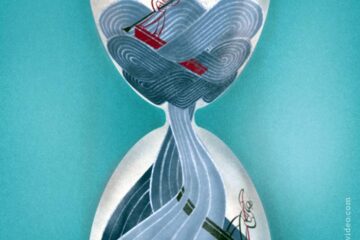 In the quantum realm, not even time flows as you might expect
New study shows the boundary between time moving forward and backward may blur in quantum mechanics. A team of physicists at the Universities of Bristol, Vienna, the Balearic Islands and…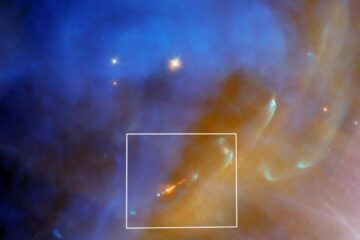 Hubble Spots a Swift Stellar Jet in Running Man Nebula
A jet from a newly formed star flares into the shining depths of reflection nebula NGC 1977 in this Hubble image. The jet (the orange object at the bottom center…