SU biologist develops method for monitoring shipping noise in dolphin habitat
A biologist in Syracuse University's College of Arts and Sciences has developed a system of techniques for tracking ships and monitoring underwater noise levels in a protected marine mammal habitat. The techniques are the subject of a groundbreaking article in Marine Pollution Bulletin, focusing on the bottlenose dolphin population in Scotland's Moray Firth.
Nathan Merchant, a postdoctoral researcher in the Department of Biology, co-authored the article with Enrico Pirotta, Tim Barton, and Paul Thompson, of The Institute of Biological and Environmental Sciences at the University of Aberdeen (U.K.).
"Underwater noise levels have been increasing over recent decades, due to escalations in human activity," says Merchant, referring to shipping, pile-driving, and seismic surveys. "These changes in the acoustic environment affect marine mammals because they rely on sound as their primary sensory mode. The disturbance caused by this man-made noise can disrupt crucial activities like hunting for food and communication, affecting the fitness of individual animals."
He adds: "Right now, the million-dollar question is: Does this disturbance lead to changes in population levels of marine mammals? That's what these long-term studies are ultimately trying to find out."
The study focuses on the Moray Firth, the country's largest inlet and home to a population of bottlenose dolphins and various types of seals, porpoises, and whales. This protected habitat also houses construction yards that feed Scotland's ever-expanding offshore wind sector. Projected increases in wind farm construction are expected to bring more shipping through the habitat—something scientists think could negatively impact on resident marine mammals.
"Different ships emit noise at different levels and frequencies, so it's important to know which types of vessels are crossing the habitats and migration routes of marine mammals," says Merchant, who is based in the research lab of Professor Susan Parks, a specialist in the ecology and evolution of acoustic signaling. "The cumulative effect of many noisy ship passages can raise the physiological stress-level of marine mammals and affect foraging behavior."
Due to a lack of reliable baseline data, Merchant and his collaborators at Aberdeen have figured out how to monitor underwater noise levels, using ship-tracking data and shore-based time-lapse photography. These techniques form a ship-noise assessment toolkit, which Merchant says may be used to study noise from shipping in other habitats.
Parks, for one, is excited about Merchant's accomplishments. "Nathan has been a great addition to our lab," she says. "His strengths in signal processing and noise measurements for ship noise have expanded our capabilities. … Underwater noise is a global problem, as major shipping routes connect all of the economies of the world."
Located in SU's Life Sciences Complex, the Department of Biology offers graduate and undergraduate programs in cell biology, development, neuroscience, ecology, evolution, pre-medical education, and environmental science.
Suggested links:
http://www.sciencedirect.com/science/article/pii/S0025326X13006802
http://www.bath.ac.uk/news/2013/11/26/ocean-noise/
All latest news from the category: Ecology, The Environment and Conservation
This complex theme deals primarily with interactions between organisms and the environmental factors that impact them, but to a greater extent between individual inanimate environmental factors.
innovations-report offers informative reports and articles on topics such as climate protection, landscape conservation, ecological systems, wildlife and nature parks and ecosystem efficiency and balance.
Back to home
Newest articles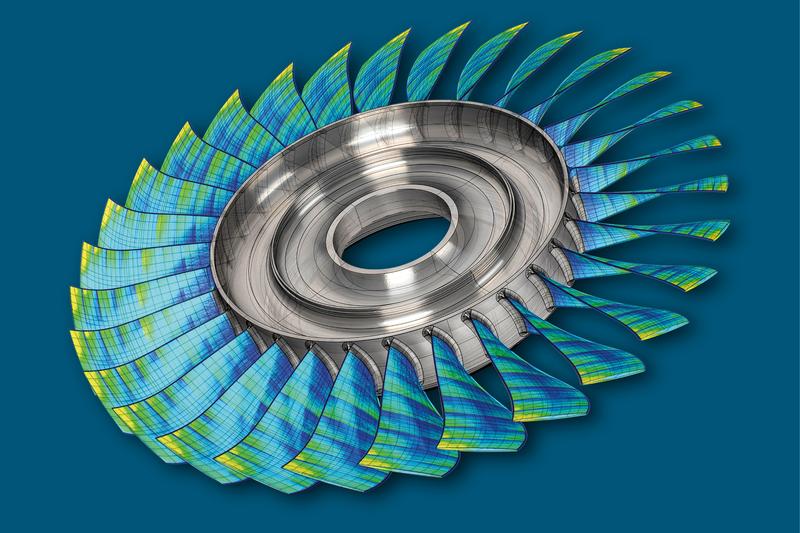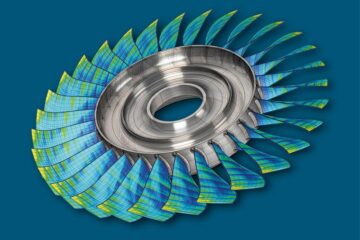 Digital ICTM Conference 2022
Achieving climate targets in turbomachinery engineering through digitization. Manufacturers and suppliers of engines and stationary turbomachinery have long recognized that the overriding goals of conserving resources and reducing emissions can…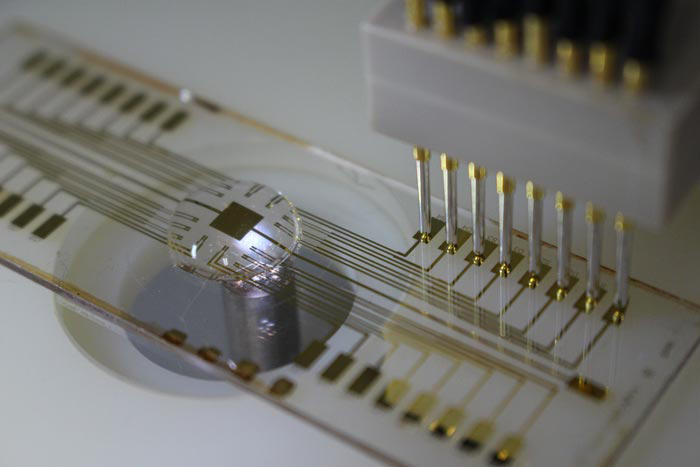 Creating a reference map to explore the electronic device mimicking brain activity
Maps are essential for exploring trackless wilderness or vast expanses of ocean. The same is true for scientific studies that try to open up new fields and develop brand-new devices….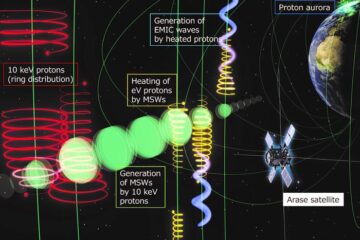 Arase satellite uncovers coupling between plasma waves and charged particles in Geospace
Scientists unravel a bit more of the mystery underlying how wave-particle interactions generate other plasma waves in Geospace. In a new study published in Physical Review Letters, researchers from Japan…