Satellites and drones can help save pollinators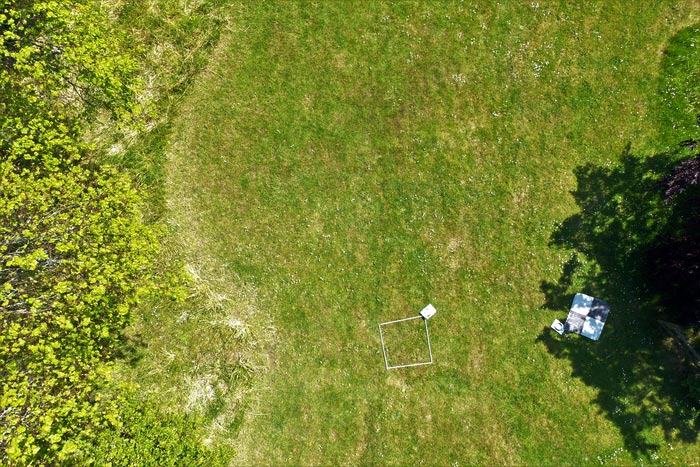 Satellites and drones can provide key information to protect pollinators, researchers say.
Their study examines new ways of using these technologies to track the availability of flowers, and says this could be combined with behavioural studies to see the world through the eyes of insects.
The flowers available to insects vary from day to day and place to place, and human activity is changing landscapes in ways that affect all pollinators.
The University of Exeter research team, supported by the South Devon Area of Outstanding Natural Beauty (AONB), hope their approach can help us understand these changes, leading to better conservation.
"Recent advances in drone and satellite technology have created new opportunities," said lead author Dunia Gonzales, from the Centre for Research in Animal Behaviour at the University of Exeter.
"Drones can now give us fine details of a landscape – on the scale of individual flowers – and combining this with satellite imagery, we can learn about the food available to pollinators across a large area.
"Along with behavioural studies of insects, this will help us understand the threats they face and how to design conservation programmes.
"With some pollinator species in decline, including many wild bees, we urgently need this understanding to protect not just pollinators in general but also the great diversity of species that each play vital roles in complex ecosystems."
Pollinators provide a range of benefits (called ecosystem services), especially to humans by pollinating food crops.
However, much about their behaviour and habitats – and the impact of climate and habitat change caused by humans – remains unknown.
"Up to now, most research using satellites has focussed on large-scale agricultural landscapes such as oilseed rape, maize and almond farms," Gonzales said.
"We highlight the need to study landscapes with complex communities of plants and pollinators.
"These vary from place to place – and using satellites and drones together is a good way to learn about these local differences.
"For example, the South Devon AONB contains many smaller fields, microhabitats and traditional Devon hedgerows – so effective conservation here might be different from the measures that would work elsewhere."
Gonzales' work is funded by the Biotechnology and Biological Sciences Research Council (BBSRC) South West Biosciences Doctoral Training Partnership.
The paper, published in the journal Frontiers in Ecology and Evolution, is entitled: "Remote sensing of floral resources for pollinators – new horizons from satellites to drones."
The article is part of a special issue called "What sensory ecology might learn from landscape ecology" edited by Brazilian researchers.
Journal: Frontiers in Ecology and Evolution
DOI: 10.3389/fevo.2022.869751
Article Title: Remote sensing of floral resources for pollinators – new horizons from satellites to drones
Article Publication Date: 20-May-2022
Media Contact
Louise Vennells
University of Exeter
pressoffice@exeter.ac.uk
Office: 0044-139-272-2062
All latest news from the category: Ecology, The Environment and Conservation
This complex theme deals primarily with interactions between organisms and the environmental factors that impact them, but to a greater extent between individual inanimate environmental factors.
innovations-report offers informative reports and articles on topics such as climate protection, landscape conservation, ecological systems, wildlife and nature parks and ecosystem efficiency and balance.
Back to home
Newest articles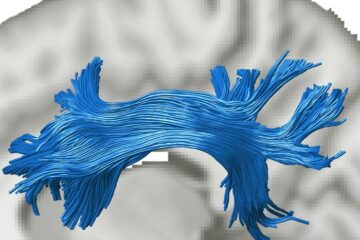 Using GPUs to discover human brain connectivity
A new GPU-based machine learning algorithm developed by researchers at the Indian Institute of Science (IISc) can help scientists better understand and predict connectivity between different regions of the brain….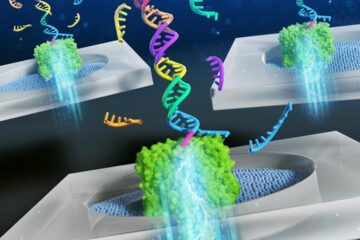 Detection of cancer biomarkers from blood samples
… using nanopore-based DNA computing technology. Cholangiocarcinoma, also known as bile duct cancer, is a cancer type with a characteristically high mortality. At the time of diagnosis, most bile duct…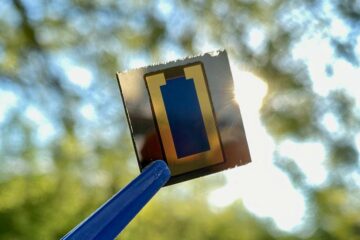 Thin-film photovoltaic technology combines efficiency and versatility
Researchers at KIT develop perovskite/CIS tandem solar cells with an efficiency of nearly 25 percent; combination of materials enables mobile applications. Stacking solar cells increases their efficiency. Working with partners…