Restoring streamside forests helps songbirds survive the winter in CA's Central Valley
The floodplain of California's Central Valley is rich with streamside forests of willows, cottonwoods, oaks, and sycamores. Each summer, these forests are alive with the sounds of singing songbirds, but what may be surprising to some is that these same forests help migratory songbirds survive the winter. Birds from Alaska and Canada fly about 2,400 miles each year to winter in the forests of the Central Valley. Their survival is dependent upon having enough healthy habitats available.
"We often focus on the importance of floodplain forests for songbirds that nest in the spring and summer," said PRBO avian ecologist Mark Dettling, "but this is the first study to show that restored forests also provide habitat for wintering songbirds in the Central Valley."
The study, published in the journal Conservation Biology, found that songbirds generally prefer restored forests equally to existing older forests. But some species, including Lincoln's and White-crowned Sparrows, were found in higher numbers in restored forests.
"We know that our Central Valley floodplains provide vital habitat for waterfowl, salmon, and our breeding and wintering songbirds." explained Dr. Nat Seavy, Research Director for the Central Valley Group at PRBO, "This study provides the type of information we need to help manage our flood plains for the many benefits they provide – to birds and to people."
In addition to creating wildlife habitat, restoring streams and rivers provides multiple benefits for human communities including slowing down flood waters and replenishing underground aquifers. River restoration also keeps our waterways cool and clear, helps our fisheries thrive, and provides people with the opportunity to enjoy and appreciate nature.
Read the paper online:
http://onlinelibrary.wiley.com/doi/10.1111/j.1523-1739.2012.01828.x/abstract
Paper citation:
Latta, S. C., C. A. Howell, M. D. Dettling, and R. L. Cormier. 2012. Use of data on avian demographics and site persistence during overwintering to assess quality of restored riparian habitat. Conservation Biology 26(3):482-492.
More information about the work PRBO does in the Central Valley, visit www.prbo.org/cms/617.
About PRBO Conservation Science:
PRBO advances conservation of birds, other wildlife and ecosystems through innovative research, restoration, outreach and extensive partnerships. Our highest priority is to reduce the impacts of habitat loss, climate change and other threats to wildlife and people, while helping to prepare for and adapt to our changing world. Founded in 1965 as Point Reyes Bird Observatory, our 140 scientists work hand-in-hand with governmental and non-governmental agencies as well as private interests to ensure that every dollar invested in conservation yields the most for biodiversity and our communities. For more information, please visit PRBO on the web at www.prbo.org.
[Please note our name is PRBO Conservation Science (not Point Reyes Bird Observatory Conservation Science).]
Contact:
Mark Dettling, Avian Ecologist,
(734) 812-8441, mdettling@prbo.org
Nat Seavy, Research Director,
(415) 868-0655 ext 311, nseavy@prbo.org
Melissa Pitkin, Education and Outreach Director, (707) 781-2555 ext 307, mpitkin@prbo.org
Media Contact
Melissa Pitkin
EurekAlert!
Alle Nachrichten aus der Kategorie: Ecology, The Environment and Conservation
This complex theme deals primarily with interactions between organisms and the environmental factors that impact them, but to a greater extent between individual inanimate environmental factors.
innovations-report offers informative reports and articles on topics such as climate protection, landscape conservation, ecological systems, wildlife and nature parks and ecosystem efficiency and balance.
Zurück zur Startseite
Neueste Beiträge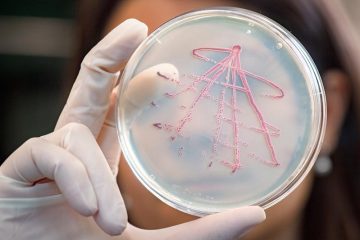 Grow faster, die sooner: How growth rates influence the fitness of bacteria
"The fitness of bacteria is more complex than expected," explains Ulrich Gerland, professor for the theory of complex biosystems at the Technical University of…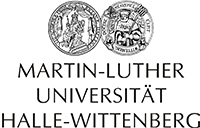 Spintronics: Researchers show how to make non-magnetic materials magnetic
In solid-state physics, oxide layers only a few nanometres thick are known to form a so-called two-dimensional electron gas. These thin layers, separated from…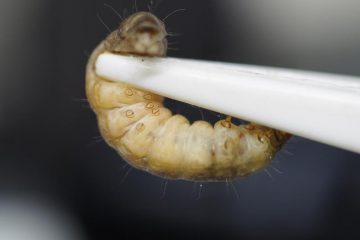 Caterpillars of the wax moth love eating plastic: Fraunhofer LBF investigates degradation process
Within the Framework of a research project on the chemical imaging analysis of plastic digestion in caterpillars (RauPE), a team from Fraunhofer LBF used…