Water authorities in Africa receive training in Earth Observation
"The course was very useful, especially for those in the field, as tools are very limited in Africa," Patrick Khisa of Kenya said.
Khisa said the course, hosted by the Regional Centre for Mapping of Resources for Development, helped him to identify how and where to get data for wide-scale applications. For instance, until recently he has been monitoring the water levels of Lake Victoria using ground data. During the course, he learned he could monitor lake levels using data from the space-based instrument radar altimeter.
The course provided an overview of the different applications of Earth Observation (EO) technology for improving integrated water resource management, with special attention placed on the needs of Africa. European and African experts discussed various topics, such as catchments characterisation, hydrological modelling, water quality and drought forecasting.
For Charles Tanania Kabobo, who is in charge of the Congo River Basin Information System, the course allowed him to learn the latest remote sensing techniques and its application to water management. Kabobo plans to introduce EO techniques in the field of water management in the Democratic Republic of Congo, where EO data is not currently used.
The training course was organised in collaboration with ITC (International Institute for Geo-Information Science and Earth Observation), the African Water Facility (AWF) of the African Development Bank and the World Hydrological Cycle Observing System (WHYCOS) – a programme of the United Nations' World Meteorological Organization (WMO).
ESA launched the TIGER Initiative in 2002 following the World Summit on Sustainable Development in Johannesburg. The initiative's primary objective is to help African countries overcome problems faced in the collection, analysis and dissemination of water related geo-information by exploiting EO technology.
Water resources are scarce across Africa where the hydrological network is the world's least developed. Water resources are also unevenly distributed across the continent, with western and central Africa enjoying much higher rainfall than Northern Africa, the Horn of Africa and southern Africa. The Democratic Republic of Congo has a quarter of all African freshwater on its territory, while arid Mauritania has just 0.001%.
During the last few years ESA and its partners (Committee on Earth Observation Satellites (CEOS), United Nations Educational, Scientific and Cultural Organization (UNESCO), the UN-Water/Africa group, the African Development Bank and more than 100 African representatives from water authorities, universities and technical centres) have been working together under the auspices of African Ministerial Conference on Water (AMCOW) developing the capacity in Africa to improve integrated water resource management by exploiting the advantages of EO technology.
For instance, ESA is currently working with water authorities in Egypt and the Lake Victoria Basin to design, develop and implement EO-based capacities for the operational monitoring of water quality in Lake Manzalah and Lake Victoria. Because lakes are a precious source of freshwater, the usage of lake water must be carefully managed to satisfy a variety of different, and often competing, domestic, agricultural and industrial uses.
These projects will both provide a set of comprehensive water quality products derived from EO data on turbidity, chlorophyll-a concentration, suspended sediment concentration, aquatic vegetation cover and reclaimed areas.
Alle Nachrichten aus der Kategorie: Ecology, The Environment and Conservation
This complex theme deals primarily with interactions between organisms and the environmental factors that impact them, but to a greater extent between individual inanimate environmental factors.
innovations-report offers informative reports and articles on topics such as climate protection, landscape conservation, ecological systems, wildlife and nature parks and ecosystem efficiency and balance.
Zurück zur Startseite
Neueste Beiträge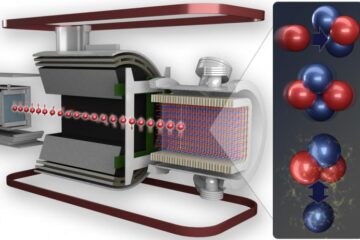 Scientists achieve higher precision weak force measurement between protons, neutrons
Through a one-of-a-kind experiment at the Department of Energy's Oak Ridge National Laboratory, nuclear physicists have precisely measured the weak interaction between protons and neutrons. The result quantifies the weak…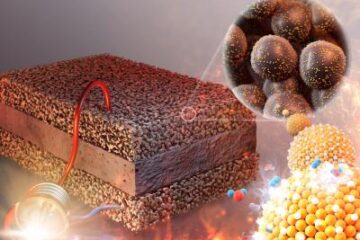 High-performance single-atom catalysts for high-temperature fuel cells
Individual Pt atoms participate in catalytic reaction to faciitate the electrode process by up to 10 times. Single-atom Pt catalysts are stable at 700 degrees Celsius and expected to stimulate…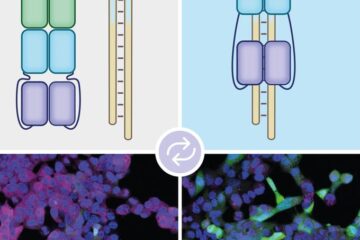 New method allows precise gene control by light
A novel optical switch makes it possible to precisely control the lifespan of genetic "copies". These are used by the cell as building instructions for the production of proteins. The…