Purified wastewater from hospitals
Antibiotics, cytostatics and psychotropics – many are the drugs swallowed by hospital patients. A certain amount of these substances is excreted and finds its way into the sewers. Traces of them can still be detected in the water even after treatment in the sewage plant, as they are not biologically degradable. Experts are not yet fully able to predict the impact on the environment. However, there are numerous indications that the feminization of fish, the diminishing effect of antibiotics, and even a reduced sperm count among young men can be attributed to these residues in the water.
In a joint project with the Duisburg Institute of Energy and Environmental Technology IUTA, researchers at the Fraunhofer Institute for Environmental, Safety and Energy Technology UMSICHT have developed a means of treating hospital wastewater right where it is produced – ensuring that toxic substances never even reach the municipal water network. The outstanding feature of the system is that, rather than tapping the hospital's entire wastewater stream, it concentrates on partial streams such as the toilet sewage from the oncology department. This tends to be particularly highly contaminated due to the medication administered to patients in the course of chemotherapy, for example. Other wastewater such as that of the hospital laundry or the kitchen does not flow unnecessarily through the system – the drugs are thus concentrated in small quantities by volume. "The method is extremely effective," says Fraunhofer UMSICHT project manager Bettina Becker. "Following treatment, over 99 percent of the tested substances have been dispelled and can no longer be detected in an analysis." The researchers tested "wastewater" to which cyto-statics, antibiotics, psychotropic drugs and pain-killers had been added. After cleansing, it had completely lost the toxic and genetically harmful effect.
This is how the method works: First of all, the suspended solids are deposited in a sedimentation tank. Then the water passes into the reaction container, where ultraviolet light, hydrogen peroxide or ozone produce radicals that destroy the active drug ingredients. A prototype of the pilot plant, which was planned and built with funds from the BMWi, is currently installed at the IUTA. Hospitals would be well advised to install such compact plants in the wastewater system in future. There might even be a financial incentive for doing so: Surcharges which hospitals would otherwise have to pay for heavy contamination of wastewater may no longer need to be levied.
All latest news from the category: Ecology, The Environment and Conservation
This complex theme deals primarily with interactions between organisms and the environmental factors that impact them, but to a greater extent between individual inanimate environmental factors.
innovations-report offers informative reports and articles on topics such as climate protection, landscape conservation, ecological systems, wildlife and nature parks and ecosystem efficiency and balance.
Back to home
Newest articles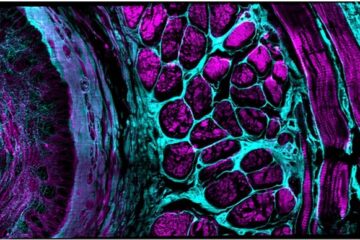 Enhancing the workhorse
Artificial intelligence, hardware innovations boost confocal microscope's performance. Since artificial intelligence pioneer Marvin Minsky patented the principle of confocal microscopy in 1957, it has become the workhorse standard in life…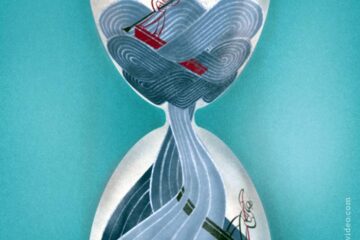 In the quantum realm, not even time flows as you might expect
New study shows the boundary between time moving forward and backward may blur in quantum mechanics. A team of physicists at the Universities of Bristol, Vienna, the Balearic Islands and…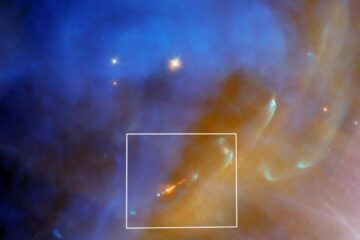 Hubble Spots a Swift Stellar Jet in Running Man Nebula
A jet from a newly formed star flares into the shining depths of reflection nebula NGC 1977 in this Hubble image. The jet (the orange object at the bottom center…