Tracking down water leaks
The statistics are alarming: Up to 40 percent of fresh water flowing through supply pipes today never reaches the end consumer, but seeps out unused through leaks and into the ground. This is because many of the pipes are now over a hundred years old and correspondingly fissured. So far, there has been no cost-efficient way of detecting these leaks. Conventional high-end flow sensors, which cost 1000 to 2000 euros, are too expensive to be used throughout entire networks.
On behalf of Pisa's water supply company Acque S.p.A., researchers at the Fraunhofer Institute for Silicon Technology ISIT in Itzehoe and their Italian colleagues at Sensordynamics have developed a cost-efficient alternative: silicon-based sensors. These only cost around five percent of the average price of their high-end counterparts. The new probes function according to the same principle as mass air flow sensors, which have been used for some time to measure the air intake in car engines. "Now we are able to use these sensors in liquids for the first time," says ISIT project manager Dr. Peter Lange.
At the heart of the sensor are two heating wires, which are mounted one behind the other on a thin membrane. An electric current flowing through the wires heats them to a constant temperature. When cold water flows past them, the front wire gives off more heat into the water than the rear one, which is in its slipstream. Accordingly, a higher current has to flow through the front wire in order to keep the temperature constant. On the basis of this difference in electrical current, it is possible to determine the speed and volume of the water traveling through the pipes.
The special feature of this sensor is that it operates in pulse mode. The wires are not heated constantly, but only for about three seconds per minute, which means that they are cold most of the time. This helps to reduce lime deposits and air bubbles, which could otherwise distort the measurements. Another advantage of pulsed operation is that it saves energy, and the batteries last much longer. The first tests were successful: The sensors survived for three months under water without suffering any damage. For further tests, the researchers integrated 70 prototypes into Pisa's water pipes just a few weeks ago. There, they must withstand the flow for several months at full operation, measuring how much water is traveling through the supply pipes and where it is lost. "The data can be retrieved by mobile phone or radio," says Lange. If the tests are successful, it is perfectly conceivable that the sensors will be produced at a rate of 50,000 to 500,000 per year.
All latest news from the category: Ecology, The Environment and Conservation
This complex theme deals primarily with interactions between organisms and the environmental factors that impact them, but to a greater extent between individual inanimate environmental factors.
innovations-report offers informative reports and articles on topics such as climate protection, landscape conservation, ecological systems, wildlife and nature parks and ecosystem efficiency and balance.
Back to home
Newest articles
Creating good friction: Pitt engineers aim to make floors less slippery
Swanson School collaborators Kurt Beschorner and Tevis Jacobs will use a NIOSH award to measure floor-surface topography and create a predictive model of friction. Friction is the resistance to motion…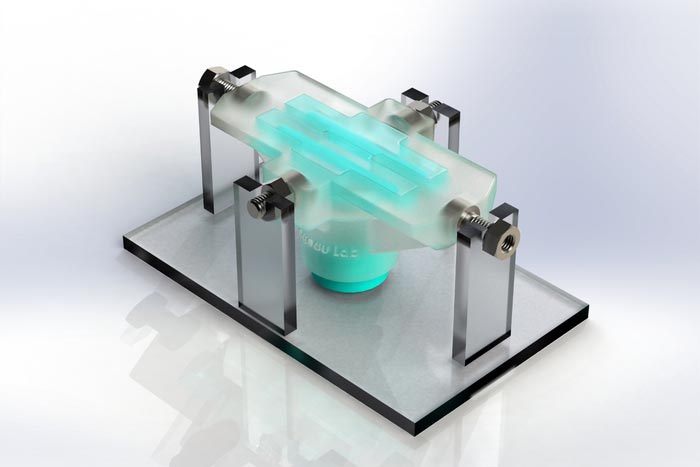 Synthetic tissue can repair hearts, muscles, and vocal cords
Scientists from McGill University develop new biomaterial for wound repair. Combining knowledge of chemistry, physics, biology, and engineering, scientists from McGill University develop a biomaterial tough enough to repair the…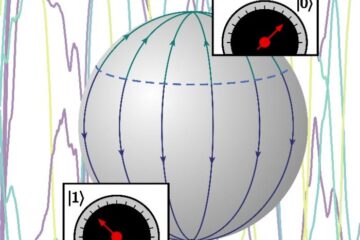 Constraining quantum measurement
The quantum world and our everyday world are very different places. In a publication that appeared as the "Editor's Suggestion" in Physical Review A this week, UvA physicists Jasper van…