Major EU project on the CO2 technology of the future
The EU's DECARBit project, which will be coordinated by SINTEF Energy Research, will last for four years, with a total budget of NOK 120 million, of which NOK 45 million will go to research at SINTEF and NTNU.
Next-generation technologhy
The project will deal with next-generation technology for CO2 capture from coal- and gas-fired power stations, and will contribute to making future technology very much cheaper than the technology that is available for use today.
DECARBit is the first CO2 handling project in the EU's 7th Framework Programme for research and development, which was launched in 2007.
Positive confirmation
"The initiative for this project came from us and this shows that we enjoy the confidence of Europe and confirms that SINTEF and NTNU are among the world's leading centres of research in CO2 handling," say Nils A. Røkke, SINTEF's director of gas technology research and NTNU's Professor Olav Bolland.
Europe boosting R&D in CCS
The news about the EU contract arrived just a week after the proposal for next year's national budget was presented to the Storting, the Norwegian parliament. The proposal made it clear that the Norwegian government intends to freeze funding for research on CO2 handling at NOK 48.5 million.
"The new EU project is one of several examples of Europe putting significant resources into basic research in this field" say Røkke and Bolland.
In the course of the next six years, the EU will invest no less than €390 million (about NOK 3 billion) in research and development on CO2 capture and storage – so called CCS technologies.
Removes carbon from fuels
The most mature technology for CO2 capture at coal- and gas-fired power stations utilise scrubbing of the flue-gases by means of chemicals to separate CO2.
The EU's DECARBit project deals with one of several other solutions that could become relevant for the next generation of CO2 capture plants. The project deals with the challenges that arise if we decide to remove the carbon in coal and natural gas fuels before they are sent to the power plant.
Cheaper separation
If a "fuel route" of this sort is chosen, the coal or natural gas will go to the processing plant, which will release a mixture of gases consisting of hydrogen – which will be sent to the power generation plant, CO2 – which will go to storage, and steam.
The EU project will allow the SINTEF and NTNU scientists to contribute to new technology that will cut the costs of separating out the components of the gas mixture.
Anxiety
DECARBit is just the latest in a long series of EU projects that SINTEF and NTNU have joined during the past few years in the field of CO2 handling. SINTEF and NTNU lead five of these projects.
The Norwegian success within the EU research in this topic can partly be attributed to a "national team" spirit. The co-operation with StatoilHydro is important and also the CCS track-record of Norway – most recently added to this is the Snøhvit CCS operation.
"Participating in these projects is important for the research institutes and for the nation as such, in view of the networks that they give us access to. Our worry regarding the stagnating public-sector funding here at home is that we will be unable to carry out essential upgrading of our laboratory facilities. This could make us less competitive in Europe in the future," say Røkke and Bolland.
Alle Nachrichten aus der Kategorie: Ecology, The Environment and Conservation
This complex theme deals primarily with interactions between organisms and the environmental factors that impact them, but to a greater extent between individual inanimate environmental factors.
innovations-report offers informative reports and articles on topics such as climate protection, landscape conservation, ecological systems, wildlife and nature parks and ecosystem efficiency and balance.
Zurück zur Startseite
Neueste Beiträge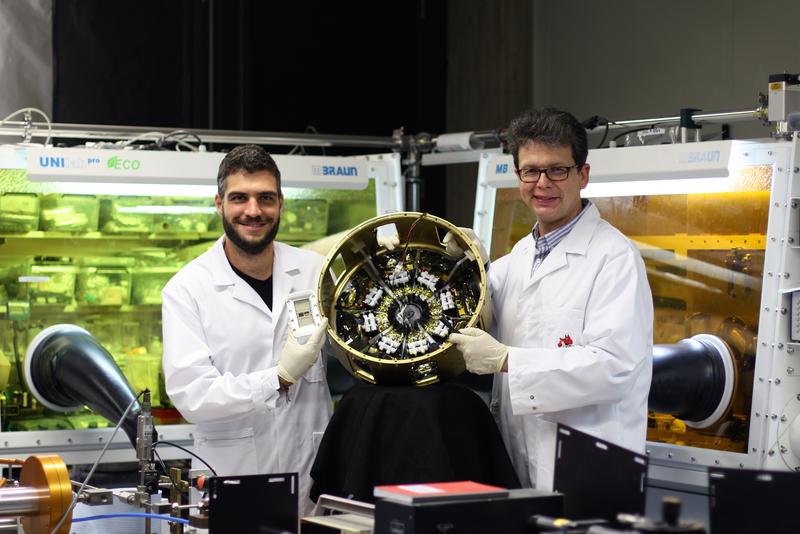 New solar cells for space
Almost all satellites are powered by solar cells – but solar cells are heavy. While conventional high-performance cells reach up to three watts of electricity per gram, perovskite and organic…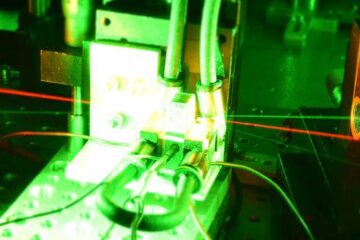 Development of a novel membrane laser module for spectral measurement methods
The Fraunhofer Institute for Applied Solid State Physics IAF has partnered up with the start-up "Twenty-One Semiconductors" (21s) from Stuttgart to bring their unique laser concept from lab to practice….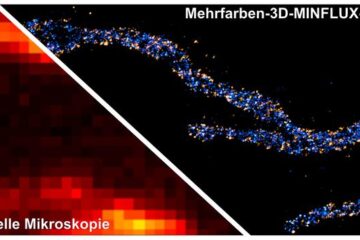 Dissecting protein assemblies
Super-resolution MINFLUX nanoscopy, developed by Nobel laureate Stefan Hell and his team, is able to discern fluorescent molecules that are only a few nanometers apart. In an initial application of…