Common Weed Killer Disrupts Frog's Sexual Development
Exposure to less than one part per billion of the most commonly used herbicide in the U.S. can feminize male frogs, according to a new study. The findings, published today in the Proceedings of the National Academy of Sciences, suggest that concentrations of chemicals considered safe for humans can have insidious effects on amphibians and could be contributing to the global decline in their populations.
Tyrone B. Hayes of the University of California, Berkeley, and colleagues studied the effects of atrazine, a widely used weed killer, on the growth of the African clawed frog, Xenopus laevis (see image). The researchers exposed larvae and tadpoles to varying levels of the chemical and found that concentrations of atrazine as low as 0.1 part per billion affected the sexual development of the animals. Some 16 percent of the animals subjected to such concentrations, the investigators determined, either had more than the normal number of sexual organs or had both male and female organs. None of the control animals experienced such abnormalities. The team further found that 80 percent of adult males that had been exposed to the chemical had smaller-than-average vocal organs and many exhibited testosterone levels below those found in normal females. "If such effects occur in the wild," the authors conclude, "exposed animals would suffer impaired reproductive function."
The frogs probably experienced these extreme consequences because they spent so much time immersed in water contaminated with the chemical. It is unlikely that atrazine has such severe effects on humans, Hayes says, because people are not exposed to it for long periods of time. But because the concentrations that affected the animals were so small–30 times lower than the current allowable limit in drinking water–the findings support the use of amphibians as environmental sentinels. Says Theo Colborn of the World Wildlife Fund: the work "demonstrates the need to do research on the safety of chemicals in the field where the animals live and at the levels to which they are exposed."
Media Contact
Sarah Graham
Scientific American
All latest news from the category: Ecology, The Environment and Conservation
This complex theme deals primarily with interactions between organisms and the environmental factors that impact them, but to a greater extent between individual inanimate environmental factors.
innovations-report offers informative reports and articles on topics such as climate protection, landscape conservation, ecological systems, wildlife and nature parks and ecosystem efficiency and balance.
Back to home
Newest articles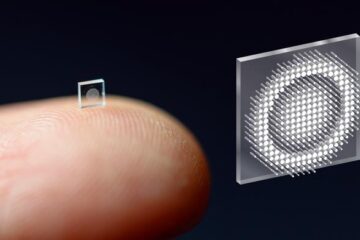 Researchers shrink camera to the size of a salt grain
Micro-sized cameras have great potential to spot problems in the human body and enable sensing for super-small robots, but past approaches captured fuzzy, distorted images with limited fields of view….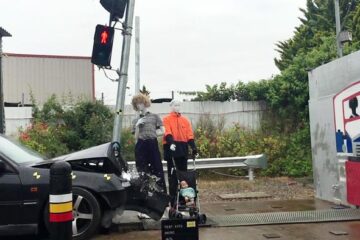 World-first product will be a lifesaving traffic stopper
Game-changing technology to design traffic lights that absorb kinetic energy, stopping them from crumpling when hit by a vehicle, will prevent thousands of fatalities and injuries each year and make…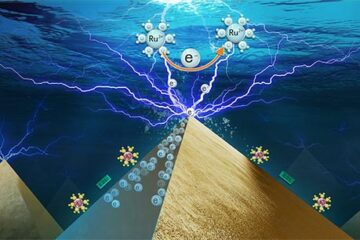 Scientists capture electron transfer image in electrocatalysis process
The involvement between electron transfer (ET) and catalytic reaction at electrocatalyst surface makes electrochemical process challenging to understand and control. How to experimentally determine ET process occurring at nanoscale is…