Commission kicks off action plan for Global Monitoring of Environment and Security
Philippe Busquin, Research Commissioner and responsible for space policy, opened the first meeting of the GMES Steering Committee in Brussels today. This meeting gathered, for the first time, the users and suppliers of GMES services and technologies. The steering committee will assist in the implementation of the EU's Action Plan on Global Monitoring of Environment and Security (GMES). The goal set by the European Union is to develop by 2008 an operational and autonomous European global monitoring capability for environmental and security purposes.
GMES is an initiative to federate Europe's disparate activities in satellite observation and remote sensing, in support of Community policies. Currently, space data for information on environment and security is derived largely from experimental satellite systems that are national or bilateral among Member States. GMES seeks better to exploit Europe's existing and planned capabilities and infrastructures, and to develop mechanisms for collecting and distributing data that help Europe realise its policy goals in various fields, such as environment, development co-operation, civil protection, the fight against fraud, etc. GMES is a key item of the Aeronautics and Space priority in the Community's Sixth Research Framework Programme (2002 – 2006). Concrete applications include such activities as monitoring the global environment, detecting natural catastrophes, managing mass movements of refugees, etc.
As Philippe Busquin noted: "At their summit in Barcelona last weekend, the Heads of State and Government reaffirmed the Union's ambition to become the most competitive knowledge-based economy in the world and to invest in the creation of knowledge and technologies. We have first-rate science and space technologies in Europe. We must put them to greater and better use to help us meet the challenges of our globalising society. GMES is not only of strategic importance for space research, it will also help Europe to better project its values and policies in the world, for example to ensure sustainable development."
Participants in the steering committee included senior representatives from ESA and the European Commission, as well as the European Council, Member States, the European Environment Agency, EUMETSAT and other key players in the area of space security and environment.
GMES and GALILEO are two pillars of the EU's space policy, developed jointly by the European Commission and the European Space Agency. This meeting represents an additional step in building Europe's Space Policy. It follows the successful launch on 1 March of ENVISAT (the largest earth observation satellite ever built and a key component of GMES). It also precedes by a few days the formal adoption of the GALILEO space navigation programme by EU transport Ministers.
BACKGROUND
A key priority of the GMES initiative is to develop innovative, user-driven applications and services in the separate but complementary areas of global monitoring of environment and security. Combining space, land-based and airborne technologies, GMES will help develop innovative tools and applications in order to assist decision and policy makers at the European, national and even local level.
Natural and man-made disasters take a staggering toll in economic and human terms:
? Damages from floods in France in 1999: € 500 million
? Average yearly costs from floods in the US: US$ 1.8 billion; from storms: US$ 1.8 billion.
? Cost of one single ecological disaster, the Amoco-Cadiz: € 9.3 billion.
? Costs in human life: 665 000 people killed over the last decade by natural disasters.
GMES, a joint initiative of the European Commission and of The European Space Agency will play an important role in responding to such disasters. Combining data from ENVISAT and from other terrestrial, aerial and seaborne observation systems, GMES will allow European researchers, private companies and public authorities to better monitor climate change, track environmental pollution, and react to emergencies. It will also have a key role in the safety and security areas. In particular, it should help optimise maritime traffic and other forms of transportation, improve cross-border response to catastrophic events, follow movements of refugees, and facilitate the distribution of food and medical aid.
At the global level, GMES will provide new verification tools to contribute to the precise monitoring of the implementation of international protocols, such as the Kyoto protocol on climate change, as well as security and international aid agreements. At the other end of the spectrum, GMES will help local authorities to pinpoint problems (e.g. shoreline erosion) and better react to catastrophic events (e.g. floods, mudslides, avalanches, forest fires). At EU level, beyond environment and security, GMES will provide new objective data to support of a broad range of Community policies – notably regional development, transport, agriculture, enlargement, development, and foreign policy etc. In all these areas, the 6th Framework Programme will bring players together, combine their needs and federate their efforts..
This ambitious programme aims at consolidating a European capability in a sector where Europe depends on data provided from third sources. The development of a GMES infrastructure composed of a constellation of satellites also represents a significant opportunity for the aerospace industry
GMES PRIORITIES AND ORGANISATIONAL ASPECTS
Among the priorities of the "Initial Period" of GMES will be to deliver pilot information products and services on priority environment and security topics, to assess current capabilities, and to define future systems infrastructure.
The GMES Steering Committee, established in Brussels on 19 March 2002, and made up of senior representatives of the different stakeholders, will drive the GMES initiative and assist in the implementation of the EU's GMES Action Plan. Additionally, a high level GMES Forum willl foster an on-going dialogue between all parties involved in the use, monitoring and information production for environment and security policies
Media Contact
P.Vittet-Philippe
alphagalileo
All latest news from the category: Ecology, The Environment and Conservation
This complex theme deals primarily with interactions between organisms and the environmental factors that impact them, but to a greater extent between individual inanimate environmental factors.
innovations-report offers informative reports and articles on topics such as climate protection, landscape conservation, ecological systems, wildlife and nature parks and ecosystem efficiency and balance.
Back to home
Newest articles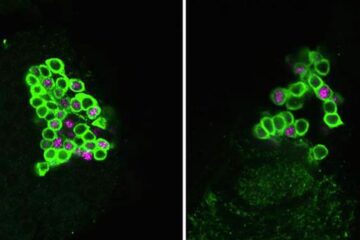 Parkinson's: Are our neurons more vulnerable at night?
A UNIGE team shows that disruptions to the circadian clock increase the risk of developing a neurodegenerative disease. Disturbances in sleep patterns and the internal biological clock are frequently associated…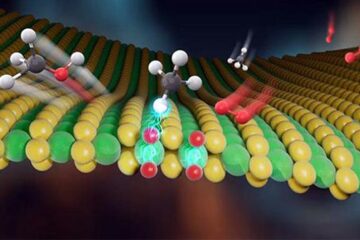 Direct conversion of methane with oxygen at room temperature
Direct conversion of methane (CH4) to high value-added chemicals at room temperature, by directly using abundant and low-cost molecular oxygen (O2) as an oxidant, is an ideal route for CH4 utilization. But…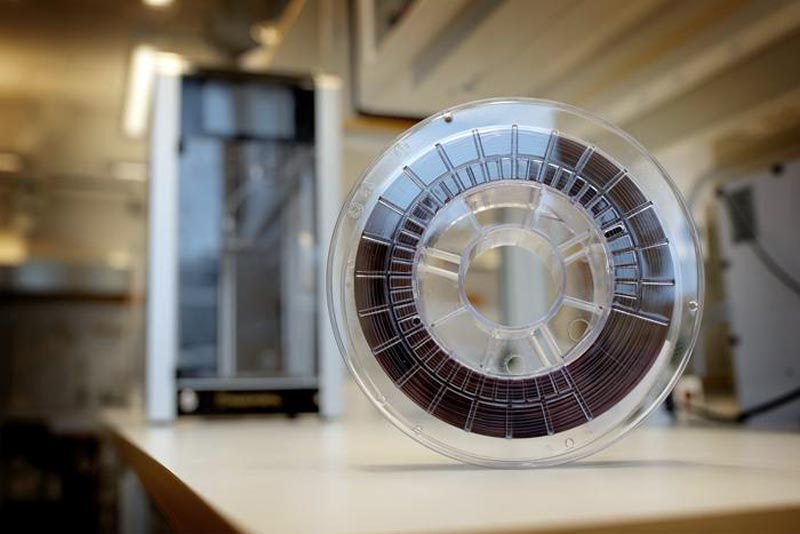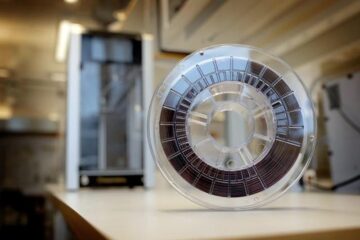 3D-printed plasmonic plastic enables large-scale optical sensor production
In a multi-year project, researchers at Chalmers University of Technology in Sweden have developed plasmonic plastic – a type of composite material with unique optical properties that can be 3D-printed….