Protecting Natural Spaces Does Not Prevent Invasion by Foreign Species
A study carried out by researchers at the Universitat Autònoma de Barcelonashows that protecting natural spaces does not prevent invasion by foreign vegetation species. Montserrat Vilà and Jordi Pujadas, researchers at the CREAF, have published the study, the first to quantify the relationship between species invasions and human activity on a regional scale, in Biological Conservation.
The introduction of foreign species is a global phenomenon which has negative effects on the conservation of native species and the integrity of ecosystems, having significant economic consequences. Invasion by these species is mainly due to human activity – agricultural work, gardening, and the movement of people or commerce in general, but this relationship had yet to be quantified by a study.
A team of researchers co-ordinated by Montserrat Vilà from the Ecological Research and Forestry Applications Centre (a university institute attached to the Autonomous University of Barcelona) has quantified the relationships between invasions by foreign species and human activity for the first time. The researchers analysed land use and various socio-economic parameters in regions in Europe and North Africa, in order to explore the opportunity to predict the abundance of alien plants based on these parameters.
Of all the variables considered for evaluating human activity in the study, the most significant in terms of the effect on foreign species density are the Human Development Index (a United Nations estimation of the quality of life in a region, depending on life expectancy and literacy) and the region's volume of imported goods. The researchers also observed that of the factors related to land use, the kilometres of road built in an area is directly correlated with the density of foreign species.
This research, published in Biological Conservation, has provided an unexpected item of data – protecting natural spaces does not prevent invasion by foreign species. The authors point out that this is possibly due to an increase in the number of visitors to these protected areas, as well as to the impact of economic activities resulting from the protection of natural spaces, such as gardening activities in hotels and tourist complexes situated near these areas.
In order to solve the problem of invasion by foreign species, the Universitat Autònoma de Barcelona researchers, in their research article, recommend "avoiding the use of alien plant species in restoration programmes, encouraging the use of native species in gardening, identifying invasion corridors in protected areas and improving monitoring protocols in order to detect grasses of non-native species in grain imports". The scientists call for "more research into the ecology of invading species as well as research into invasion by animals and pathogenic organisms", and point out that this field of research "provides an excellent framework for interdisciplinary research, with co-operation by ecologists, geographers, economists and land use managers".
Media Contact
Octavi López Coronado
alphagalileo
All latest news from the category: Ecology, The Environment and Conservation
This complex theme deals primarily with interactions between organisms and the environmental factors that impact them, but to a greater extent between individual inanimate environmental factors.
innovations-report offers informative reports and articles on topics such as climate protection, landscape conservation, ecological systems, wildlife and nature parks and ecosystem efficiency and balance.
Back to home
Newest articles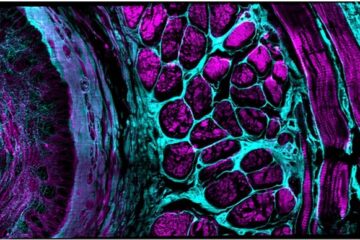 Enhancing the workhorse
Artificial intelligence, hardware innovations boost confocal microscope's performance. Since artificial intelligence pioneer Marvin Minsky patented the principle of confocal microscopy in 1957, it has become the workhorse standard in life…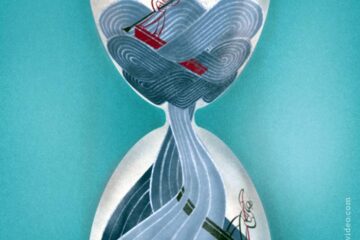 In the quantum realm, not even time flows as you might expect
New study shows the boundary between time moving forward and backward may blur in quantum mechanics. A team of physicists at the Universities of Bristol, Vienna, the Balearic Islands and…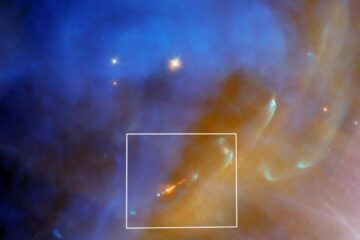 Hubble Spots a Swift Stellar Jet in Running Man Nebula
A jet from a newly formed star flares into the shining depths of reflection nebula NGC 1977 in this Hubble image. The jet (the orange object at the bottom center…