Passengers prepared to pay climate surcharge
This has emerged from recent research carried out by VU University Amsterdam's Institute for Environmental Studies. The study in question focused on more than 400 individual passengers who passed through Amsterdam Airport Schiphol in November 2006. Seventy five percent of those questioned said that they would be prepared to pay an average surcharge of 23 euros per flight, over and above the price of their ticket. Only 14 % of those questioned objected to the idea of a surcharge.
If 75% of all airline passengers throughout the world were prepared to pay more to compensate for their CO2 emissions, this would generate a total of 23 billion euros for climate policy. These findings bode well for the new government's plan to collect 350 million euros from passengers. This amount is equivalent to 25 euros per ticket. The study revealed, however, that support for a climate surcharge is conditional on climate-related measures being taken. This is because the main reasons for people's willingness to pay are concern for the environment, a desire to prevent natural disasters, and a sense of responsibility for the fate of future generations.
The study also showed that North Americans and Europeans are more convinced than Asians about the benefits of a surcharge. One explanation for this is that concern for the environment in general, and awareness of the climate problem in particular, is greater among Americans and Europeans than among Asians. Furthermore, the degree of goodwill that an individual exhibits towards the surcharge is, to a significant extent, dependent on their income and on the number of flights that they make.
Alle Nachrichten aus der Kategorie: Ecology, The Environment and Conservation
This complex theme deals primarily with interactions between organisms and the environmental factors that impact them, but to a greater extent between individual inanimate environmental factors.
innovations-report offers informative reports and articles on topics such as climate protection, landscape conservation, ecological systems, wildlife and nature parks and ecosystem efficiency and balance.
Zurück zur Startseite
Neueste Beiträge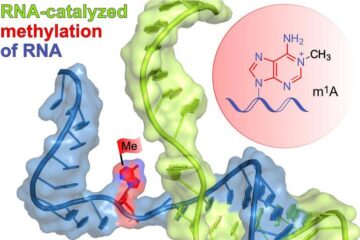 A New RNA Catalyst From the Lab
On the track of evolution: a catalytically active RNA molecule that specifically attaches methyl groups to other RNAs – a research group from the University of Würzburg reports on this…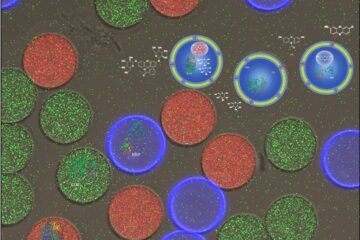 An artificial cell on a chip
Researchers at the University of Basel have developed a precisely controllable system for mimicking biochemical reaction cascades in cells. Using microfluidic technology, they produce miniature polymeric reaction containers equipped with…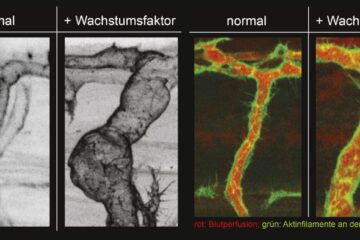 Specific and rapid expansion of blood vessels
Nature Communications: KIT researchers identify a new mechanism to control endothelial cell size and arterial caliber – basis for better treatment of heart infarct and stroke. Upon a heart infarct…