Pollution control technology wins Royal Society award
The technology traps carbon dioxide (CO2) and other pollutants so they can be removed and, where possible, recycled back into the production process.
Although its first applications are most likely to be in the beverage industry, the technology could find uses in other areas, such as removing benzene from petrol vapour at filling stations.
The technology is made up of nano-porous fibres that have tiny pores less than 1,000th of the width of a human hair and contain materials which trap volatile hydrocarbons and other gases so they can be removed from the air flow.
Early trials of the technology have shown that it uses less than five per cent of the energy needed by the cleaning processes currently used in industry.
The £185,000 Brian Mercer Award for Innovation from the Royal Society will be used to help develop the technology to a stage where it has proven its commercial viability.
"It is great to have won such a prestigious award that will help us take this technology forward," said Dr Semali Perera, who developed the technology with research officer Chin Chih Tai in the University's Department of Chemical Engineering.
"The technologies currently used to clean process waste are usually energy hungry themselves, so our technology offers a great saving and could help to reduce the environmental impact even further."
Devices using the technology could be tailored to remove or recycle a diverse range of gases by varying the composition of fibres employed. Because the fibres can be 'spun' with a high surface area to volume ratio, these devices have superior efficiency and can be constructed in compact configurations making them suitable for applications in which space is a particular constraint.
"I have been very impressed by the support that RIS has provided both in helping to secure this award, and more generally in advising on the commercial direction for our research," said Dr Perera.
"Commercialisation of this technology would not have been possible without RIS's assistance in the filing the patent applications that cover our developments."
According to figures recently released by the Department for Environment, Food & Rural Affairs, net emissions of carbon dioxide in the UK were over 500 million tonnes in 2005. This represents about two per cent of the global man-made emissions.
"The technology could make an important contribution to cutting emissions of a range of different pollutants," said David Coleman, Technology Transfer Manager at the University of Bath who has been working on the commercial strategy for this technology.
"Although our initial thoughts have been geared towards the beverage industry, where recovery and reuse of CO2 could lead to significant operational savings, there are clear opportunities in a wide range of other different areas as well.
"The House of Commons Science & Technology Committee in 2005 stressed the importance of having zero-emission processing plants and encouraged greater deployment of CO2 capture, reuse and storage.
"This technology goes some way to achieving this, and we therefore believe that it could have a very exciting future."
The technology has also received significant industrial backing, in particular from Colin Billiet, the former CEO of domnick hunter group Plc. Colin Billiet is now working with the University on a new spin-out venture, 'nano-porous solutions Limited', in which it is intended that the novel technology will be developed further and commercialised.
"The technology developed by Dr Perera at the University of Bath offers fantastic potential, especially in environmental applications where CO2 and Volatile Organic Compound recovery are important areas for business development," said Mr Billiet, CEO for the new company.
"The novel nano-porous fibre technology provides for much lower energy consumption as well as providing solutions for which current technology is unsuitable.
"I am excited to be working with the University of Bath and with this new and innovative technology which has the potential to have a significant positive impact on the environment world-wide."
"We're delighted to be working with Colin Billiet," commented Dr Perera. "He has a vast amount of experience in this industry and has already contributed significantly to our commercial thinking."
The Brian Mercer Awards for Innovation were established by the Royal Society in 2001 as the result of a bequest received from the late Dr Brian Mercer. Dr Mercer was an enthusiastic inventor and entrepreneur and these awards aim to encourage these qualities in the next generation of scientists.
In 2005, Professor Julian Vincent from the Department of Mechanical Engineering at the University of Bath won a Brian Mercer Feasibility Award to help develop novel dehumidifier technology inspired by the desert cockroach.
Notes for editor
The University of Bath is one of the UK's leading universities, with an international reputation for quality research and teaching. In 20 subject areas the University of Bath is rated in the top ten in the country. View a full list of the University's press releases: http://www.bath.ac.uk/pr/releases
The SETsquared Partnership, the research and enterprise collaboration of the Universities of Bath, Bristol, Southampton and Surrey, has grown into a comprehensive and strategic approach for advancing enterprise and maximising the universities' impact on the UK economy.
The Partnership's universities:
* Generate quality "spin-out" companies from university-research discoveries
* Support high-growth science and technology companies from the universities' local communities, by providing entrepreneurs with business mentoring, routes to funding, access to industry specialists as well as affordable office space.
* Collaborate with established companies, including large corporations such as Rolls-Royce, providing them university experts and access to top-rated facilities to further their business.
* Prepare students and staff with the business skills to become the UK's next entrepreneurs
Spin-out Companies:
The stock market flotation of four spin-out companies since the start of
2002 created a combined market capitalisation of over £160 million and the Partnership has raised over £45 million of follow-on funding for various ventures in difficult markets and has succeeded with a number of trade sales.
The SETsquared Business Acceleration Centres:
The business-support incubators at the Universities of Bath, Bath in Swindon, Bristol, Southampton and Surrey, have helped new ventures to raise
more than £25 million of early stage funding. Over 50 companies a year
are supported with a network of more than 450 seasoned technology entrepreneurs, investors and support professionals.
Alle Nachrichten aus der Kategorie: Ecology, The Environment and Conservation
This complex theme deals primarily with interactions between organisms and the environmental factors that impact them, but to a greater extent between individual inanimate environmental factors.
innovations-report offers informative reports and articles on topics such as climate protection, landscape conservation, ecological systems, wildlife and nature parks and ecosystem efficiency and balance.
Zurück zur Startseite
Neueste Beiträge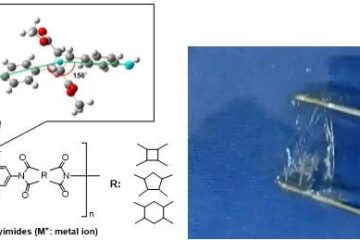 High-thermoresistant biopolyimides become water-soluble like starch
This is the first report for the syntheses of water-soluble polyimides which are Interestingly derived from bio-based resources, showing high transparency, tunable mechanical strength and the highest thermoresistance in water-soluble…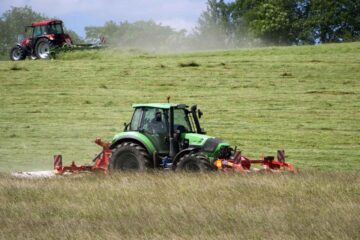 Land management in forest and grasslands
How much can we intensify? A first assessment of the effects of land management on the links between biodiversity, ecosystem functions and ecosystem services. Ecosystem services are crucial for human…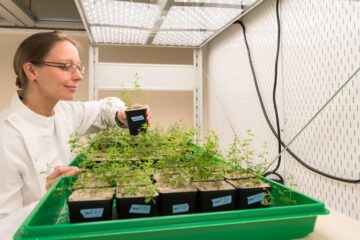 A molecular break for root growth
The dynamic change in root growth of plants plays an important role in their adjustment to soil conditions. Depending on the location, nutrients or moisture can be found in higher…