Love is…Saving the planet
University of Leicester ecologist Dr David Harper, who has been studying the lake for 25 years, says almost half a million people now live around the shores of the lake – drawn there by the flower trade.
But this pressure – from people – is destroying the lake that supports their jobs lives and their livelihoods.
Dr Harper said the shanty towns that have emerged around the lake have no sanitation- water comes from the lake and sewage returns to it.
Dr Harper said: "When flower-growing developed around the shores of Naivasha, it was a booming business, fuelled by insatiable UK demand. Nothing would stop its expansion or the surge of migrants from other parts of Kenya to work in it.
"The lake is being destroyed at an alarming rate by the sheer pressure of people on it. They are poor, uneducated people who are more concerned about their next meal than the health of the environment. So would any one of us be in these circumstances.
"Every few months another newspaper or TV carries a report about the starvation wages or working conditions and workers' rights in Kenya, compared with the supermarket profits in the UK. They create a negative image for the industry but they all miss the main point. If flower-growing stops nearly a million people lose their livelihoods. There is no social security in Kenya".
So Dr Harper is now calling for consumers- people in the UK who buy the roses as well as supermarkets- to spare more than a thought for the people who grow and collect the roses.
"We need a new certification so that British consumers, who have huge purchasing power and with knowledge can use it to make positive changes.
"Three flower-growing companies at Naivasha now sell with 'Fair Trade' certification. But what good is that when soon the industry will be brought to its knees by the collapse of the ecosystem that sustains it?
We need both "Fair Trade" and "Fair Planet". I and colleagues in Kenya are seeking a new label with a small premium, so that the money raised can transparently go into restoring the lake.
"This would be a 4-way partnership, consumers paying a premium, supermarkets and horticultural growers each putting in matching funds, and an international NGO managing the restoration funds".
For 21 of Harper's 25 years, his research has been funded by the Earthwatch Institute, of Boston and Oxford. He has put detailed proposals for lake restoration to that international environmental NGO as well as to UNESCO, who have also funded him.
Alle Nachrichten aus der Kategorie: Ecology, The Environment and Conservation
This complex theme deals primarily with interactions between organisms and the environmental factors that impact them, but to a greater extent between individual inanimate environmental factors.
innovations-report offers informative reports and articles on topics such as climate protection, landscape conservation, ecological systems, wildlife and nature parks and ecosystem efficiency and balance.
Zurück zur Startseite
Neueste Beiträge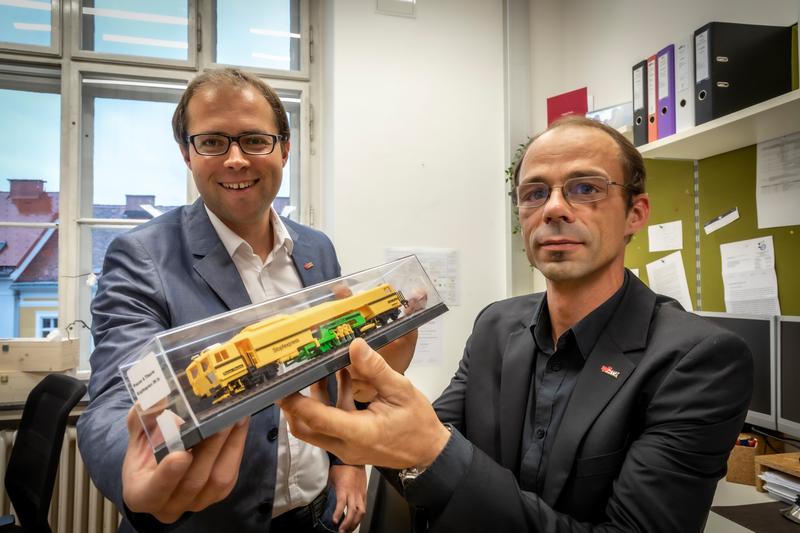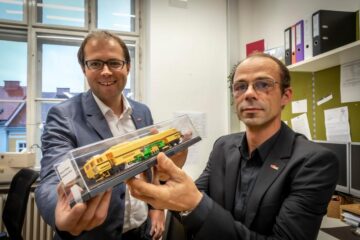 Intelligent maintenance: improved maintenance management for track
TU Graz algorithm-based method provides a basis for decisions on the correct amount of tamping measures on tracks, thus reducing their life-cycle costs by up to 20 per cent. Train…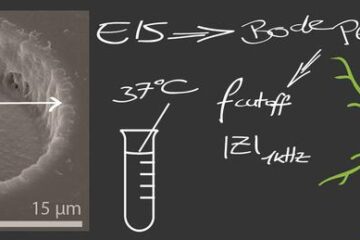 Performance test for neural interfaces
Freiburg researchers develop guidelines to standardize analysis of electrodes How can scientists measure and define the performance of neural electrodes if there are no uniform standards? Freiburg microsystems engineer Dr….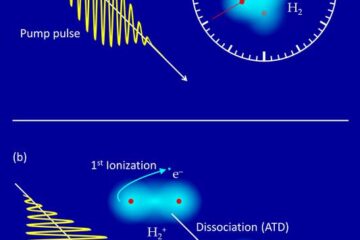 Rotation of a molecule as an "internal clock"
Using a new method, physicists at the Heidelberg Max Planck Institute for Nuclear Physics have investigated the ultrafast fragmentation of hydrogen molecules in intense laser fields in detail. They used…