Yale biologists 'trick' viruses into extinction
To avoid going extinct a population must not only survive, but also reproduce. Paul Turner, associate professor of ecology and evolutionary biology at Yale, tested the practicality of luring a virus population into the wrong cells within the human body, thus preventing virus reproduction and alleviating disease.
"Ecological traps for viruses might arise naturally, or could be engineered by adding viral binding sites to cells that disallow virus reproduction," said senior author Turner. "We proved the concept using a non-human virus, and variants of the bacteria cells it infects."
In ecology, a habitat that supports population growth is termed a "source," whereas a non-supportive habitat is a "sink." This study reported on the success of phi-6 virus populations in environments containing different mixtures of ordinary "source" bacteria and mutant trap cells that act as "sinks."
Their research showed that when the number of trap cells exceeded a key threshold in the mixtures, the virus population could no longer sustain itself and declined toward extinction.
"This approach has intriguing potential for new treatments against human viruses," said Turner. "A similar idea already exists in agriculture, where farmers use non-harvested 'trap crops' to lure insect pests. Because the pests prefer the taste of the trap crops, only these plants need to be sprayed, reducing the amount of pesticide use."
Turner believes that similar trickery might be used against human viruses like HIV. He notes that HIV recognizes the T-cells it infects by CD4 molecules on the cell surface, but it then requires functions of the cell nucleus to reproduce. Current anti-HIV therapies are designed to maintain high T-cell counts in the human body, so that the immune system can properly function. But, these drugs therapies are very expensive.
Turner suggests, "A cheaper option is the possibility of engineering trap cells that have CD4 molecules on their surface, but no nucleus for virus reproduction. Mature red blood cells could fill the bill, because they lack a nucleus and could be engineered as sink habitats that greatly outnumber the T-cell source habitats in the body."
Media Contact
Janet Rettig Emanuel
EurekAlert!
Alle Nachrichten aus der Kategorie: Ecology, The Environment and Conservation
This complex theme deals primarily with interactions between organisms and the environmental factors that impact them, but to a greater extent between individual inanimate environmental factors.
innovations-report offers informative reports and articles on topics such as climate protection, landscape conservation, ecological systems, wildlife and nature parks and ecosystem efficiency and balance.
Zurück zur Startseite
Neueste Beiträge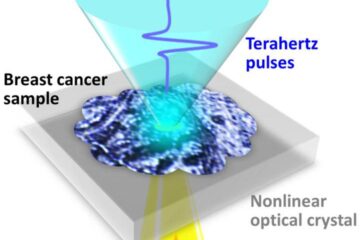 Key breakthrough towards on-site cancer diagnosis
No stain? No sweat: Terahertz waves can image early-stage breast cancer without staining. A team of researchers at Osaka University, in collaboration with the University of Bordeaux and the Bergonié…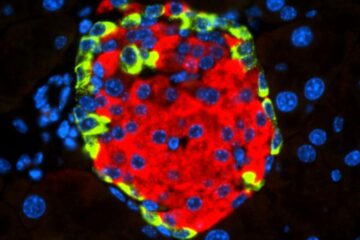 A CNIO team describes how a virus can cause diabetes
It has recently been described that infection by some enteroviruses – a genus of viruses that commonly cause diseases of varying severity – could potentially trigger diabetes, although its direct…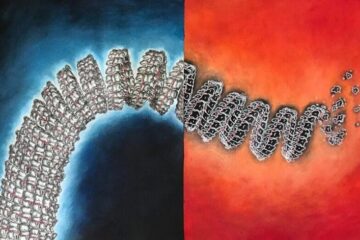 Targeting the shell of the Ebola virus
UD research team looking at ways to destabilize virus, knock it out with antivirals. As the world grapples with the coronavirus (COVID-19) pandemic, another virus has been raging again in…