UCF student's research with Disney giraffes may help conserve several species
University of Central Florida doctoral student Jennifer Fewster is studying giraffe excrement at Disney's Animal Kingdom Lodge in Lake Buena Vista in an effort to figure out what the animals eat in the wild and to improve the nutrition of those in captivity.
Fewster's research, conducted in January and February, could potentially help conserve a wide array of herbivores, including endangered ones.
"I find it fascinating, but I forget people find it odd," Fewster said. "It's not the most glamorous work. In fact, it can be a bit boring at times, but the goal is worthwhile and it has applications for the wild and for the better care and nutrition of animals in captivity."
She spends her days sitting in a white Disney pick-up observing giraffes like Big Girl and Muhali, a curious mother and her 1 ½ year-old daughter. They are among 11 giraffes that call Disney's 33 acres here home. They are curious creatures, walking over to investigate anything new on their savannah. As gazelle run by and kudu munch on grass, the giraffes flick their tails and chew on oak trees and occasional treats.
Fewster, a native of Willow Grove, Penn., and a resident of Clermont, watches it all taking notes and waiting for the giraffes to deliver their payloads.
Fewster worked with giraffes and other animals on Disney's property for several years as a zookeeper before she enrolled at UCF and began working with biology professor Graham Worthy. Fewster approached Disney's animal nutritionist Eduardo Valdes. He suggested that she investigate a technique the cattle industry was using to monitor what herds were eating to determine if it could be applied to giraffes.
The cattle industry uses alkane analysis of excrement. Alkanes are the long-chain hydrocarbons in plant wax. By analyzing the sequences, scientists can determine what plants the animal consumes. Fewster worked with U.S. Department of Agriculture scientists in Brooksville to learn the technique.
Now she collects the giraffe samples, freeze-dries them and grinds them in a coffee grinder. After chemical extraction, she places them in a gas chromatograph at the Physiological Ecology and Bioenergetics Lab at UCF. It turns the powder into gas. The machine analyzes the gas and produces a print out showing chemical signatures in the sample – the sequence of alkanes.
Although zookeepers know generally what giraffes eat, little is known about what else giraffes in the wild eat and what the nutritional value is. If the cattle technique could be applied to giraffes, researchers would have another tool to figure out what the creatures do in the wild, which would help better mimic the landscape and food supply for animals in captivity, Fewster said. The process could also be expanded to endangered herbivores, helping to plan for the proper nutrition and landscape needed to save those creatures.
Disney is committed to research and conservation, said Valdes, who oversees the nutrition of more than 200 species at Animal Kingdom, Animal Kingdom Lodge and the Living Seas Exhibit at Epcot. Valdes sits on UCF graduate committees that review and evaluate students' research before they earn their degree. He also was a member of a National Academy of Sciences committee that reviewed the nutrient requirements of horses, zebras and others.
"Generally speaking, giraffes are more challenging because they are browsers," Valdes said. "And we don't produce the same things that they would eat in the wild, say in Africa. So we need to know, to better balance their diets and keep them healthy."
That's why Disney has provided UCF with funding for Fewster's research. Disney also has a post-doctoral fellow from the University of Florida and at least two other UCF students working on research in areas such as animal behavior and reproductive studies.
Valdes said he's also involved with manatee and toad research in Florida and Puerto Rico, among other locations. Animal Kingdom has partnerships in research with the National Zoo and also regularly collaborates with researchers studying everything from African elephants to flamingos.
Fewster's project requires her to observe the giraffes and their eating habits for five weeks in the summer and five weeks in the winter for two years. During the last two weeks of each session, she collects samples for later analysis.
Once the samples from the giraffes in captivity are processed, she wants to go to Africa to collect samples from animals in the wild.
"We need to know if it works," Fewster said. "The payoff could be great, and that would be very rewarding."
Media Contact
Zenaida Gonzalez Kotala
EurekAlert!
Alle Nachrichten aus der Kategorie: Ecology, The Environment and Conservation
This complex theme deals primarily with interactions between organisms and the environmental factors that impact them, but to a greater extent between individual inanimate environmental factors.
innovations-report offers informative reports and articles on topics such as climate protection, landscape conservation, ecological systems, wildlife and nature parks and ecosystem efficiency and balance.
Zurück zur Startseite
Neueste Beiträge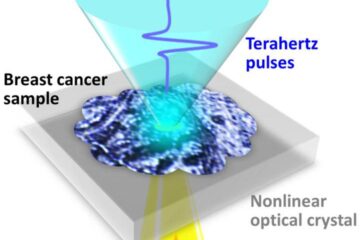 Key breakthrough towards on-site cancer diagnosis
No stain? No sweat: Terahertz waves can image early-stage breast cancer without staining. A team of researchers at Osaka University, in collaboration with the University of Bordeaux and the Bergonié…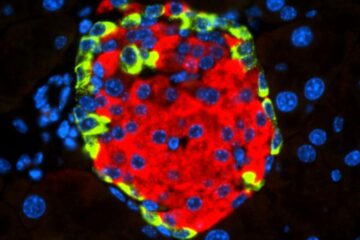 A CNIO team describes how a virus can cause diabetes
It has recently been described that infection by some enteroviruses – a genus of viruses that commonly cause diseases of varying severity – could potentially trigger diabetes, although its direct…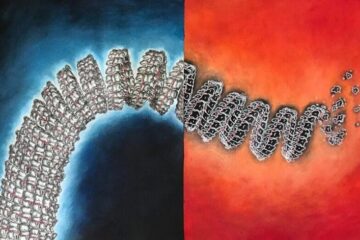 Targeting the shell of the Ebola virus
UD research team looking at ways to destabilize virus, knock it out with antivirals. As the world grapples with the coronavirus (COVID-19) pandemic, another virus has been raging again in…