New Method Confirms Importance of Fungi in Arctic Nitrogen Cycle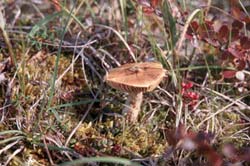 Technique Could be Applied to All Nitrogen-Poor Ecosystems
A new method to calculate the transfer of nitrogen from Arctic mushrooms to plants is shedding light on how fungi living symbiotically on plant roots transfer vital nutrients to their hosts. The analytical technique, developed by John E. Hobbie, MBL Distinguished Scientist and co-director of the laboratory's Ecosystems Center and his son, Erik A. Hobbie of the University of New Hampshire, may be applied to nearly all conifers, oaks, beeches, birch and shrubs such as blueberry and cranberry—all nitrogen-poor ecosystems—and will be an important tool for future studies of plant nitrogen supply.
It has long been known when soil nitrogen is in short supply, mycorrhizal fungi (those living symbiotically on the roots of plants) transfer nutrients to their host plants in exchange for plant sugars derived from photosynthesis, but the rates of transfer have never been quantified in the field. John and Erik Hobbie's study, published in the April 2006 issue of the journal Ecology, quantifies the role of mycorrhizal fungi in nitrogen cycling for the first time through measurements of the natural abundance of nitrogen isotopes in soils, mushrooms and plants. The researchers tested their technique using data from the Arctic LTER (Long Term Ecological Research) site near Toolik Lake, Alaska, in the northern foothills of the Brooks Range.
Previous research has found that when mycorrhizal fungi in the soil take up nitrogen from the soil and transfer it to small trees and shrubs, the heavy nitrogen isotope, nitrogen-15, is reduced in abundance in the plants and enriched in the fungi. Using a mass balance approach, an accounting of material entering and leaving a system, the researchers quantified the transfer of nitrogen and found that 61-86% of the nitrogen in plants at the site entered through fungal symbionts,
"Previous studies at this Arctic site have found a large range of nitrogen isotope content in plants and attributed the range to plants tapping into several different sources of nitrogen in the soil," says John Hobbie. "Our study indicates that the differences can be attributed mainly to the presence or absence of symbiotic mycorrhizal fungi."
The researcher's new technique is shedding light not only on the nitrogen cycle in arctic tundra ecosystems, but can be applied to other nitrogen-poor ecosystems. "In the future, studies of plant nitrogen supply in all nitrogen-poor ecosystems must include these important transfers between plants and fungi," says Hobbie.
All latest news from the category: Ecology, The Environment and Conservation
This complex theme deals primarily with interactions between organisms and the environmental factors that impact them, but to a greater extent between individual inanimate environmental factors.
innovations-report offers informative reports and articles on topics such as climate protection, landscape conservation, ecological systems, wildlife and nature parks and ecosystem efficiency and balance.
Back to home
Newest articles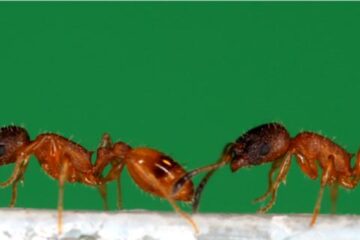 Robot helps reveal how ants pass on knowledge
Scientists have developed a small robot to understand how ants teach one another. The team built the robot to mimic the behaviour of rock ants that use one-to-one tuition, in…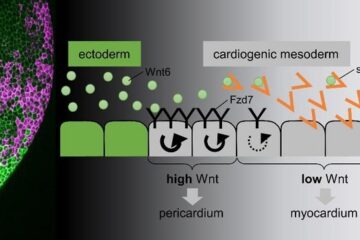 Future medical applications in drug design
Research team studies role morphogens play in tissue patterning in heart development. Morphogens are molecules that travel from biological cell to cell to pattern tissues in the embryo. These molecules…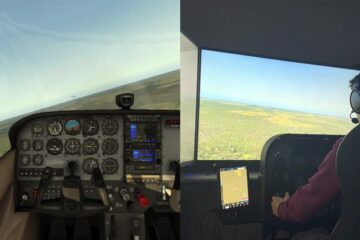 AI pilot can navigate crowded airspace
A team of researchers at Carnegie Mellon University believe they have developed the first AI pilot that enables autonomous aircraft to navigate a crowded airspace. The artificial intelligence can safely…