A bright outlook for global weather forecasting
A group of national weather centres across Europe are harnessing the power of GÉANT2, Europe's next generation high-speed research and education network, to create a global weather forecasting system that allow meteorologists to make more accurate and timely predictions quicker.

"Climate change is a major global issue and few people will argue about its effects or that it is linked to extreme weather events," says Dai Davies, General Manager of DANTE, which manages the GÉANT2 network. "This makes the need for accurate weather prediction even more critical than ever before."
Mr Davies points to recent natural disasters such as floods in Mozambique and central Europe, droughts in Spain, Portugal and Mali, and the destruction of Hurricane Katrina. Such natural disasters destroy people's lives and livelihoods, particularly in the developing world.
"The ability to forecast weather on a global basis could help prevent these natural disasters from causing such devastation, but until now, sharing the vast amount of data necessary has been difficult because of technology and networking constraints," he explains. "Another challenge has been that the data is perishable."
National weather centres, led by the Deutscher Wetterdienst (DWD) are working together to create a Global Interactive Forecasting System (GIFS), which will use the latest technology for more accurate and timely forecasting. GIFS will use GÉANT2 to transfer critical, time-sensitive data among researchers.
"GIFS will be able to transmit as much as 500 Gigabytes of data daily. That's equivalent to more than 700 CDs worth of data. The international connectivity overcomes the cost of high capacity links and enables meteorological services to work together to combine data and skills," Mr Davies says. "This will speed up weather forecasting and allow meteorologists to make more accurate and timely predictions."
To share the power of national weather computers, GIFS will use advanced Grid computing technology that will allow processing workloads to be shared across national weather computers automatically via GÉANT2 and national networks. It plans to conduct feasibility studies during 2006/2007, operational tests in 2008 with the aim of full operation within 10 years.
GÉANT2 itself connects 34 countries through 30 National Research and Education Networks. With an estimated 30 million users across the continent, the network offers unrivalled geographic coverage, high bandwidth, innovative hybrid networking technology and a range of user-focused services. It builds on the global connectivity established by its predecessor, GÉANT, a flagship project created in 2000 under the European Commission's IST programme, linking Europe to North America, Japan and other regions, building a foundation for global collaboration.
"The cost of connectivity has decreased by a factor of 10,000 over the past 10 years," says Mr Davies. "GÉANT2 is the first hybrid network operating on an international scale. With this powerful communication infrastructure, we can do things today we never even dreamed of."
All latest news from the category: Ecology, The Environment and Conservation
This complex theme deals primarily with interactions between organisms and the environmental factors that impact them, but to a greater extent between individual inanimate environmental factors.
innovations-report offers informative reports and articles on topics such as climate protection, landscape conservation, ecological systems, wildlife and nature parks and ecosystem efficiency and balance.
Back to home
Newest articles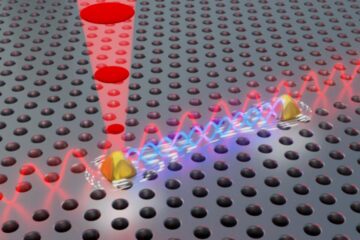 Nanoscopic advance of colossal significance
In a new breakthrough, researchers at the University of Copenhagen, in collaboration with Ruhr University Bochum, have solved a problem that has caused quantum researchers headaches for years. The researchers…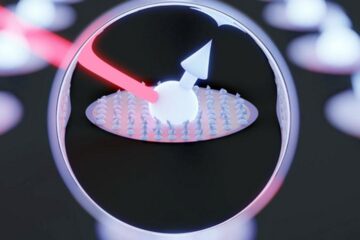 Qubits on strong stimulants
Researchers find ways to improve the storage time of quantum information in a spin rich material. An international team of scientists have demonstrated a leap in preserving the quantum coherence…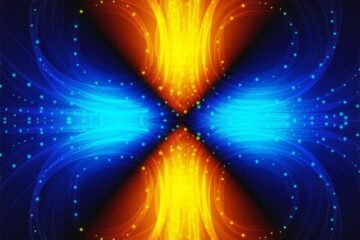 Quantum sensors see Weyl photocurrents flow
Boston College-led team develops new quantum sensor technique to image and understand the origin of photocurrent flow in Weyl semimetals. Quantum sensors can be used to reveal a surprising new…