No trouble removing oil from water
A simple tank-and-siphon system for removing oil from oily water and protecting the environment is about to be launched internationally by an engineering team from the University of New South Wales.

The Extended Gravity Oil Water Separation (EGOWS) concept is an improvement on the industry-standard American Petroleum Institute (API) gravity separator that has been widely used for the last 60 years.
The API separator, originally designed for oil refineries, is not designed to reduce the oil content of water below about 100 parts per million and is not suitable for releasing water directly to the environment.
Regulatory requirements for the release of oil-contaminated water to the environment are becoming stricter worldwide. It is common for environmental protection authorities to impose a limit of 10 parts of oil per million of effluent water, and increasingly for there to be no visible sheen on the receiving water.
Although other systems can achieve low effluent oil contents, they tend to be more energy intensive and incur higher costs, particularly for ongoing maintenance, says David Tolmie, who developed EGOWS with colleague Peter Stone from the University's Water Research Laboratory in the School of Civil and Environmental Engineering.
"EGOWS can removes oil down to below 10 parts per million, requires no power and is most useful in situations that are unattended," says Mr Tolmie. "Most of the EGOWS installations to date in Australia have been in electricity substations to eliminate the small but potentially disastrous risk of a major spill of oil to the environment."
The system's secret lies in its ability to take episodic inflows of oily water and extend the time it spends in the separator tank.
Because oil is less dense, it rises to the surface of the water. The more time given to effluent water in the separator, the more oil that can be separated. EGOWS achieves a separation time of days in the tank as opposed to 20 or 30 minutes in an API separator.
This is achieved by arranging for the separator to be in a partially emptied state before the arrival of episodic inflows of oily water. When the separator is full, water is released automatically using a siphon that involves no mechanical devices or power requirements.
Oily water inflows are accumulated progressively, with no release of water until it reaches a siphon priming level. API separators and other separators that operate full of water , release equal quantities of water as soon as there is an episodic inflow of oily water, creating the risk that oil droplets can escape into the separator outlet.
Tolmie and Stone began researching their concept back in the late 1990s when Energy Australia asked them to review their oil separator systems.
"We were looking for a simpler way of doing things," says Tolmie. "One way is to make the tank bigger – and that works – but we realised we could use the existing API separators more productively. The beauty of our concept is that existing systems can be retrofitted with relative ease."
New South Innovations, the commercialisation arm of UNSW, has since patented the concept and successfully licensed it to Australian companies. . Energy Australia estimates their EGOWS system could save the company $18 million in 10 years. Caltex Australia has installed two EGOWS units which they describe as innovative and highly effective solutions to their stormwater treatment requirements.
New South Innovations has obtained patents in America, Europe, New Zealand and parts of Asia and is actively looking for potential international licensees.
"The cost of an oil spill clean up can be many times the cost of a separator which will contain the oil spill automatically," said Tolmie.
EGOWS is suitable for use with episodic inflows of oil or oily water in such places as electricity substations, oil storages, transport and container terminals, highways and ports.
Media Contact
Mary O'Malley
EurekAlert!
All latest news from the category: Ecology, The Environment and Conservation
This complex theme deals primarily with interactions between organisms and the environmental factors that impact them, but to a greater extent between individual inanimate environmental factors.
innovations-report offers informative reports and articles on topics such as climate protection, landscape conservation, ecological systems, wildlife and nature parks and ecosystem efficiency and balance.
Back to home
Newest articles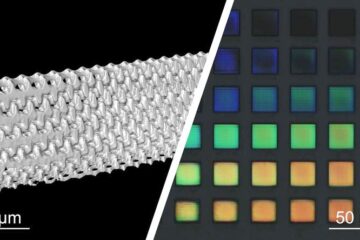 3D laser nanoprinters become compact
Researchers of the Cluster of Excellence 3D Matter Mode to Order show how 3-dimensional nanostructures can be printed using compact desktop devices – publication in Nature Photonics. Lasers in conventional…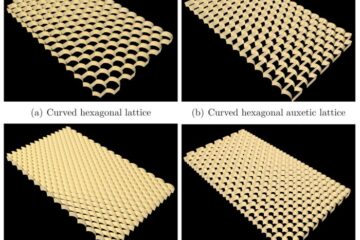 Study introduces framework to understand new class of curved lattice materials
A new study from Swansea University has introduced a framework to calculate the material properties of a new class of two-dimensional curved hexagonal lattices that could be used in the…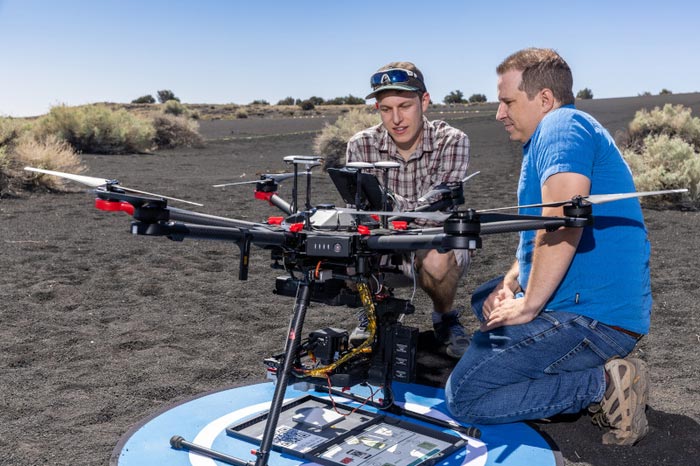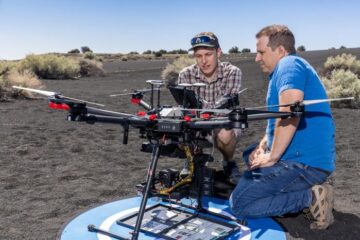 Planetary scientists discover brief presence of water in Arabia Terra on Mars
Team studied thermal inertia to understand how rock layers were formed. As part of a team of collaborators from Northern Arizona University and Johns Hopkins University, NAU PhD candidate Ari…