Unusual behaviour of Cuvier's Beaked Whale Observed in the Bay of Biscay
Cuvier's beaked whales (Ziphius cavirostris) are an unusual sighting in most parts of the World, but are seen regularly in the Bay of Biscay. On a recent crossing of the Bay, a pod of 8 Cuvier's beaked whales were observed to be displaying very unusual behaviour.

Cuvier's beaked whales are amongst the more unusual and rare cetacean sightings globally. Like many species of beaked whale, they are known to inhabit deep-water canyons and slope waters, which tend to be found far from shore. They spend the majority of their time diving to great depths in search of their food and spend only a limited time on the surface recovering from their deep dives and are therefore not researched widely.
Such canyons and continental slope waters are known to occur in the Bay of Biscay and the unique year round research of BDRP has demonstrated that Cuvier's beaked whales are found in these waters all year round.
Clive Martin, BDRP Director and Senior Wildlife Officer said: "Most crossings of the Bay of Biscay aboard the Pride of Bilbao result in sightings of Cuvier's beaked whales. They tend to be seen individually or in small groups of 2 – 4 individuals in the canyons, on the canyon plateau or on the continental slope and display a slow swimming behaviour or rest on the surface as they recover from their dives."
Male Cuvier's beaked whales are well known to display heavy scarring, which is believed to be the result of fighting between rivals. The scarring is very distinctive and Andy Williams of BDRP initiated a scar pattern recognition photo-identification process called parametric modelling based on the scar patterns of Cuvier's beaked whales. This process enables a catalogue of photographs to be compiled and individuals to be compared with previously photographed whales. Research can then track changes in location of photographed whales with time and provide valuable insights into their movements and migration patterns.
On a crossing of the Bay in June, Clive Martin, Director of BDRP and P&O Wildlife Officer together with other passengers including Dylan Walker from Organisation Cetacea (ORCA), who was leading a Company of Whales eco-tourist trip, spotted a pod of 8 Cuvier's beaked whales ahead of the ship.
The behaviour of the whales, which consisted of at least 1 adult scarred male, a juvenile together with other adults, was very different from that normally witnessed, they took a short dive and then reappeared in a tight group displaying active surface rolling with abrupt directional changes and energetic blowing – something which is quite uncharacteristic of the encounters that BDRP has recorded over the past 10 years of research.
There are a number of possible explanations for the unusual behaviour observed, but because of the short period of time the pod was visible to those on board the Pride of Bilbao, it was not possible ascertain the exact reason for the behaviour.
Possible interpretations could include:
Some form of sparring / fighting between individuals within the group
Possible invasion of the pod by a rival male
Some form of calf protection behaviour
Mating / breeding behaviour
Whatever the reason for the behaviour, these exciting new findings from Biscay add to the knowledge base on this enigmatic whale species.
For further information on the Biscay Dolphin Research Programme (BDRP) please contact Adrian Shephard, Public Relations & Publicity Officer at adrian.shephard@biscay-dolphin.com
All latest news from the category: Ecology, The Environment and Conservation
This complex theme deals primarily with interactions between organisms and the environmental factors that impact them, but to a greater extent between individual inanimate environmental factors.
innovations-report offers informative reports and articles on topics such as climate protection, landscape conservation, ecological systems, wildlife and nature parks and ecosystem efficiency and balance.
Back to home
Newest articles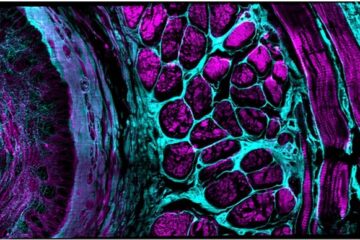 Enhancing the workhorse
Artificial intelligence, hardware innovations boost confocal microscope's performance. Since artificial intelligence pioneer Marvin Minsky patented the principle of confocal microscopy in 1957, it has become the workhorse standard in life…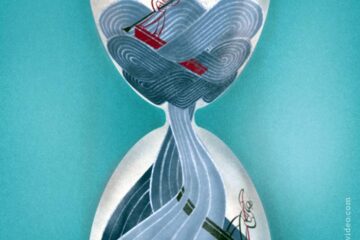 In the quantum realm, not even time flows as you might expect
New study shows the boundary between time moving forward and backward may blur in quantum mechanics. A team of physicists at the Universities of Bristol, Vienna, the Balearic Islands and…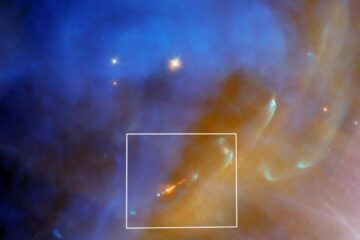 Hubble Spots a Swift Stellar Jet in Running Man Nebula
A jet from a newly formed star flares into the shining depths of reflection nebula NGC 1977 in this Hubble image. The jet (the orange object at the bottom center…