Plankton can run, but can't hide from basking sharks
Basking sharks are much more canny predators than previously thought, ecologists have discovered. According to new research published online by the British Ecological Society's Journal of Animal Ecology, basking sharks are able to reverse their normal pattern of diving at dawn and surfacing at dusk in order to foil the attempts of zooplankton trying to evade capture. As well as shedding new light on basking behaviour, the results have important implications for the conservation of shark species.
Dr David Sims of the Marine Biological Association and colleagues examined diving behaviour of four basking sharks (Cetorhinus maximus) – two in the shallow sea off Plymouth and two in the deep water off the shelf-edge southwest of Ireland and in northern Clyde Sea in Scotland – using pop-up tags that measure swimming depth, water temperature and light levels. The tags were programmed to detach themselves from the sharks at a set time, float to the surface and then drift with the currents like a "electronic messages in bottles", before being washed up on beaches and found by the public.
Sims found that while the sharks in deep waters exhibited normal diving behaviour, tracking the zooplankton Calanus up to the surface at dusk and then downward at dawn, sharks in the western English Channel did the reverse. This is the first time this behaviour has been observed among plankton-eating sharks, the authors say, and shows that shark diving behaviour differs predictably between deep waters and in shallow seas close to plankton-rich boundaries in water temperature.
Although the mechanisms underlying this behaviour are unclear, the results indicate that the sharks are responding to changes in vertical migration by the zooplankton. Zooplankton have evolved a range of behaviours to try and avoid being eaten, sometimes staying at greater depths during the day and then feeding near the surface at night but at other times reversing this behaviour in an attempt to throw some of their predators (eg fish larvae and predatory invertebrates such as arrow worms) off their trail. However, this study shows that basking sharks seem to have rumbled them.
As well as shedding new light on behavioural strategies of plankton-feeding sharks and whales, the results have important implications for methods used to monitor populations of basking sharks and other species. "There is concern that the world's two largest fish species, the whale shark Rhincodon typus and the basking shark, have low population levels as a result of human exploitation. Data on population sizes for these species are lacking, and diving behaviour is one factor contributing to surveying bias," the authors say. Unless adjusted to account for these differences in diving patterns, current surveys could be over- or underestimating basking shark abundance by at least 10-fold.
Up to 10 metres long and weighing up to 7 tons – about the size of double-decker bus – the basking shark is the world's second largest fish and feeds by filtering plankton from sea water through its enormous mouth. It is able to filter up to 2,000 tons of water per hour – the equivalent of an Olympic-sized swimming pool. It is harmless to humans, but has been netted and harpooned for its oil which was burned in lamps and more recently for its fins.
All latest news from the category: Ecology, The Environment and Conservation
This complex theme deals primarily with interactions between organisms and the environmental factors that impact them, but to a greater extent between individual inanimate environmental factors.
innovations-report offers informative reports and articles on topics such as climate protection, landscape conservation, ecological systems, wildlife and nature parks and ecosystem efficiency and balance.
Back to home
Newest articles
Creating good friction: Pitt engineers aim to make floors less slippery
Swanson School collaborators Kurt Beschorner and Tevis Jacobs will use a NIOSH award to measure floor-surface topography and create a predictive model of friction. Friction is the resistance to motion…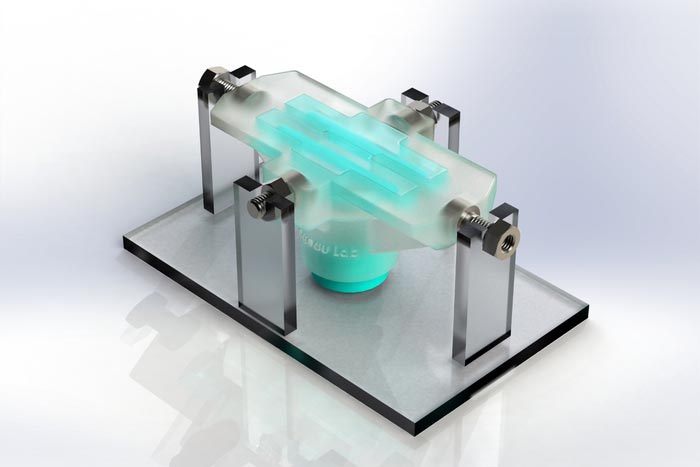 Synthetic tissue can repair hearts, muscles, and vocal cords
Scientists from McGill University develop new biomaterial for wound repair. Combining knowledge of chemistry, physics, biology, and engineering, scientists from McGill University develop a biomaterial tough enough to repair the…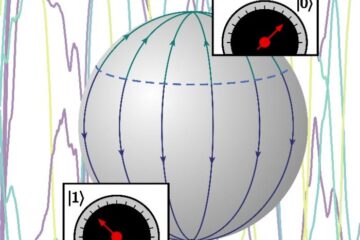 Constraining quantum measurement
The quantum world and our everyday world are very different places. In a publication that appeared as the "Editor's Suggestion" in Physical Review A this week, UvA physicists Jasper van…