Gender bending bumblebees
Researchers at the University of Southampton's School of Biological Sciences have discovered that inbreeding in threatened bumblebee species results in female worker bees changing sex.

Many bumblebee species have become rare in recent years, and their last populations are confined to nature reserves, which effectively act as islands amidst a sea of intensively farmed land. In small, isolated bumblebee populations where there are very few individuals, relatives may mate with each other.
Now the Southampton researchers have discovered that this inbreeding has significant consequences. They have studied a number of species, including the Moss Carder Bee (Bombus muscorum), at various sites across the UK, from the Hebrides in Scotland to Dungeness on the Kent coast.
A bumblebee queen usually produces a large number of worker daughters to help in the nest and with gathering nectar and pollen. But if she mates with a relative, then many of her offspring which are genetically female develop into sterile males instead. This change in sex may ultimately threaten their survival.
'Since male bumblebees do no work, and have only one purpose – mating – a sterile male is worse than useless. If the queen is producing sterile sons instead of worker daughters, the nest is probably doomed. This means that, even on well-protected nature reserves, the last populations of these rare insects may be driven to extinction,' explains Dr Dave Goulson, who led the research study.
All latest news from the category: Ecology, The Environment and Conservation
This complex theme deals primarily with interactions between organisms and the environmental factors that impact them, but to a greater extent between individual inanimate environmental factors.
innovations-report offers informative reports and articles on topics such as climate protection, landscape conservation, ecological systems, wildlife and nature parks and ecosystem efficiency and balance.
Back to home
Newest articles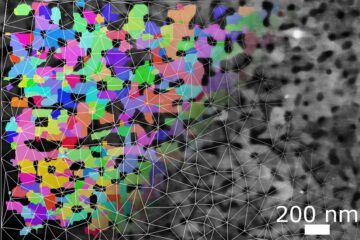 Thermal insulation for quantum technologies
Thermal insulation is not only important for buildings, but also in quantum technologies. While insulation panels around a house keep the heat inside, quantum devices require insulation against heat from…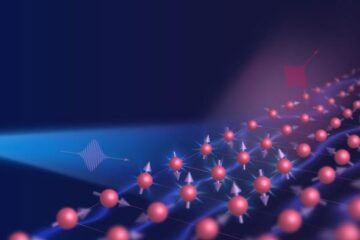 Spin keeps electrons in line in iron-based superconductor
Electronic nematicity, thought to be an ingredient in high temperature superconductivity, is primarily spin driven in FeSe finds a study in Nature Physics. Researchers from PSI's Spectroscopy of Quantum Materials…
Scientists devise method to prevent deadly hospital infections without antibiotics
Novel surface treatment developed at UCLA stops microbes from adhering to medical devices like catheters and stents. A hospital or medical clinic might be the last place you'd expect to…