Moby Dick's Descendant?
From the P&O Cruise Ferry, the Pride Of Bilbao, The Biscay Dolphin Research Programme (BDRP) has gathered a great deal of data on the distribution and abundance of whales & dolphins (collectively known as cetaceans). This wealth of data has demonstrated the importance of this area as a feeding and breeding ground for many different species with more than a quarter of all cetacean species being recorded in the area.

On a recent crossing of the Bay of Biscay in April 2005, Clive Martin, BDRP Director and on board Senior Wildlife Officer, witnessed a most unusual sight over very deep water (in excess of 3000 meters) – a nursery group of at least 6 sperm whales (Physeter macrocephalus) with calves.
Dr Tom Brereton, BDRP Director and Principle Scientific Officer said: "This in itself is unusual, the Bay is not well known as a breeding ground for these particular whales, adult sperm whales are often encountered, but breeding groups are more commonly associated with more southerly waters, for example, around the Azores".
Clive, who was well positioned on the bridge of the cruise ferry, initially saw the characteristic forward blow of a sperm whale and examined the pod of whales closely through binoculars and was amazed to see that one of the female whales in the group (with a calf) had a pale, almost white head.
As with all sightings, Clive noted the position, number and behaviour of the whales and this data was be added to the BDRP sightings database. Clive was able to capture a photograph of the pale headed whale as the ship steered around the group to avoid any possibility of harm to the whales. As the ship passed, the whales dived gracefully, raising their tail flukes.
Clive Martin BDRP Director and Senior Wildlife Officer said: "Sperm whales are the largest of the toothed whales, measuring up to 18 meters long and routinely dive to great depths in search of squid and fish. BDRP records for the last 10 years provide numerous sightings of adults sperm whales which are almost exclusively sighted over deep water".
" This particular pale headed whale has not been encountered previously, but with the BDRP presence on every crossing of the Bay on the Pride of Bilbao, we will be on the look out for this individual in the future".
Colour variation in cetaceans is well documented, with sperm whales varying from dark grey to light brown. Thomas Beale in the Natural History of the Sperm Whale (1839), mentions piebald individuals and full grown males having a proportion of grey on the nose.
Albino whales are occasionally reported and it was a fictional albino sperm whale that was made famous in Herman Melville's novel Moby Dick. This white headed whale in Biscay certainly did not display any of the traits of Moby Dick. In reality, all whales are gentle giants, attracting millions of people all over the World to take part in whale watching trips.
For further information on the work of the Biscay Dolphin Research Programme (BDRP) please contact Adrian Shephard, Public Relations & Publicity Officer at adrian.shephard@biscay-dolphin.org.uk.
All latest news from the category: Ecology, The Environment and Conservation
This complex theme deals primarily with interactions between organisms and the environmental factors that impact them, but to a greater extent between individual inanimate environmental factors.
innovations-report offers informative reports and articles on topics such as climate protection, landscape conservation, ecological systems, wildlife and nature parks and ecosystem efficiency and balance.
Back to home
Newest articles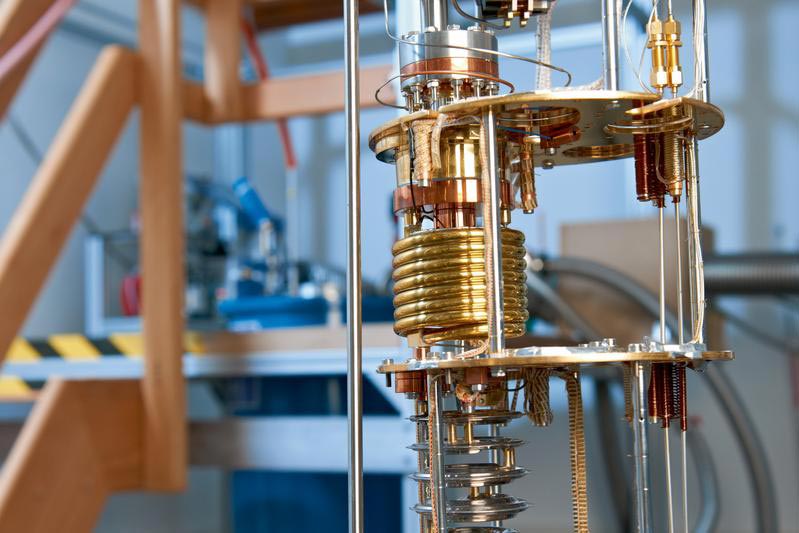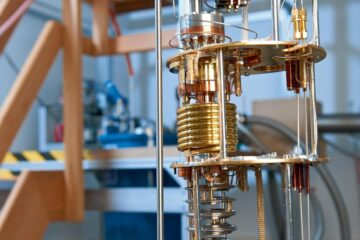 An exotic interplay of electrons
International research team discovers novel quantum state. Water that simply will not freeze, no matter how cold it gets – a research group involving the Helmholtz-Zentrum Dresden-Rossendorf (HZDR) has discovered…
Positively charged nanomaterials treat obesity
… anywhere you want. Columbia researchers discover that the cationic charged P-G3 reduces fat at targeted locations by inhibiting the unhealthy lipid storage of enlarged fat cells. Researchers have long…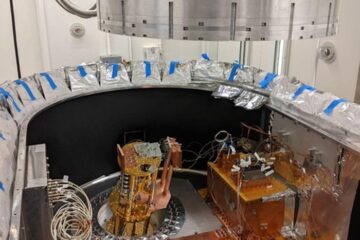 New analysis approach could help boost sensitivity of large telescopes
Large telescope receiver optics confirmed in lab prior to installation at Simons Observatory. Some of the largest and most sophisticated telescopes ever made are under construction at the Simons Observatory…