Upland birds in peril from climate change
New evidence suggests that rarely studied upland birds may be as vulnerable as songbirds to climate change.

Scientists from the RSPB and Newcastle and Manchester universities have found that the golden plover, a typical upland bird found on the moors and peat bogs of the Pennines, Peak and Lake Districts and Highlands, is breeding significantly earlier than 20 years ago.
They say warmer springs have prompted the change and that the failure of the plover chick's main prey – daddy long legs (or craneflies) – to adapt at the same rate, could threaten the plover's future. Other upland species such as greenshank and red grouse could be affected in the same way.
Lead author, Dr James Pearce-Higgins, Research Biologist at the RSPB said: "The earliest hatching plover chicks, which normally have the best chance of survival, could in future struggle to find food, reducing their overall breeding success and threatening the population size. "The golden plover has been protected by EU law since 1979, because of the important populations in the UK. Any escalation of climate change will put in peril not just the plover but other moorland and peatland species as well."
The paper, Warmer springs advance the breeding phenology of golden plovers and their prey, published in the journal Oecologia, warns that if climate change predictions prove accurate, golden plovers will be nesting three weeks earlier by 2100. Researchers studied 25-years' worth of data, finding that the first plover chicks now hatch on average nine days earlier than the mid-1980s, because of recent, warmer springs.
While craneflies will adapt to some extent too, they are unlikely to be present in sufficient numbers to sustain the earliest golden plover chicks. Craneflies are abundant on moorland for just two or three weeks. Almost 75 per cent of the world's moorland – exposed land above 800 ft, often of peat and usually covered by heather – is found in the UK. Britain also holds between ten and 15 per cent of global peat bog.
Dr Pearce-Higgins said: "These upland habitats, and the bird populations they support, are therefore of international conservation importance. Action to limit climate change is vital to reduce its destructive impact and ensure these birds' survival."
Upland and moorland birds are thought to be most susceptible to climate change because they inhabit cooler, higher areas. Temperature rise forces them higher but in the UK, there is only so far north, or so far up hill, they can go. Climate predictions are worse for more northern areas such as the Arctic, which is also inhabited by golden plover, where temperatures are predicted to rise by six degrees Celsius.
The RSPB is now to identify which upland species are likely to be most vulnerable to the effects of climate change, in a project part-funded by Scottish Natural Heritage. Its scientists will assess data for a wide range of rare and declining species – such as dotterel, curlew and ring ouzel, to address this question.
"Our findings will help us assess whether habitat management, such as altering grazing levels or blocking drains, can counter the consequences of climate change for birds, or if the effects on birds will be too great," Dr Pearce-Higgins said. "Golden plovers, for example, are right on the southerly edge of their global range in the UK, and therefore most likely to decline here. That makes the UK a good place to study them."
All news from this category: Ecology, The Environment and Conservation
This complex theme deals primarily with interactions between organisms and the environmental factors that impact them, but to a greater extent between individual inanimate environmental factors.
innovations-report offers informative reports and articles on topics such as climate protection, landscape conservation, ecological systems, wildlife and nature parks and ecosystem efficiency and balance.
Back to the Homepage
Latest posts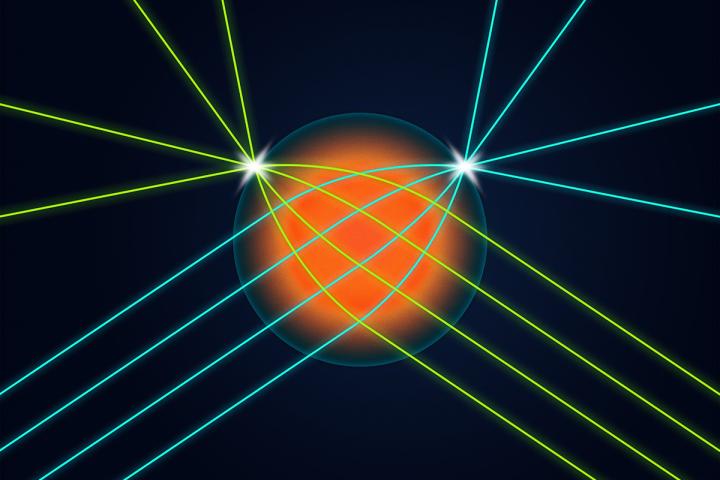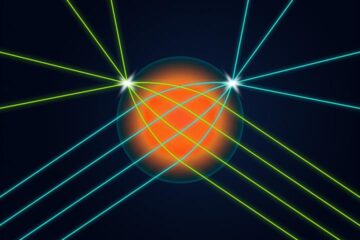 Researchers confront optics and data-transfer challenges with 3D-printed lens
Researchers have developed new 3D-printed microlenses with adjustable refractive indices – a property that gives them highly specialized light-focusing abilities. This advancement is poised to improve imaging, computing and communications…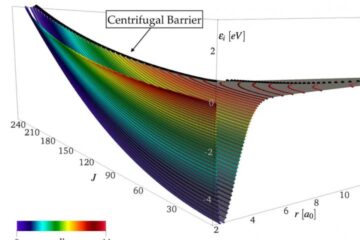 Research leads to better modeling of hypersonic flow
Hypersonic flight is conventionally referred to as the ability to fly at speeds significantly faster than the speed of sound and presents an extraordinary set of technical challenges. As an…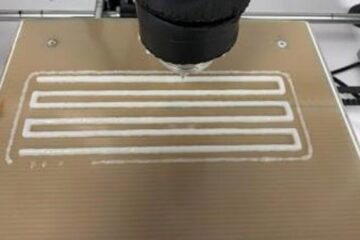 Researchers create ingredients to produce food by 3D printing
Food engineers in Brazil and France developed gels based on modified starch for use as "ink" to make foods and novel materials by additive manufacturing. It is already possible to…