Leading bank helps fund new wave of 'green' research
In the week that the UK is expected to admit it risks missing its targets on greenhouse gas emissions, two British universities can reveal they have formed a strategic partnership with one of the world's biggest banks to help launch a new wave of environmental research.

HSBC, which this week announced it would go 'carbon neutral', is putting £650,000 into a three year collaboration with Newcastle University and the University of East Anglia to support a new type of research to find truly sustainable solutions to some of the world's biggest environmental problems, including climate change.
The project, called the 'HSBC Partnership in Environmental Innovation' is a global programme to research climate change and other major forms of environmental damage, society's awareness of the issues, and to develop technologies to overcome some of the problems.
Today (Wednesday 8 December), government ministers are expected to admit that the UK is likely to miss its self-imposed target of cutting carbon dioxide emissions by 20 per cent between 1990 and 2010.
Newcastle University, already recognised for its world-class environmental research, has ploughed almost £20m into its state-of-the-art Devonshire Building that will house its newly-created Institute for Research on Environment and Sustainability (IRES).
IRES brings together leading experts in a variety of fields. It will enable scientists, engineers and social scientists to deliver holistic, cutting edge research on the impact of human habitation of the planet and to provide social and technological solutions.
IRES Director Professor Tony O'Donnell said that much previous environmental research has been concerned with specific problems, whereas IRES aimed to find sustainable, long-term solutions by researching human attitudes and actions as well as the technologies we are using and the effects they are having.
IRES aims to engage as many stakeholder organisations as possible and is delighted to have struck a deal with HSBC, which on Monday (6 December) announced it would be going 'carbon neutral' the first major bank in the world to do so. This will involve HSBC reducing energy use, buying green electricity and then offsetting the remaining carbon dioxide emissions by investing in 'carbon credit' projects, such as tree planting.
The Vice-Chancellor of Newcastle University, Professor Christopher Edwards, said today: 'We are delighted to be working with one of the world's largest banks on some of the planet's most challenging environmental problems.
'Climate change, renewable energy and conservation are global issues and it is in everyone's interest that research of the highest quality is conducted in these fields.'
'Newcastle University has a long tradition of working with businesses and I am sure that this will be a productive partnership for all concerned. I hope that other companies will be encouraged to follow HSBC's example of support for environmental research.'
Professor Paul Younger, who will be elected to the new HSBC Chair in Environmental Technologies and Geothermal Energy at Newcastle University in January 2005, said: 'The partnership differs from many academic exercises in that it is about doing as well as learning and research. We aim to understand change in order to change understanding, promoting effective means for renewable energy generation and conservation, developing sustainable means for addressing the legacies of older forms of energy generation.
'We intend to build further affiliations to share good practice ideas and engage with the public on ways to think rationally about they way in which they use energy.'
HSBC's group chief executive, Stephen Green, said: 'HSBC is already in the top 50 companies globally in terms of climate leadership and the third highest-rated bank in the Dow Jones Sustainability Index, and we believe that corporate social responsibility underpins sustained earnings growth. Our commitment both to going carbon neutral and our support of Newcastle University and UEA are major strands of our strategy.
'HSBC Partnership in Environmental Innovation' supports our carbon management plan, and it brings us closer to two institutions with a formidable capacity and reputation in the area of environmental research and technology and who have a track record of working with each other. We are confident that the partnership will yield knowledge on climate change that will lead to improvements in environmental management globally, as befits the world's local bank.'
All news from this category: Ecology, The Environment and Conservation
This complex theme deals primarily with interactions between organisms and the environmental factors that impact them, but to a greater extent between individual inanimate environmental factors.
innovations-report offers informative reports and articles on topics such as climate protection, landscape conservation, ecological systems, wildlife and nature parks and ecosystem efficiency and balance.
Back to the Homepage
Latest posts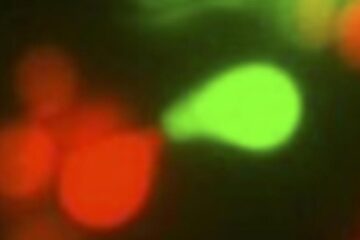 Yeast mating — more than meets the eye
Pheromones mediate asymmetric mating behavior in isogamous yeast. Researchers from the Max-Planck Institute for Terrestrial Microbiology have discovered a surprising asymmetry in the mating behavior of unicellular yeast that emerges…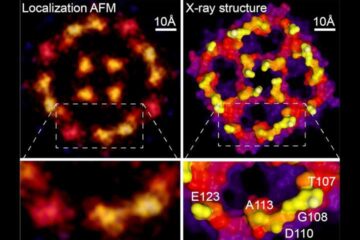 New super-resolution microscopy method approaches the atomic scale
Scientists at Weill Cornell Medicine have developed a computational technique that greatly increases the resolution of atomic force microscopy, a specialized type of microscope that "feels" the atoms at a…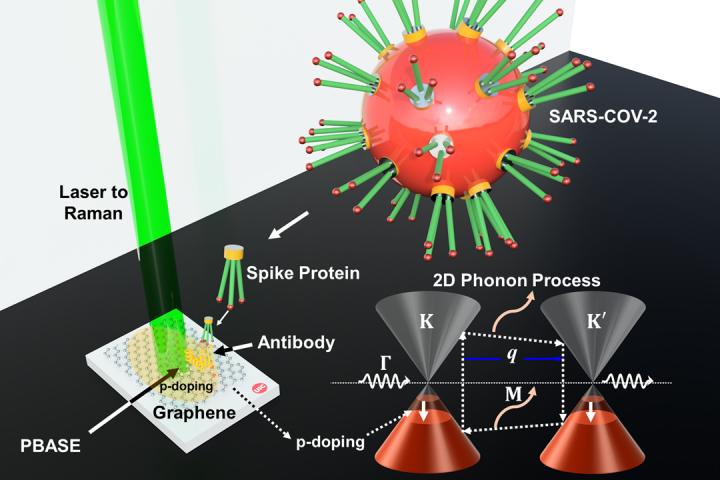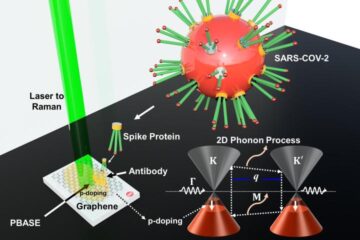 'Wonder material' can be used to detect COVID-19 quickly, accurately
Researchers show a graphene-based sensor can detect SARS-CoV-2. Researchers at the University of Illinois Chicago have successfully used graphene — one of the strongest, thinnest known materials — to detect…