Duke study disputes idea that trees can 'relocate'quickly in response to climate change
In a study with implications for how North American trees might respond to a changing climate, molecular information collected by Duke University researchers refutes a widely accepted theory that many of the continent's tree species migrated rapidly from the deep South as glaciers retreated at the end of the last Ice Age.

"When you put the molecular data together with other lines of evidence, it suggests that maybe they didn't move as fast as we previously thought," said James Clark, H.L. Blomquist Professor of Biology at Duke's Nicholas School of the Environment and Earth Sciences.
"Maybe the species that are growing far to the north today weren't far to the south during the last glacial," Clark said in an interview. "Maybe, in fact, they were further north near the edge of the ice and therefore didn't have to migrate as fast."
A talk on the research by Clark, Clark's research associate Jason McLachlan and associate professor of biology Paul Manos will be presented at a session beginning at 1:30 p.m. on Wednesday, Aug. 4, in Meeting Room D136 of the Oregon Convention Center during the Ecological Society of America's 2004 annual meeting in Portland.
In an interview, Clark said fossil evidence has led many scientists to conclude that many tree species now occupying former glaciated areas migrated north over an interval of a few thousand years from deep southern refuges along the southern Atlantic and Gulf coastal regions.
His and some other research groups have challenged that interpretation previously, although their objections "were never really taken seriously," Clark said. "One of the main issues for us was the fact that when you start to look at how far seeds disperse for modern trees and put that together with models of population spread, it's very difficult for a population of trees to move that fast."
Instead of analyzing fossil data, Clark did population modeling in concert with McLachlan, a post-doctoral researcher with expertise in molecular analysis, and with Manos, who has expertise in molecular systematics, to assess the situation from a genetics standpoint. They focused on variations in heritable genetic sequences, or "haplotypes," that were isolated from the leaves of various kinds of modern trees.
The researchers used tree species such as red maple and beech that still grow throughout the region that would have been crossed in any ancient migrations. Clark said different trees of the same species can have a variety of different haplotype forms. But he and the others reasoned that any particular haplotype present in southern tree types at the end of the glacial period should still be found there today.
"Instead what we found is that a lot of these haplotypes in northern trees extend just south of what was once the ice sheet, but no further south," Clark said. "That's exactly the distribution you would predict if they were confined to areas near the ice and moved further north."
Buffer zones near those ancient ice sheets are often envisioned as exceptionally cold and treeless. But Clark said his team's findings suggest there was a more benign local environment.
"It means the trees were much closer to the ice than we thought. Maybe there weren't the really severe winters there we traditionally think of. It could be that the climate of that time is something we don't fully understand yet."
The team's findings may affect current forecasts about how contemporary climate change might cause North American trees to migrate. The Duke group's molecular evidence suggests that some species might not be able to relocate fast enough to adjust to rapid climate change, Clark said.
Media Contact
Monte Basgall
EurekAlert!
All news from this category: Ecology, The Environment and Conservation
This complex theme deals primarily with interactions between organisms and the environmental factors that impact them, but to a greater extent between individual inanimate environmental factors.
innovations-report offers informative reports and articles on topics such as climate protection, landscape conservation, ecological systems, wildlife and nature parks and ecosystem efficiency and balance.
Back to the Homepage
Latest posts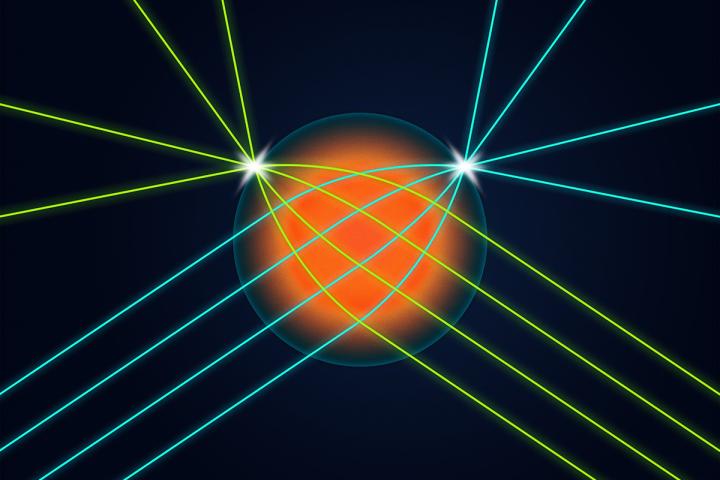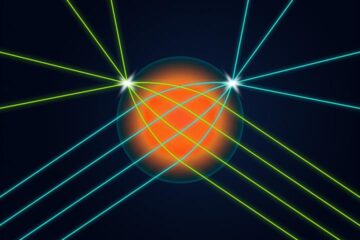 Researchers confront optics and data-transfer challenges with 3D-printed lens
Researchers have developed new 3D-printed microlenses with adjustable refractive indices – a property that gives them highly specialized light-focusing abilities. This advancement is poised to improve imaging, computing and communications…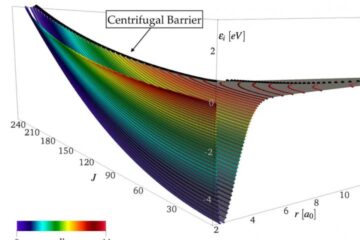 Research leads to better modeling of hypersonic flow
Hypersonic flight is conventionally referred to as the ability to fly at speeds significantly faster than the speed of sound and presents an extraordinary set of technical challenges. As an…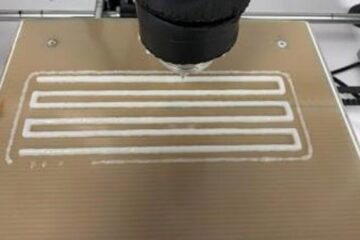 Researchers create ingredients to produce food by 3D printing
Food engineers in Brazil and France developed gels based on modified starch for use as "ink" to make foods and novel materials by additive manufacturing. It is already possible to…