Lehmann lovegrass won't succumb to fire
Using fire to control the introduced Lehmann lovegrass won't work, researchers report.

The finding is bad news for land managers seeking a way to control the introduced grass. Fire was thought to be one way to restore native grasses and prevent further spread of the non-native species.
Regardless of the time of year Lehmann lovegrass was burned, the grass grew back and, in some cases, increased in amount, report ecologists from the University of Arizona in Tucson. "We had hoped to find that something would reduce the non-native species, or favor the native over it, which is not what we see," said Erika L. Geiger, a doctoral candidate in UA's School of Natural Resources.
Geiger will give her presentation, "Maintaining grasslands: the interaction of fire, climate, and non-native species," on Thursday, Aug. 5, at 1:30 p.m. in Room B110 of the Oregon Convention Center in Portland, Ore., at the annual meeting of the Ecological Society of America. Guy R. McPherson, a UA professor of natural resources, is a co-author on the presentation. The research was funded by the U.S. Department of Defense.
Natural resource managers have been looking for ways to manage the spread of Lehmann lovegrass, also known as Eragrostis lehmanniana. The exotic grass, introduced in the Southwest during the 1930s to control erosion and to feed livestock, has been slowly taking over native grasslands ever since.
Non-native species can alter ecosystems by supplanting native species. The consequences of having a non-native species present depend on its characteristics and the way it interacts with the ecological community it's invading.
"Success of biological invasions is species- and site-specific," McPherson said. Besides replacing the natives, introduced plants could permanently alter the characteristics of an ecosystem by affecting such processes as nutrient cycling and relationships between species. "Biological invasions usually cause extinction, so we have to assume that Lehmann is not a good thing," he said.
Historical records have shown that Lehmann lovegrass is capable of returning with a vengeance after severe droughts that cause native species to die, McPherson said. Just a pinch of the lovegrass contains at least 300 seeds, allowing it to spread easily and making the introduced grass a formidable foe for anyone trying to eliminate or control it.
Land managers use fire to manage Lehmann lovegrass and other non-native grasses, he said.
To keep prescribed burns under control, many land managers prefer to burn grasslands in the spring, when the plants and soil have more moisture, and the temperatures are cooler.
The fire's temperature could affect how well a particular type of grass responds.
After a spring burn, grasses may grow back more quickly because the temperature of the fire will be lower, and moisture remaining in the soil helps the grass recover. In contrast, summer fires burn much hotter because the grasses are dry.
To test current land management practices against other options, Geiger set up fifty-four experimental 2.5 acre (one hectare) plots at various locations on the Fort Huachuca Military Reservation near Sierra Vista, Ariz.
One-third of the plots contained only native grasses, one-third only non-native grasses, and one-third had a mix. She then assigned one of three treatments to each plot, either burn in the spring, burn in the summer, or leave the plot unburned.
Certain species might respond differently depending on the amount of rainfall received before and after the burn, Geiger said. "It really is a species-by-situation response." She continued the experiment for two years to track how the grasses responded from year to year.
The researchers had expected that, after burning, the native species would grow back faster than the introduced species. But that's not what the team found.
The researchers found that no matter what that year's rainfall or which season managers burn, the proportion of Lehmann lovegrass either remained the same or slightly increased.
McPherson said that it's tempting to think that, given that there was little change in ratio between non-native and native grasses, Lehmann lovegrass has reached a steady state and will not spread any further. However, researchers had thought the same thing in the 1980s, he said, but since then the lovegrass has spread from Arizona to New Mexico and even into areas of northwestern Mexico.
Geiger and McPherson both believe that fire is a useful tool for reducing hazardous fuels that can feed forest fires and that fire still has the potential to eliminate non-native species, just not Lehmann lovegrass.
"It might be time to dedicate our efforts on other species," McPherson said. "We've thrown a lot of time, energy and money at Lehmann lovegrass, with no apparent success. Perhaps we should dedicate a similar amount of time, energy and money at the remaining biological invaders."
Media Contact
Mari N. Jensen
EurekAlert!
Alle Nachrichten aus der Kategorie: Ecology, The Environment and Conservation
This complex theme deals primarily with interactions between organisms and the environmental factors that impact them, but to a greater extent between individual inanimate environmental factors.
innovations-report offers informative reports and articles on topics such as climate protection, landscape conservation, ecological systems, wildlife and nature parks and ecosystem efficiency and balance.
Zurück zur Startseite
Neueste Beiträge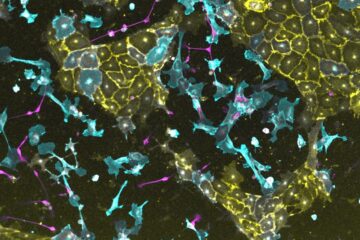 Customized programming of human stem cells
Induced pluripotent stem cells (iPS) have the potential to convert into a wide variety of cell types and tissues. However, the "recipes" for this conversion are often complicated and difficult…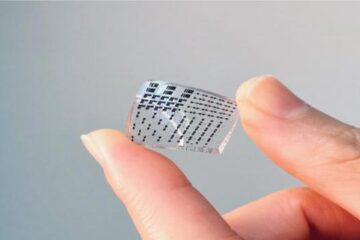 Electronic skin has a strong future stretching ahead
A material that mimics human skin in strength, stretchability and sensitivity could be used to collect biological data in real time. Electronic skin, or e-skin, may play an important role…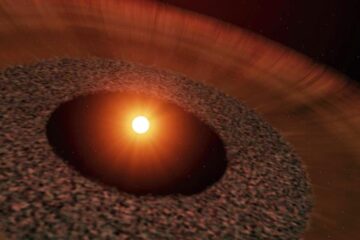 Fast-moving gas flowing away from young star caused by icy comet vaporisation
A unique stage of planetary system evolution has been imaged by astronomers, showing fast-moving carbon monoxide gas flowing away from a star system over 400 light years away, a discovery…