Waging war on 'rats from hell' – an alternative means
Rats are unwelcome visitors, and for most people getting rid of them means putting down poison, such as anticoagulant compounds based on warfarin.
Recent estimates suggest that rat populations are on the increase, and continued reliance on rodenticides as the only means of controlling rats may be building big problems for the future. The use of warfarin and similar poisons can present problems of its own, killing other wildlife and domestic pets and leading to 'hotspots' of super-rats that are out of control because they have evolved resistance to most or all of the poisons that can legally be used outdoors. These resistant super-rats are featured in the ITV1 programme, Filthy Homes from Hell, to be broadcast on Tuesday evening, 27 July 2004.
Research at the University of Leicester in collaboration with the Central Science Laboratory in York has investigated other ways of controlling the spread of Norway rat populations on farms in the UK, by managing the environment rats like to inhabit.
PhD student Mark Lambert, working with Professor Robert Smith in the Department of Biology, has been looking at non-rodenticidal ways of controlling rats on farms, including environmental manipulation to benefit small mammals that might compete with rats for food and other resources.
On farms in North Yorkshire, field margins were surveyed to identify habitat characteristics preferred by small mammals and disliked by rats. The results suggest that subtle changes in habitat management practices such as leaving wide, grassy field margins, could favour small mammals including common shrews and bank voles, while at the same time producing a habitat that is less attractive for rats. This approach might also have other environmental benefits, creating buffer zones to absorb pesticide run-off, and better habitats for rat predators such as the barn owl.
To avoid predators, rats tend to avoid open spaces whilst on the move. Consequently, reducing cover around farm buildings led to reduced rat activity and survival and this approach compared well with the use of rodenticides in terms of both its efficiency and labour involved.
Within a short space of time rat populations were discouraged by the reduction of cover around farm buildings, and the technique is likely to be even more effective as part of a long-term strategy to produce an environment that is less suitable for rats, but does not reduce the quality of life for other animals.
From research so far, it appears that the best way of tackling the problem of Norway rats on farms will be use of a package of methods, including resource management, traps and some limited and well-targeted use of rodenticides where necessary.
The report concludes that less emphasis on rodenticides can only be good news, with long-term benefits including reduced risks to other wildlife and less chance of resistance to poisons among the rat population.
Mark Lambert said: "The results of this study are particularly encouraging as they show just how much can be done without the use of rodenticides. Certainly, rodenticides will continue to be an important part of rodent control, but it should always be remembered that prevention is better than cure. An integrated approach that considers the habitat and uses alternative methods where possible and practical is the only way to ensure that we stay one step ahead of the rats".
Professor Smith added: "Resistance to rodenticides has again emerged as a problem in some parts of England. Rodenticide manufacturers have not come up with any new compounds and government departments seem to have other priorities. Mark's research has shown that good housekeeping by farmers pays dividends in keeping rats down, which is good for both the farmer and consumers of food produced by British farmers."
Alle Nachrichten aus der Kategorie: Ecology, The Environment and Conservation
This complex theme deals primarily with interactions between organisms and the environmental factors that impact them, but to a greater extent between individual inanimate environmental factors.
innovations-report offers informative reports and articles on topics such as climate protection, landscape conservation, ecological systems, wildlife and nature parks and ecosystem efficiency and balance.
Zurück zur Startseite
Neueste Beiträge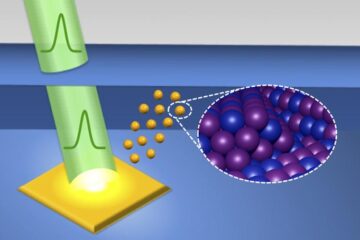 Pulsed lasers in liquids speed up hunt for effective catalysts
Chemical catalysts are the change agents behind the production of just about everything we use in our daily lives, from plastics to prescription drugs. When the right catalysts are mixed…
Cell-to-cell contacts control liver regeneration
Dresden and Cambridge researchers identify cell type that regulates liver regeneration with touch. From the time of Aristotle, it has been known that the human liver has the greatest regenerative…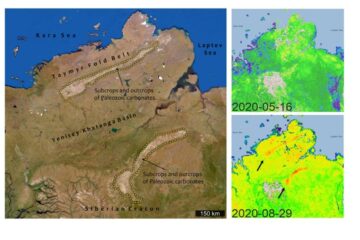 Thawing permafrost releases greenhouse gas from depth
In a study led by the University of Bonn, geologists compared the spatial and temporal distribution of methane concentrations in the air of northern Siberia with geological maps. The result:…