Counting foxes before the last tally-ho
As the government promises an imminent ban on hunting, researchers have produced the first scientifically-based population estimate for foxes living in Britain. Their results show that the number of foxes has remained constant despite changes in culling methods.
The study, published in the British Ecological Society's Journal of Applied Ecology today and funded by the International Fund For Animal Welfare (IFAW), shows that at the end of winter there are 225,000 adult foxes living in rural Britain, with a further 33,000 in urban areas.
This study has provided baseline data against which the impact of a ban on hunting with dogs can be measured.
A team of scientists and volunteers led by Professor Stephen Harris, from the University of Bristol, counted fox faeces in more than 400 one-kilometre squares across Britain. This information was combined with estimates of the number of faeces a fox produces each day, and with the proportion of faeces that can be found during field surveys, to produce the final population numbers.
Previous attempts to estimate Britain's fox population, using far less precise methods, gave a figure of 252,000 adult foxes in 1981 and 240,000 in 1995, compared to the new figure of 258,000 in 1999/2000. This suggests that, contrary to claims made by the hunting lobby, there has been no change in fox numbers over the past quarter of a century.
Professor Harris said: "This study found that fox numbers were more heavily influenced by habitat features than by the number of foxes killed by people. This suggests that there is no reason to expect fox numbers to rise when hunting is banned."
By itself, the survey does not show whether fox numbers would increase if people stopped hunting them. However another study, funded by IFAW and the RSPCA and published in Nature, showed that there was no change in fox numbers when hunting was suspended for nearly a year during the foot and mouth epidemic in 2001.
IFAW campaigner Josey Sharrad, said: "This research demolishes arguments by the hunting lobby that foxes need to be killed to prevent a population explosision. It will also allow us to monitor the impact of a ban on this cruel sport."
Alle Nachrichten aus der Kategorie: Ecology, The Environment and Conservation
This complex theme deals primarily with interactions between organisms and the environmental factors that impact them, but to a greater extent between individual inanimate environmental factors.
innovations-report offers informative reports and articles on topics such as climate protection, landscape conservation, ecological systems, wildlife and nature parks and ecosystem efficiency and balance.
Zurück zur Startseite
Neueste Beiträge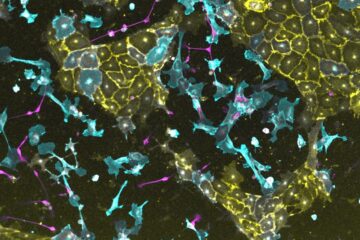 Customized programming of human stem cells
Induced pluripotent stem cells (iPS) have the potential to convert into a wide variety of cell types and tissues. However, the "recipes" for this conversion are often complicated and difficult…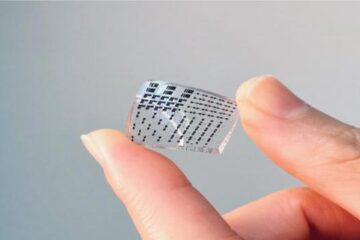 Electronic skin has a strong future stretching ahead
A material that mimics human skin in strength, stretchability and sensitivity could be used to collect biological data in real time. Electronic skin, or e-skin, may play an important role…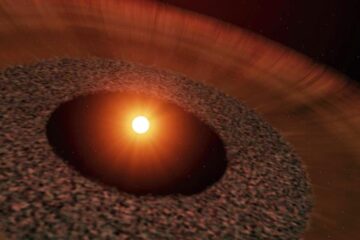 Fast-moving gas flowing away from young star caused by icy comet vaporisation
A unique stage of planetary system evolution has been imaged by astronomers, showing fast-moving carbon monoxide gas flowing away from a star system over 400 light years away, a discovery…