Scientists called on to help protect coral reefs
The International Society for Reef Studies has launched an ambitious programme to communicate the results of scientific research in order to improve policies and practices impacting on coral reef conservation around the world. The ISRS was founded in 1980 by international marine scientists to promote the production and dissemination of scientific knowledge on coral reefs, both living and fossil.
To help build more effective management policies for the world's endangered reef ecosystems, ISRS scientists are developing a series of briefing papers to summarize important research relating to critical conservation issues.According to ISRS president Dr. Nicholas Polunin of the Newcastle University, Newcastle-Upon-Tyne in the United Kingdom: "These papers will present an objective and rigorous presentation of coral reef science as related to current issues in the management, use and conservation of the world's reef resources."
The papers are targeted to a wider audience, including advocacy groups that can benefit from a synthesis of available scientific and technical information on local challenges in coral reef use and protection.Each will present the consensus expertise of some 2000 ISRS members worldwide with lifetimes of experience in all aspects of reef science. The aim is to present new information on critical issues that determine the future of coral reefs as well as the countries and cultures that depend on them.
At least four papers will be prepared annually, with topics proposed by ISRS members. They will be released via the ISRS website (www.fit.edu/isrs), and distributed to advocacy groups. The goal is to increase the scientific contribution to policy formulation.
Although the Society has previously avoided taking positions on specific developments or projects impacting reefs, there is overwhelming membership support for a more proactive role in communicating scientific findings to a broader audience. "We should be promoting important scientific information applied to important management and conservation issues," Dr. Polunin said."These briefing papers are quite different from our current publications."
The ISRS offers research fellowships and produces a peer-reviewed science journal as well as a research newsletter. The Darwin Award for fundamental contributions to reef science is presented every four years at the International Coral Reef Symposium.
The decision to produce ISRS briefing papers began with a call for help from a scientist in the Dominican Republic five years ago. In opposing the destruction of a reef to make way for a container port, the Society realized the importance of having thorough research summariesavailable to address conservation issues.
The ISRS was able to update a World Bank technical paper on harbour development by demonstrating how recent research had established new tolerance levels for corals. The new findings showed the potential devastation this proposed project would have caused.
The ISRS seeks to guide organizations such as the World Bank to avoid vague policies that do not clearly articulate the sensitivity of reefs to development. Reefs are particularly threatened by sedimentation from channel dredging, and other changes in nearshore water quality. The first four ISRS briefing papers will be presented at the 10th International Coral Reef Symposium in Okinawa, Japan beginning June27.
Alle Nachrichten aus der Kategorie: Ecology, The Environment and Conservation
This complex theme deals primarily with interactions between organisms and the environmental factors that impact them, but to a greater extent between individual inanimate environmental factors.
innovations-report offers informative reports and articles on topics such as climate protection, landscape conservation, ecological systems, wildlife and nature parks and ecosystem efficiency and balance.
Zurück zur Startseite
Neueste Beiträge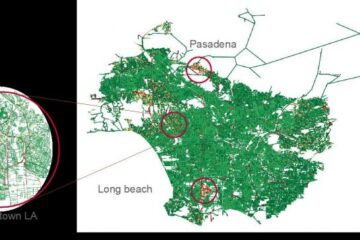 New machine learning tool tracks urban traffic congestion
UBER driver data helps track and potentially alleviate urban traffic congestion. A new machine learning algorithm is poised to help urban transportation analysts relieve bottlenecks and chokepoints that routinely snarl…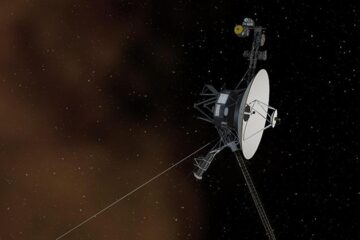 Voyager spacecraft detect new type of solar electron burst
Physicists report accelerated electrons linked with cosmic rays. More than 40 years since they launched, the Voyager spacecraft are still making discoveries. In a new study, a team of physicists…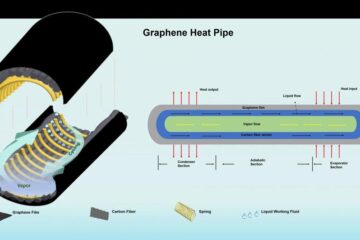 Cooling electronics efficiently with graphene-enhanced heat pipes
Researchers at Chalmers University of Technology, Sweden, have found that graphene-based heat pipes can help solve the problems of cooling electronics and power systems used in avionics, data centres, and…