ICES advises zero catch on more cod stocks
This Friday, scientists from ICES will release a report giving more strong advice to the European Commission and governments to reduce fishing pressure. In particular, cod stocks in the Kattegat, eastern Baltic and Norwegian coastal cod are all depleted and being overfished and ICES will advise zero catch of cod in these areas for 2005. (The report does not include cod stocks in the North Sea, Irish Sea and West of Scotland which will be assessed in the autumn.)
ICES will also recommend reduced catches of Northeast Arctic cod, Icelandic cod and Faroes cod which are also being overfished. The Faroes cod stock has already fallen below the minimum recommended stock size and Northeast Arctic and Icelandic cod are also at risk of doing so if they continue to be fished so heavily.
Herring
In contrast to the poor state of many cod stocks, ICES will advise that the general position with herring stocks continues to be good. As an example, herring in the North Sea and eastern Channel are classed as being harvested sustainably and the stock is expected to increase in 2004 from 1.74 million to up to 2 million t. Further north, the Norwegian spring spawning herring stock is also being harvested sustainably with a spawning stock of 7 million t.
David Griffith, General Secretary of ICES said today:
"The fisheries for North Sea herring and Norwegian spring spawning herring are now controlled by effective, international management. With the added benefit of successful recruitment of young fish, these stocks are now in a strong position.
Unfortunately, this is not the case for cod stocks in the Northeast Atlantic, most of which are now classed as overfished. We are hoping that our advice will lead to a reduction in fishing pressure on cod stocks so that these fisheries can become sustainable again."
Icelandic capelin
A surprising finding in Icelandic waters has been the apparent disappearance of the next generation of the capelin stock from their normal areas. Surveys around the Icelandic coast in autumn 2003 and early 2004 failed to find any juvenile capelin.
Icelandic waters are characterised by very variable water conditions, with temperatures depending on the strength of the flow of Atlantic water from the south and polar water from the north. In the summer of 2002 there was a strong inflow of warm Atlantic water and this has again been recorded in February 2004. Scientists think that the warmer waters may have displaced the juvenile capelin away from their normal areas; or alternatively the capelin may have suffered poor reproductive success and as a result there are very few juveniles around.
Whatever the reason, because the capelin stock is so dependent on a new influx of young fish, scientists have advised that the fishery should be stopped until new information on the status of the stock is available in March 2005.
Norway lobster
The advice also covers Norway lobster stocks in the Bay of Biscay and along the Iberian coast. Landings of Norway lobster in these areas have been decreasing for a number of years and stocks continue to be overfished.
What does it mean when a fish stock is below the minimum recommended stock size?
When a stock is below the minimum recommended stock size it is being fished too hard, the fish are not being given enough chance to reproduce and the stock may not be as productive in the ecosystem as it should be. This does not necessarily mean that the stock will become extinct but it does mean that the current fishery needs to be reduced to more sustainable levels.
Alle Nachrichten aus der Kategorie: Ecology, The Environment and Conservation
This complex theme deals primarily with interactions between organisms and the environmental factors that impact them, but to a greater extent between individual inanimate environmental factors.
innovations-report offers informative reports and articles on topics such as climate protection, landscape conservation, ecological systems, wildlife and nature parks and ecosystem efficiency and balance.
Zurück zur Startseite
Neueste Beiträge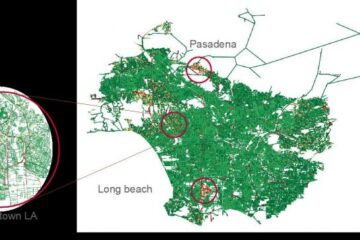 New machine learning tool tracks urban traffic congestion
UBER driver data helps track and potentially alleviate urban traffic congestion. A new machine learning algorithm is poised to help urban transportation analysts relieve bottlenecks and chokepoints that routinely snarl…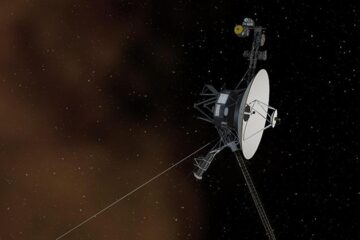 Voyager spacecraft detect new type of solar electron burst
Physicists report accelerated electrons linked with cosmic rays. More than 40 years since they launched, the Voyager spacecraft are still making discoveries. In a new study, a team of physicists…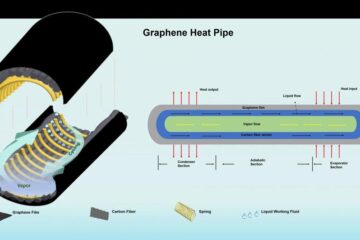 Cooling electronics efficiently with graphene-enhanced heat pipes
Researchers at Chalmers University of Technology, Sweden, have found that graphene-based heat pipes can help solve the problems of cooling electronics and power systems used in avionics, data centres, and…