Where there's muck . . . there's compost and irrigation water
Waste is a life and death issue in less-developed countries, where poor rubbish collection and sanitation affects life expectancy. Expertise from the University of Leeds' civil engineering department is helping transform lives by transferring knowledge on low-cost public sanitation.
Every year 1.8 million people die from diarrhoea, 90% of them children under five, according to the World Health Organization. The WHO says improved sanitation could bring these cases down by 37.5%. Translate that into real lives and bringing sanitation to the less-developed world can make a big difference.
That's the specialism of Leeds civil engineering professors Ed Stentiford and Duncan Mara. This year they are engaged in EU-funded projects in Viet-nam, Thailand, Bangladesh, Nepal and Colombia helping to clean up towns and cities lacking the infrastructure we take for granted.
The key in these cash-strapped economies is to sidestep high-tech solutions and use locally-available technology and resources, processing waste safely and recycling it or turning it into compost and producing irrigation water from sewage where possible.
These principles are illustrated by Professor Mara's specialism – low-cost sewers – which are currently being implemented in the city of Cali in Colombia. He said: "Often engineers in developing countries want hi-tech water treatment systems, but these are high-cost too. They depend on unreliable electricity and equipment that can break down, needing expensive spares. We try to convince them that they should make the most of the resources they have to hand like cheap land, plentiful labour and sunshine."
The concrete sewers of western cities, which run under roads and require large-scale construction are out of the question in places like Cali. Instead, low-cost sewerage can bring sanitation to poor districts at 20% of the cost. Small diameter pipes run through back yards of houses and carry away sewage that usually runs in open ditches.
Treating the sewage highlights another example of the low-cost ethos advocated by the Leeds team. Human waste is treated by aerating it to help bacteria break it down. In our cities this is done with equipment that stirs the sewage slowly. In the developing world, where capital is short and electricity unreliable, the Leeds team recommends a different approach – waste stabilisation ponds.
These are large ponds where the sewage is allowed to collect and green algae carries out the aeration. The set-up costs are 10-30% of western treatment systems and when the waste water has been treated it can be used for irrigation or fish farming. "Land is cheap and there's plenty of sunshine so the message is to capitalise on what they have plenty of," said Professor Mara.
Rubbish is the other half of the equation. Even in the least developed countries each person produces half a kilogram every day. Poor or inadequate collection results in dumping in streets, clogged sewers and drainage systems, contamination of water sources and a profusion of rats, insects and disease.
Professor Stentiford advises on ways of tackling the problem. These include changing popular attitudes, organising effective collection and sorting of waste to enable recycling where possible.
On the Tan Hoa-Lo Gom canal project in Ho Chi Minh City, Viet-nam, these ideas have been put into practice. In the tightly-packed district, rubbish collection was patchy and much ended up in the waterways. Rubbish collected was taken away in imported compactor trucks to landfill, which made things difficult and hazardous for the waste pickers who make a living combing tips for recyclable material.
The district now has an efficient collection system and recycling has been made easier and safer. Locally built tricycles carry away rubbish to a transfer station. The garbage is not densely packed and tables have been built to aid the waste pickers.
"We've improved waste collection and removed the health risk. They're handling waste better now and getting it out of the city.
"Where rubbish was thrown into the canal, it is now going to the transfer station and landfill. With sorting they can get back 75% of the value of plastic, for example, but the next stage is to use organic material by composting it," said Professor Stentiford.
"The secret is to achieve the same performance as the developed-world but not using the same technology, as this would be too costly. In many less-developed countries, labour is cheap, so where material sorting is done by machine in Europe it is a labour-intensive process in these countries."
According to the UN, one-in-six of the world's population lacks adequate safe water supplies and another 2.4 billion do not have adequate sanitation. The Leeds team is making a small difference to some of those lives.
"We use local staff and build on indigenous skills by providing education and training for the local people. We're fighting a losing battle against population growth so hopefully we are making a difference by getting expertise into these countries," said Professor Stentiford.
Media Contact
Vanessa Bridge
University of Leeds
All news from this category: Ecology, The Environment and Conservation
This complex theme deals primarily with interactions between organisms and the environmental factors that impact them, but to a greater extent between individual inanimate environmental factors.
innovations-report offers informative reports and articles on topics such as climate protection, landscape conservation, ecological systems, wildlife and nature parks and ecosystem efficiency and balance.
Back to the Homepage
Latest posts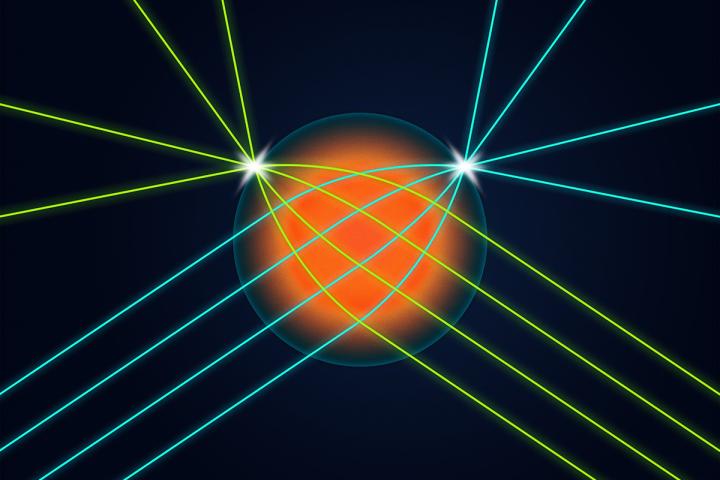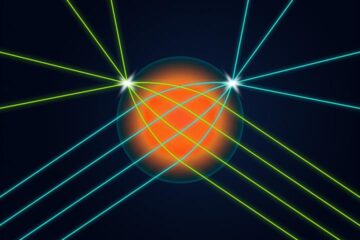 Researchers confront optics and data-transfer challenges with 3D-printed lens
Researchers have developed new 3D-printed microlenses with adjustable refractive indices – a property that gives them highly specialized light-focusing abilities. This advancement is poised to improve imaging, computing and communications…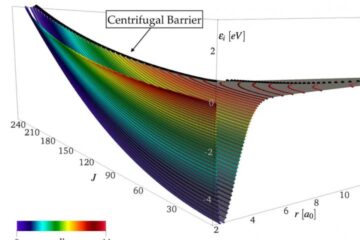 Research leads to better modeling of hypersonic flow
Hypersonic flight is conventionally referred to as the ability to fly at speeds significantly faster than the speed of sound and presents an extraordinary set of technical challenges. As an…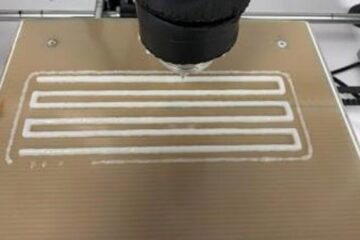 Researchers create ingredients to produce food by 3D printing
Food engineers in Brazil and France developed gels based on modified starch for use as "ink" to make foods and novel materials by additive manufacturing. It is already possible to…