Invasive vs. Native Bird Species
Cornell's Birdhouse Network Seeks Bird Enthusiasts to Help Monitor the Impact of Invasive Bird Species
In the mid-1800s, little brown birds called House Sparrows were introduced into the United States from Europe to alleviate homesickness for the Old World and because they were believed to control insect pests. Since then, these adaptable birds have made themselves quite comfortable here-spreading their wings across all of North America in vast numbers. Their surging populations have resulted in fierce competition with native birds for nesting sites.
According to 2003 data collected by The Birdhouse Network (TBN), a citizen-science project of the Cornell Lab of Ornithology, House Sparrows account for 43 percent of all competitor species (species that take over nest boxes intended for native birds). And although most nest-box enthusiasts discourage nesting by House Sparrows, the birds still comprise 10 percent of all reported nesting attempts when at least one egg is laid.
What effect is this having on North America's bluebirds, swallows, and other native cavity-nesting species? "We don't know," says TBN project leader Tina Phillips. "There are no long-term studies showing the effect of competition between House Sparrows and our native cavity-nesters. This is one reason why we're asking everyone across the continent to become part of our nest-box monitoring project. The only way to get answers is to get data, which are provided most effectively by people who monitor nest boxes."
TBN participants monitor activity inside nest boxes, commonly known as birdhouses, and keep track of data such as egg-laying dates, numbers of eggs and nestlings, and fledging dates. They send their observations to researchers at the Cornell Lab of Ornithology, where the data are combined with observations from across North America, to determine the annual nesting success of cavity-nesting birds.
In the middle of the last century, things were not looking so good for bluebirds. Their populations were seriously declining because of pesticide use, habitat loss-and competition with nonnative species, such as House Sparrows. Today bluebird populations are rebounding thanks to bird enthusiasts who provide nest boxes in their yards, fields, and neighborhoods. Bluebirds benefit greatly from this simple act because, like most secondary cavity-nesters, they are physically incapable of creating their own nesting holes and must rely on preexisting nest sites in order to raise their family.
Phillips points out, however, that simply putting up nest boxes isn't enough. In order to ensure the long-term future of native cavity-nesters, nest-box owners need to monitor and report what's going on inside their boxes. Only then will scientists have a true picture of the current status and factors influencing breeding success of native cavity-nesting species.
One thing is known for sure. In head-to-head competition, House Sparrows readily out-compete native species for nesting sites by evicting other nesting birds, destroying their eggs, killing nestlings, and sometimes even killing the incubating female. Adding to the competition is the fact that once a male House Sparrow establishes a territory, he remains there year-round, and starts defending that territory early in the season, often preventing later-arriving species such as bluebirds and swallows from nesting.
House Sparrows are also prolific breeders, raising up to four broods per season (compared to just one or two for bluebirds), and each brood averages four to five eggs. They are expert nest builders, and rebuild nests at a rapid rate. For these reasons, TBN is collecting data for a new Nest-Box Competitor Study, which examines the effect of nest-box competition from invasive species on native cavity-nesting birds. Participants collect information about the competitor species using the nest box, the type of interference, if any, by monitors, and the final outcome of the nesting attempt.
In addition to collecting data, there is more that nest-box monitors can do. TBN recommends several tips to discourage House Sparrows from nesting. These tips include avoiding the use of filler grain, such as milo, millet, or cracked corn, at bird feeder stations-all favored foods of House Sparrows. Since House Sparrows can be common around human habitation, TBN recommends placing nest boxes away from heavily trafficked areas. Another strategy is to plug the entrance hole of nest boxes until the desired species arrives for breeding, in the hopes that House Sparrows in the area have already set up housekeeping elsewhere. Since House Sparrows are not federally protected, experienced monitors also often remove nests or eggs and deploy traps.
"Sometimes the best strategy for dealing with House Sparrows is to not put up a box at all, especially if you aren't willing to discourage their nesting in favor of native species," says Phillips. She also adds that to really make a difference for the birds, becoming part of TBN and sharing your observations with researchers is essential. So far, the project has received more than 41,000 nesting records for more than 40 cavity-nesting species. Information, however, is still greatly needed for the new Nest-Box Competitor Study.
Serious birders, beginners, families, classrooms, youth groups-everyone is invited to become part of The Birdhouse Network. A registration fee of $15 ($12 for Lab members) helps offset the cost of running the project. Participants receive a Welcome Packet that includes a beautiful poster of cavity-nesting birds, access to private and public cavity-nesting listservs, an annual subscription to the Lab's quarterly newsletter BirdScope, and access to an online database where participants can submit, organize, share, and store their nest-box observations. People can sign up by calling the Lab toll-free at 800/843-2473 (outside the U.S., 607/254-2473) or by visiting The Birdhouse Network's web site at www.birds.cornell.edu/birdhouse.
Nest Box Cams, a Peek Inside the Mysterious Lives of Cavity-Nesting Birds
Since 1999, The Birdhouse Network (TBN) has provided live images of cavity-nesting birds to viewers around the world. Using a system of Nest Box Cams-small cameras placed inside nest boxes-Internet viewers can follow species such as bluebirds, swallows, Barn Owls, American Kestrels, and chickadees, as they build their nest, lay eggs, hatch, feed the young, and much more. Developed and managed by the TBN staff, the cams have attracted nearly half a million viewers. "The cams are a great way to get a close-up-and-personal look at what goes on inside a nest box, something that just wouldn't be possible without the cams," says Tina Phillips, TBN's project leader. To get a peek or to make a donation to support the cams, visit The Birdhouse Network's web site at www.birds.cornell.edu/birdhouse. To become a sponsor of the cams, contact Tina Phillips at 800/843-2473 or, if outside the U.S. 607/254-2473.
The Cornell Lab of Ornithology is a membership institution interpreting and conserving the earth's biological diversity through research, education, and citizen science focused on birds.
Media Contact
Allison Wells
Cornell News
All latest news from the category: Ecology, The Environment and Conservation
This complex theme deals primarily with interactions between organisms and the environmental factors that impact them, but to a greater extent between individual inanimate environmental factors.
innovations-report offers informative reports and articles on topics such as climate protection, landscape conservation, ecological systems, wildlife and nature parks and ecosystem efficiency and balance.
Back to home
Newest articles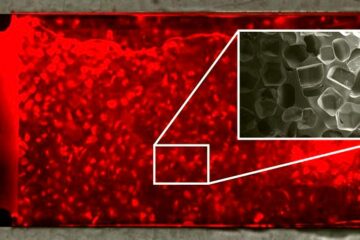 Silicone sponge captures unknown bacteria
KIT researchers develop a chip that captures microbial dark matter in air, water, and soil – new tool for biotechnology and medicine. From human intestines to the bottom of the…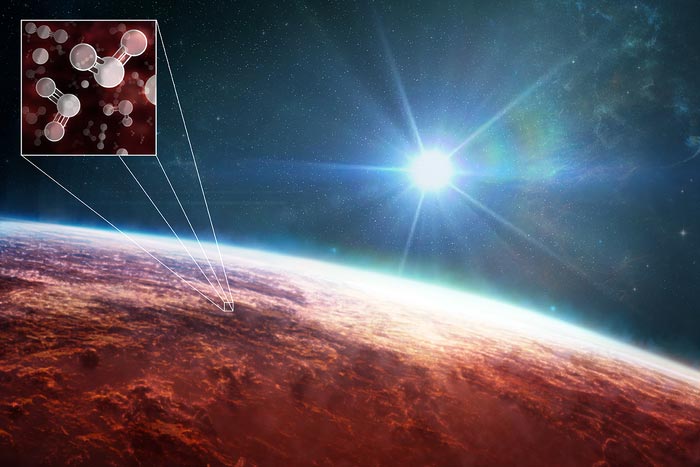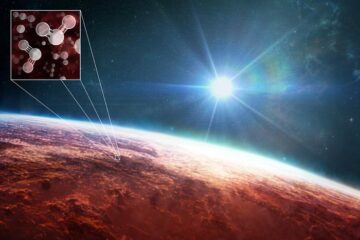 An exoplanet atmosphere as never seen before
The JWST just scored another first: a detailed molecular and chemical portrait of a distant world's skies. The telescope's array of highly sensitive instruments was trained on the atmosphere of…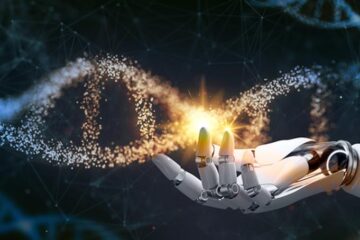 AI tailors artificial DNA for future drug development
With the help of an AI, researchers at Chalmers University of Technology, Sweden, have succeeded in designing synthetic DNA that controls the cells' protein production.  The technology can contribute to…