Effect of applying sewage sludge on forestry land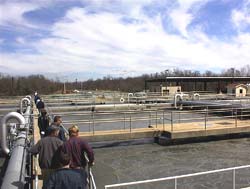 100,000 tons of sludge is produced annually in the Basque Autonomous Community (BAC) at waste water treatment plants (E.D.A.R). Under new legislation it will be obligatory to install these sewage water treatment plants in those urban areas of more than 3000 inhabitants, which in turn will mean, in the medium term, a considerable increase in the amount of sewage sludge generated.
The application of this sludge to forestry systems is being put forward as a solution to the ever-increasing production of this by-product of urban populations. The effects on crops and our natural resources that the application of this E.D.A.R. sludge might have should be thoroughly studied in order to preserve the environment and manage an organic residue such as this in a sustainable way. Thus, applications of treated sludge should avoid:
excessive leaching of NO3 into subterranean waters and
excessive load of heavy metals, organic contaminants and undesirable microorganisms into the soil, in order to protect both soil and persons from possible contamination.
The transformation of waste sludge in soils is influenced by the properties of these, given the ongoing physical, chemical and biochemical processes therein. All these reactions affect the end-products of the breakdown in the soil and speed of such breakdown. Various studies of sewage sludge applications have shown that they affect the potential leaching of NO3 and a greater loss through NO3 leaching is experienced in those areas subjected to successive applications of the sludge than in those places untreated with sewage sludge. Nevertheless, more information is needed about the effect of such successive applications of sewage sludge regarding exactly where the nitrogen ends up in forest soils. This information is necessary in order to avoid NO3 leaching from taking place.
No study of the this use of sewage sludge on forest soils in the BAC has taken place to date, given the difficulty of the application of such material (the extensive land surfaces to be treated, the large quantities of sludge to be transported, a terrain difficult to work with machinery). One of the aims of this research was to study the NO3- y NH4+ ions in lixiviations after repeated applications of EDAR sludge on forest soil planted with Pinus radiata.
To this end, the waste sludge, previously centrifuged (dry material ~ 20%), was transported and deposited at the edge of sectors of forestry land belonging to Lezama municipal council in Bizkaia. This soil shows the typical features of heavy leaching. The soil was sampled annually before each application. The lixiviations were obtained at depths of both 25 cm and 50 cm after a significant rain event. The levels of NO3- and NH4+ in lixiviations were inversely proportional. The levels of ammonia were highest in the first 400 days of the experiment, and at its maximum between the 66th and 266th days. This tendency was common at both depths studied, although the concentrations of NH4-N at 50 cm were generally less. Apart from this, the levels of NO3-N in lixiviations began to rise until day 176, hitting a peak of concentration between days 345 and 413. A second concentration peak of NO3-N was detected about day 594 at the 25cm depth and another one between days 774 and 802 at 50 cm depth, while the NH4-N level remained low. Under current investigation is how the prior application of waste sludge over successive years influences the physical-chemical features of the soil, the loss of nutrients in lixviations and the accumulation of heavy metals.
Contact :
Garazi Andonegi
ELHUYAR Fundazioa
garazi@elhuyar.com
(+34) 943363040
Media Contact
Garazi Andonegi
Basque research
Alle Nachrichten aus der Kategorie: Ecology, The Environment and Conservation
This complex theme deals primarily with interactions between organisms and the environmental factors that impact them, but to a greater extent between individual inanimate environmental factors.
innovations-report offers informative reports and articles on topics such as climate protection, landscape conservation, ecological systems, wildlife and nature parks and ecosystem efficiency and balance.
Zurück zur Startseite
Neueste Beiträge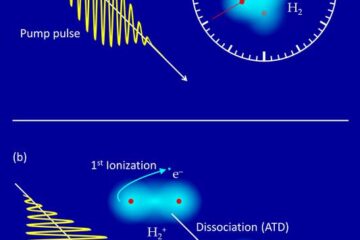 Rotation of a molecule as an "internal clock"
Using a new method, physicists at the Heidelberg Max Planck Institute for Nuclear Physics have investigated the ultrafast fragmentation of hydrogen molecules in intense laser fields in detail. They used…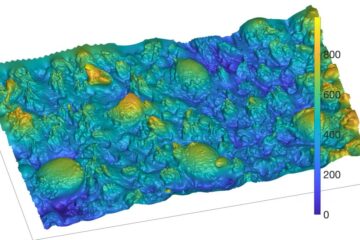 3D printing the first ever biomimetic tongue surface
Scientists have created synthetic soft surfaces with tongue-like textures for the first time using 3D printing, opening new possibilities for testing oral processing properties of food, nutritional technologies, pharmaceutics and…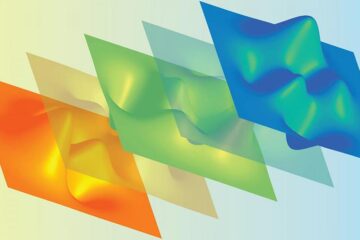 How to figure out what you don't know
Increasingly, biologists are turning to computational modeling to make sense of complex systems. In neuroscience, researchers are adapting the kinds of algorithms used to forecast the weather or filter spam…